Description
Join us for a night of fun, drinks, demos and paneling at the Li Ka Sheng Center in Stanford!
The event will focus on the applications of blockchain in the energy industry, the future of the clean energy industry, and how you can get involved in the process! Experts from the clean energy sector, the blockchain space, and venture funds will gather to discuss today's most trending issues regarding renewables!
Moderator:
Arthur Hu, CEO of Silicon Valley-US Energy Association (SCEA)
Panelists:
Ken Alston, Investment Manager at California Clean Energy Fund (CalCEF)
Jorden Woods, Founder of StarChain Ventures
Denton Peng, Chairman of SPI Energy Co.
Terry Xing, CTO of UPower
Agenda:
6:00 PM - Check in & Networking
6:30 PM - Panel Discussion
7:15 PM - Demos
7:45 PM - Networking
8:15 PM - Closing
Speaker Bio's: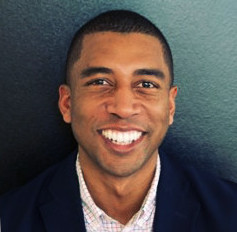 Ken Alston - Mr. Alston is the Investment Manager at the California Clean Energy Fund. He leads the organization's development of investment and financing strategies for clean energy technologies and its work developing the California-China Clean Technology Innovation Fund. Prior to joining the California Clean Energy Fund, Ken worked from 2012-2016 in the Obama Administration at the White House and U.S. Department of Energy. At the White House, Ken worked at the National Economic Council on economic and energy policy and as a special advisor to the US Secretary of Energy. He holds a BA in Economics and Foreign Affairs from the University of Virginia, an MBA from the Stanford Graduate School of Business, and an MS in Environment and Resources from the Stanford School of Earth, Energy, and Environmental Sciences.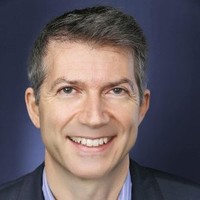 Jorden Woods - Mr. Woods is a Silicon Valley serial entrepreneur and investor who has founded and led 3 high-tech-focused companies over the last 17 years: an enterprise software company, a peer-to-peer decentralized infrastructure company, and a management consultancy. He raised $48M in venture capital for my own companies. He is launching a Blockchain Fund (StarChain Ventures) and is working extensively with blockchain startups in the area of strategy and ICO advisory. He has written multiple articles on blockchain and has been an invited guest speaker at Stanford, Google & CryptoMondays SF. His first company was a pioneer in the Web globalization space (GlobalSight; acquired in 2005) and so he is an expert in globalization, internationalization, and multilingual technology. He has worked with many Fortune 500 companies like Apple, HP, VMware, Cisco, etc. over the years providing globalization strategy.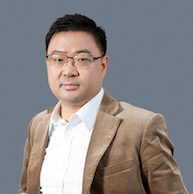 Denton Peng - Mr. Peng has served as chairman of the SPI Energy Board since January 10, 2011 and as chief executive officer since March 25, 2016. Mr. Peng was appointed chairman of the Board due to the Stock Purchase Agreement entered between SPI and LDK on January 5, 2011. Mr. Peng founded LDK in July 2005 and was the chairman of the board and its chief executive officer. Prior to LDK, Mr. Peng founded Suzhou Liouxin Co., Ltd., or Suzhou Liouxin, in March 1997 and was its chief executive officer until February 2006. Mr. Peng graduated from Jiangxi Foreign Trade School in 1993 with a Bachelor's in International Business from Beijing University Guanghua School of Management with an executive MBA degree in 2002.


Terry Xing - Dr. Xing is a serial entrepreneur with a computer science doctorate from Arizona State University, he studied cloud computing and distributed systems including the next generation multi-hop network and security during his PhD study. He published more than 20 research findings, conference/journal papers, magazine articles, professional books, and teaching materials. He served in over 50 top magazines/conferences worldwide as a reviewer/judge. Terry has abundant experience in Global Fortune 500 companies, including Microsoft Research Asia, China Mobile Silicon Valley Research Institute, Deutsche Telekom Silicon Valley Innovation Center, and Wal-Mart Global E-commerce HQ. Terry is a Californian agriculture investor and likes many X-sports including flying, diving and skiing.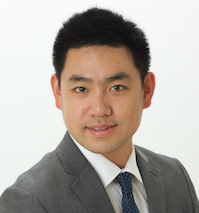 Arthur Hu - Dr. Hu is a co-founder of SCEA (Silicon Valley-US Energy Association) and has worked to connect international investors with Silicon Valley tech companies. He graduated with a PhD from Carnegie Mellon University, and was previously an Energy and Utilities Consultant and Cognizant, APTIM, and Nextant.
---
Co-Hosts:
Silicon Valley China-US Energy Association (SCEA)

Silicon Valley China-US Energy Association (SCEA) was founded at Stanford in early 2015. We are located in Silicon Valley, where the high-tech industry and the energy industry are developing rapidly together. Our vision is to strengthen the exchange of science and technology, business and policy between China and the United States in the energy industry. Our focus areas include smart grid, energy big data, energy Internet of things, energy efficiency, solar and energy storage, electric vehicles, oil and gas, environmental policy and other aspects of energy-related fields. SCEA brings together experts, scholars and business elites in all fields of the energy industry and hopes to promote the common development and progress of the industry in the future through cross-border collaborations. We are young professionals eager to create a green planet.
Chinese Entrepreneur Organization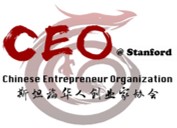 CEO - Chinese Entrepreneur Organization (www.ceoceo.org) was founded in 2008 by a group of business-minded students and talented Engineering students at Stanford. The organization serves as a platform to connect Chinese entrepreneurs and people who are interested in entrepreneurship in Silicon Valley. Since our inception, we have been hosting in-depth talks by top investors and outstanding entrepreneurs, facilitating exchange of brilliant ideas among the rich talent pool in our membership base.