Description
According to a report by IBM[1], in 2020 blockchain will be used in production by 66% of all banks. Another report by MarketsandMarkets[2] says the market for blockchain will be worth $2.3 billion by 2021.
But what exactly is blockchain and how can you effectively learn about it without wasting your time and energy?
In this for-beginners two-day intensive workshop we'll cover the basics. You'll be able to get answers to all of those important questions that you've wondered about but have been too afraid to ask. You'll even learn how to create and trade your own cryptocurrency using your laptop. No prior experience is necessary, only a willingness to learn.
When:
Dec 8th 10am to 5pm, Dec 9th 10am to 5pm
Where:
WeWork Grand Central (Lex @ 45th)
In this workshop we will cover:
Going from fundamentals to deep dive without getting lost

Fundamentals of money

Relevant cryptography fundamentals

How Bitcoin actually works

What Ethereum is and how it actually works

Smart contracts and oracles

Privacy coins such as zCash and Dash

Post-quantum cryptography

Taxonomy of blockchains

Sample use cases for blockchains

Clearinghouses and post-trade processing

Prediction markets (including insurance company replacement models)

Derivative securities such as options, and passive investment funds

Organizational/governance models such as voting

Ecosystem and regulatory environment

Utility tokens versus investment tokens

Initial coin offerings by U.S. citizens

Prominent trade groups

Prominent exchanges

BitLicense
Lunch provided
About your instructors:
James Cropcho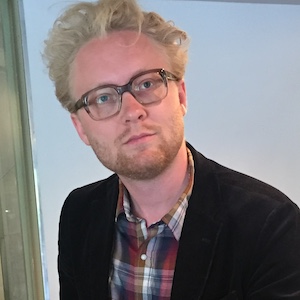 James Cropcho has been building software applications—and organizations around those applications—for over a decade.
He spoke about blockchains at a national cybersecurity conference (Hackers on Planet Earth, 2016) and has traded cryptocurrencies since 2013. James is an adjunct professor at the Interactive Telecommunications Program (ITP) at New York University, where he created the graduate course Web Development with Open Data.
James is the creator of the popular MongoDB schema analyzer Variety. He was a member of the two-person team which uncovered the first wide-scale breach of the secret ballot in American history, and was featured on National Public Radio. He furnished the source material for a Freakonomics blog post, helped to run a daylong workshop at South by Southwest, and was profiled in a video segment for BBC News.
Joe Lee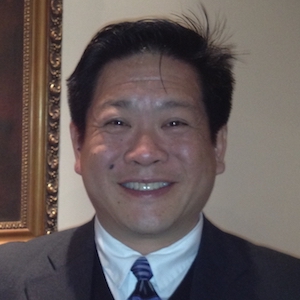 Joe is trained as a computer scientist and has spent much of his career improving collaboration and communication within and between enterprises. Joe spent over 5 years as an executive director at ABB with global responsibility for communication and collaboration where he implemented one of the first and largest Lotus Notes rollout in 1992. Since 1995, he has worked on the development of three successful startups focusing on technology, software development, strategy & planning, business development, customer relationship management, product management; marketing, sales & distribution, channel development and management.
Most recently, he served as the CTO for Greenwave.org winner of the Buckminster Fuller Challenge, Ashoka and one of TIME Magazine 25 Best Inventions of 2017. During his tenure he was selected as a Points of Light CivicX Fellow. In addition, he worked in partnership with the US Department of State in overseeing the 600% growth, across 3 years, of the Fishackathon as part of the Our Ocean Summit. Joe is also a Visiting Associate Professor at the Massachusetts College of Liberal Arts where he assisted in the development of the Entrepreneurship curriculum for both undergraduate and graduate programs in addition to teaching computer science courses.
He has worked with clients and partners as diverse as Barclays, Coca Cola, IBM, Microsoft, SAP and Southern Company, among others.

Nate Cooper
After working in marketing at Apple Inc, Nate established himself within the New York tech and entrepreneurial community. His writing has appeared in Mashable and his book Build Your Own Website: A Comic Guide to HTML, CSS and WordPress has been a bestseller in Programming: CSS books on Amazon.com. Nate has taught web development for Mediabistro, General Assembly, SVA, FIT, 92Y, Noble Desktop, Google, Amazon, and Wharton.
Special guests


Benjamin Dean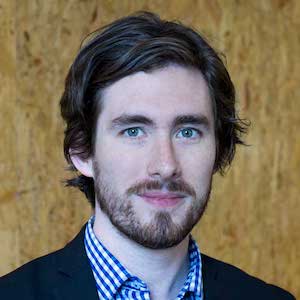 Benjamin C. Dean works at the intersection of technology, economics and public policy. Mr. Dean is President of Iconoclast Tech LLC, which provides technology consulting services including the development of cyber risk models. He is presently a Fellow at the Center for Democracy and Technology in Washington DC where he provides policy advice relating to crypto-currencies.
Doug von Kohorn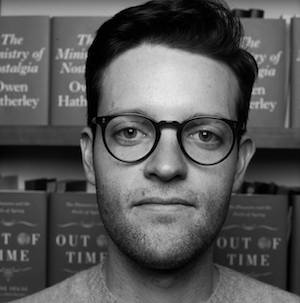 Venture Partner, Wolfram Ventures, Director ConsenSys Ethereum, smart contracts and decentralization
Sources:
1 Blockchain Will Be Used By 15% of Big Banks By 2017