Description
Course Preview
Our first blockchain executive course was held successfully during July 18-20, 2018 in Hong Kong with participants from different sectors to learn about the frontier knowledge from experts at University of California, Berkeley. We are are not only introducing the courses to China, but also aiming to build a community with interactions in blockchain, and help to unearth more applications in different fields in China.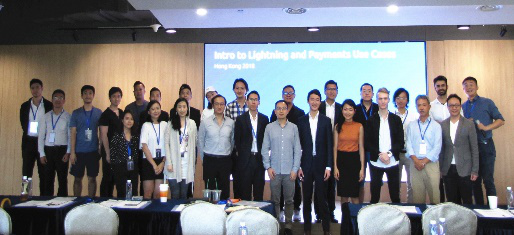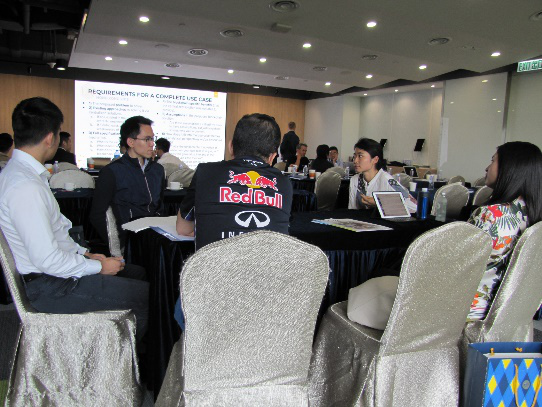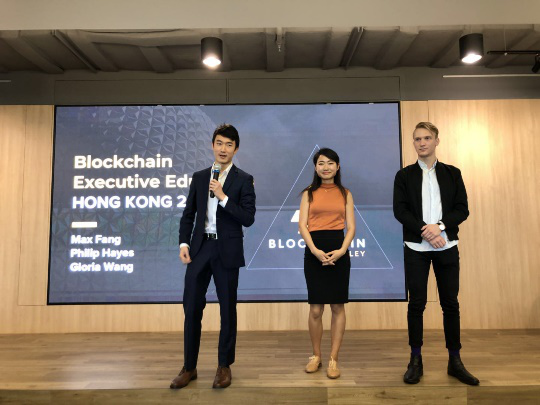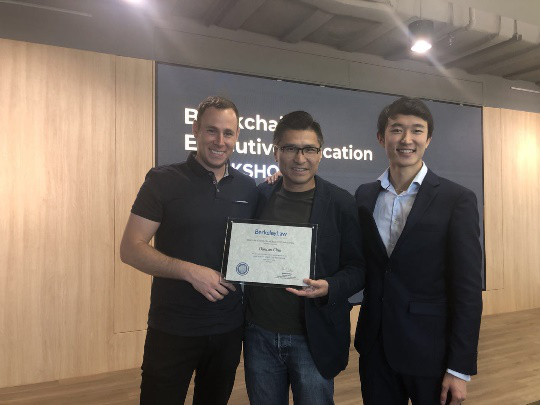 Goals
This course aims to provide the most pragmatic, comprehensive, and actionable introduction to blockchain and business possible. It is suitable for executives interested in how blockchain might benefit their company, builders ready to hit the ground running with a blockchain POC, innovators looking to see how blockchain can be applied to real world problems, or enthusiasts simply looking for a unique introduction and perspective on the industry.
Approach
The Berkeley blockchain and business offering differentiates itself from others by emphasizing substance over fluff. We assume no technical or blockchain background, and have carefully designed the course to develop a strong intuition of blockchain and its applications piece by piece. This allows us to maintain a high volume and quality of information while still keeping the course accessible to participants of all backgrounds.
Previous Engagement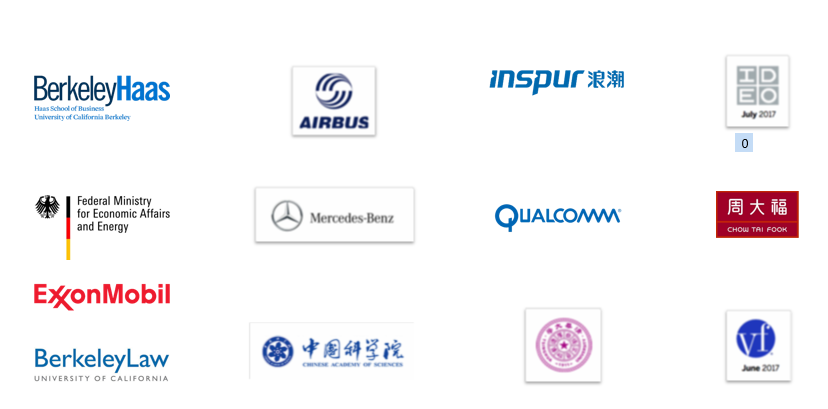 Agenda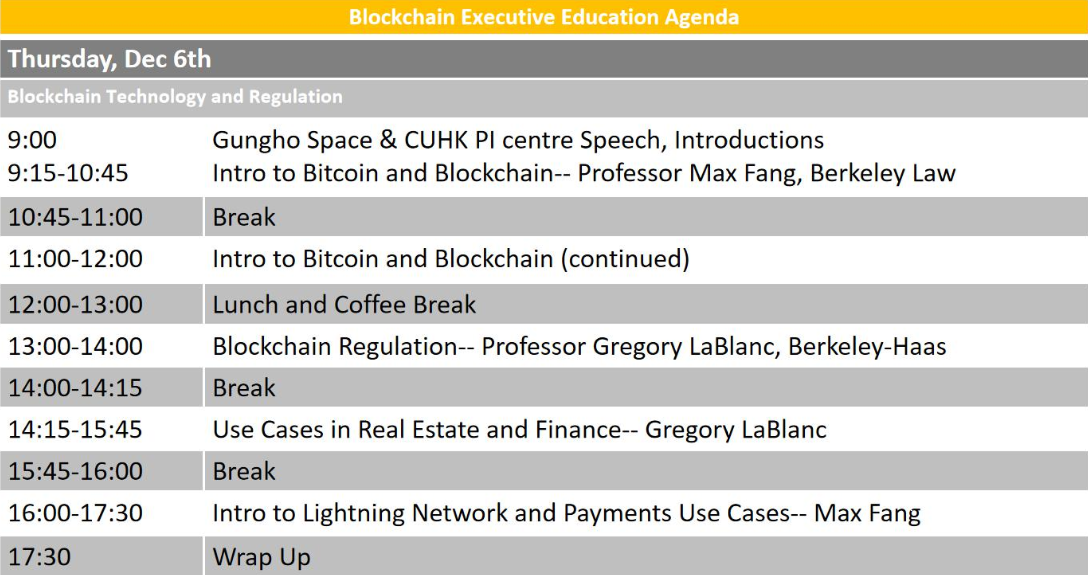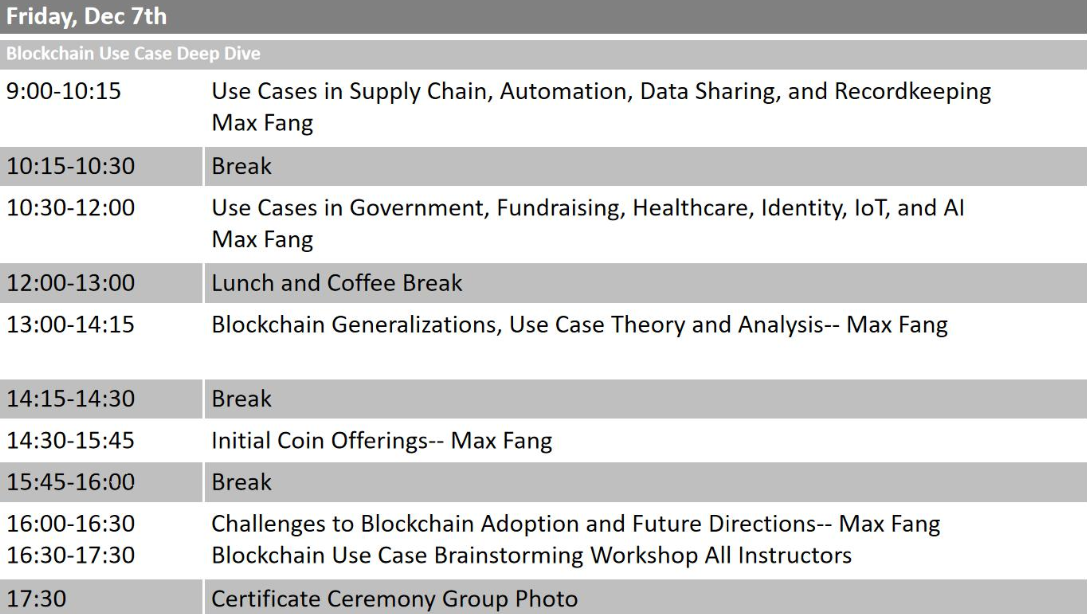 Advisors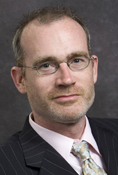 Gregory La Blanc
Chair of the Berkeley-Haas Professional Faculty and a Lecturer at the Haas School, Berkeley Law School, and the Department of Economics at Berkeley. He heads up the Haas Data Science Initiative and Berkeley's Fintech Institute and is the faculty director of the Amena Center and instructor in Berkeley's VC Deal Camp and Blockchain Bootcamp. The recipient of numerous teaching awards, including the Haas Cheit Award.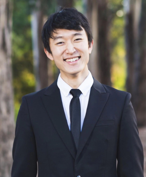 Max Fang
Max Fang is an adjunct professor at Berkeley Law and cofounder of Dekrypt Education. Teaching students and executives alike, he is known for his clear style and down-to-earth approach to blockchain. Max was the longtime President of Blockchain at Berkeley, and created the original Blockchain Fundamentals course while studying Computer Science and Economics at UC Berkeley. Previously, he worked on developer advocacy for Lightning Labs, core product development at ChangeTip, and research on decentralized Bitcoin mixing and Bitcoin game theory.
Key Features
- 13 hours of instructor led training
- Case studies included
- On-site FAQ
- Hands-on exercises using Blockchain knowledge
- Course completion certificate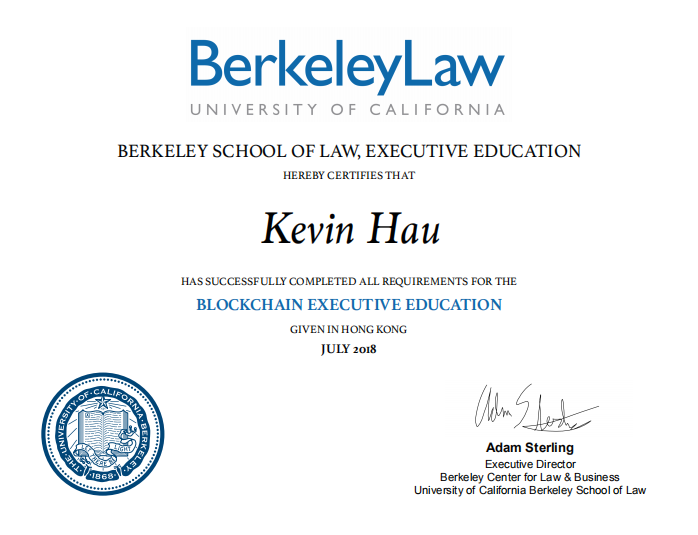 Course Info
Time: Dec. 6th-7th, 2018 (Thursday-Friday) 9:00-17:30
Venue: Amber Room, Unit B, 1/F, Bank of America Tower 12 Harcourt Road, Central, Hong Kong
Intake capacity: Max. 50
Language: English
Price: HK$13,800/person
Organizer:
Gungho Space
Gungho Space is an incubator which provides services and assistance via our professional platform. With our network in Guangdong-Hong Kong-Macau Greater Bay Area, we are dedicated to provide our quality resources in helping businesses transformation and their development. To become the "Super Connector" across Hong Kong, Macau, Mainland China and overseas.
Co-organizers:
University of California, Berkeley
Blockchain at Berkeley
Universities are hubs for cutting-edge thought and visionary ideas. Premised on this idea, Blockchain at Berkeley brings together an eclectic team of individuals, ranging from computer scientists to business leaders, to develop what we see as the technology of the future: blockchain.
As a global recognised institution, Berkeley University is also one of the most important places in research and teaching. During the establishment of Blocktrain Laboratory, Berkeley University devoted themselves to provide consultations, education and technology introduction services in SAN Fransisco Bay Area.
CUHK Pre-Incubation Centre
The Pi Centre is a university-wide initiative to stimulate creativity and entrepreneurship by offering up to one year of working space, facilities, funding and mentoring services to teams of students starting companies to commercialize technologies and implement innovative business models for profit and for the benefit of society. Through the Pi Centre, CUHK aims to increase the number and impact of sustainable, socially responsible enterprises that integrate theoretical knowledge, enthusiasm and market discipline to create value, with a goal to unleash the creative potential from across the campus. The Pi Centre is located at Lady Ho Tung Hall, The Chinese University of Hong Kong.


Hong Kong Information Technology Joint Council
To unite professionals of the Hong Kong IT industry in promoting and fostering support for Hong Kong as the I.T. hub in the region. Contribute towards the formulation and sustaining of the professional standard and practice of the HK IT Industry; Co-ordinate and provide objective and constructive advisory input from the HK IT industry and professionals in relation to the IT policies and infrastructural strategies of the HKSAR Government and make recommendations to the HKSAR Government on IT related issues; Strengthen the communications and develop synergetic co-operation among professional/industrial groups and individuals of the IT Sector in Hong Kong; Provide the effective and mutually beneficial bridge and liaison between the HKSAR and China and other international IT professionals at all levels, i.e. Government, corporate, professional bodies and individual professionals.
Partner:
Hong Kong Business Angel Network
HKBAN is dedicated to building a vibrant angel investment community in Hong Kong. With this understanding, Hong Kong Science and Technology Parks Corporation (HKSTPC), HKVCA, CUHK, HKUST, HKU, and POLYU took the initiative and began to work together to create a network among angels and entrepreneurs in 2010, which then became the Hong Kong Business Angel Network (HKBAN) in an official. Angels were invited to join several Investment Matching Gatherings (IMGs) where entrepreneurs from the incubation programme of HKSTPC and universities presented their business plans.