Description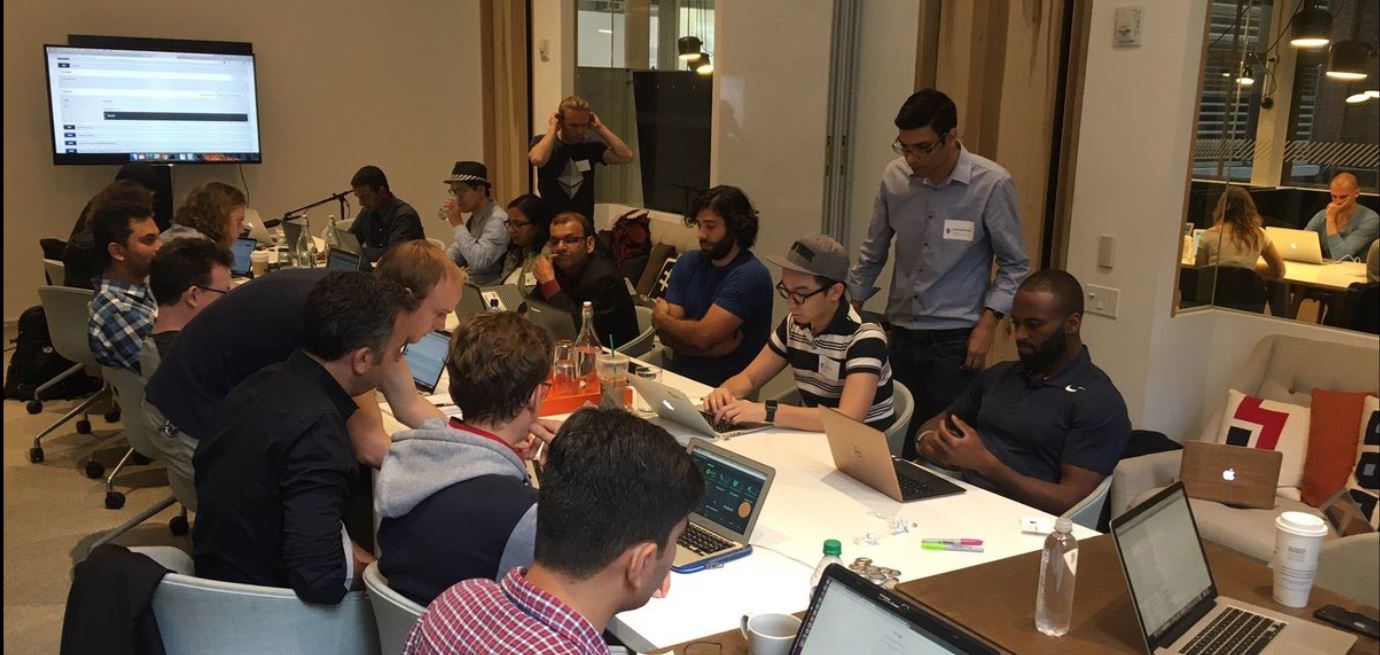 In a 2016 survey by Accenture, nine in ten banking executives said they were exploring the use of blockchain technology for payments. During the same year, private funding alone into blockchain technology topped $4.5 billion. This represents a massive investment in Blockchain technology and a growing need for knowledgeable Blockchain software engineers, both within the financial sector and in other industries worldwide.
To meet the wave of demand, BlockApps offers training for software engineers with little to no previous Blockchain experience and teaches them to build decentralized applications with applicable uses to their specific industries.
This course is ideal for developers tasked with building a commercial proof of concept.
Participants in BlockApps Courses Will Learn:
• Ethereum – Fundamentals of Ethereum blockchain and the Ethereum Virtual Machine (EVM)
• Solidity – A javascript-like programming language used to write "Smart Contracts"
• STRATO – Used to build and deploy smart contract applications quickly
• Prototype – How to deploy a working Blockchain application based on a supply chain use-case

Participants will receive a Certificate of Completion after successfully finishing the course, which will be published on the Ethereum Blockchain.
Format: In-Person
Location: 90 Eglinton Avenue East Suite 502, Toronto
Dates: December 7th & 8th 9:00 AM -4:30 PM
Note: This course is intended for experienced software developers. No prior blockchain knowledge required.
Prerequisites:
• Ability to use the Command Line
• Previous programming experience. Javascript is ideal.
Top BlockApps developers will lead the course.
Not in Toronto? BlockApps training program is expanding. To learn about group discounts, request information, make suggestions and location requests, send an email to product@blockapps.net
Join the exclusive ranks of software engineers who have learned the fundamentals of Blockchain Development with BlockApps.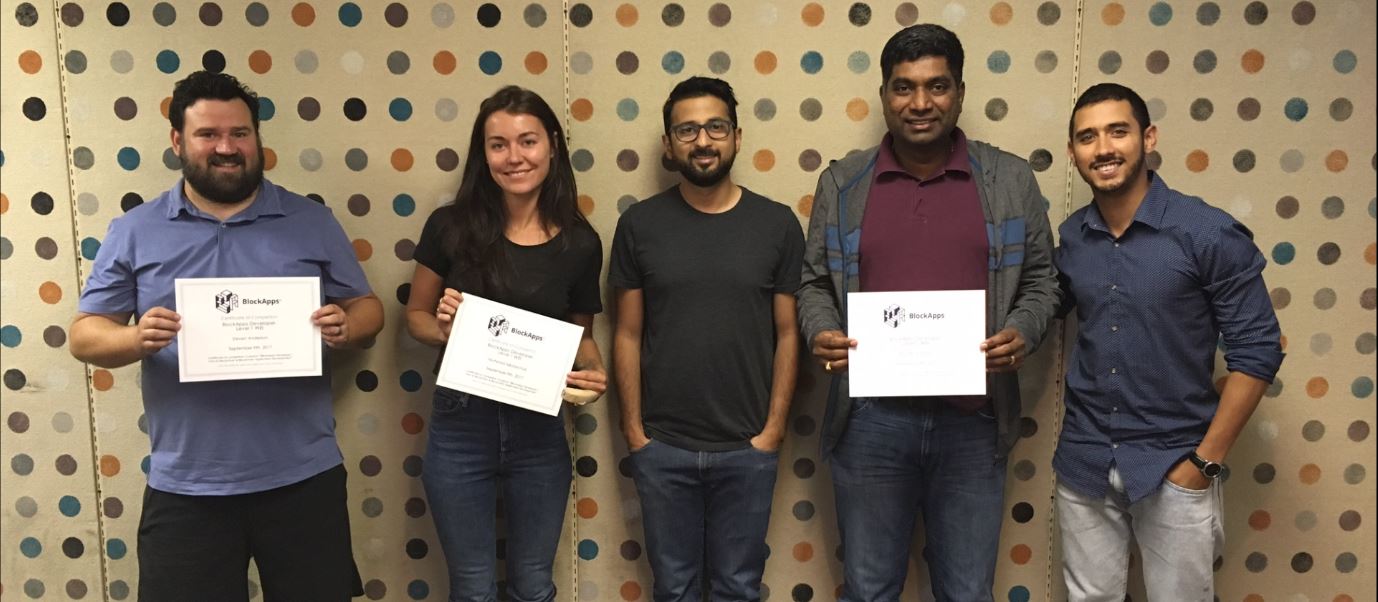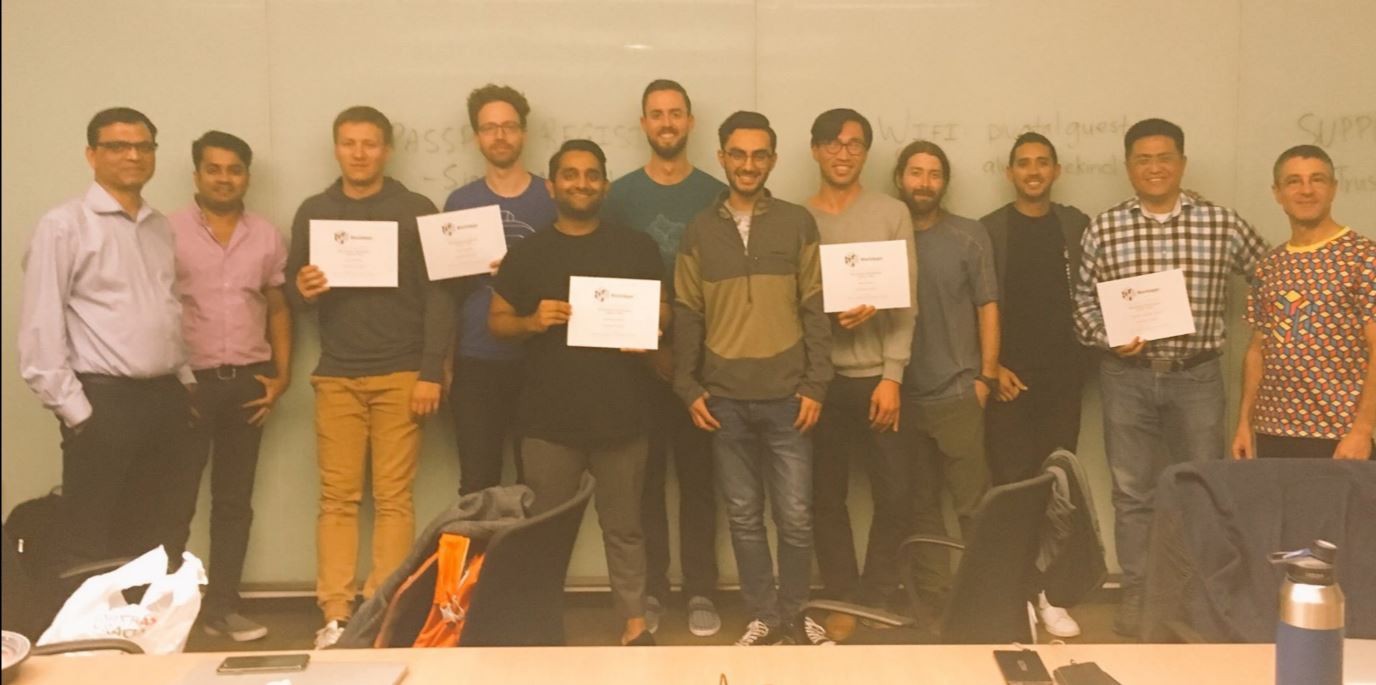 "Fully staffed with incredibly helpful and friendly subject matter experts."
- Brook Armstrong, CEO, Blockskye
"By the end of the course, I knew how to develop smart contracts and move forward on my blockchain app ideas"
- Andrew Se
"Awesome!! Very engaging and interactive class. The trainers were very helpful. Learnt a lot. Great material. "
- Arpita Bhatia
"Something universities can never offer."
- Alan Wang, Software Developer, Swifto

Connect with BlockApps on Twitter @Blockapps