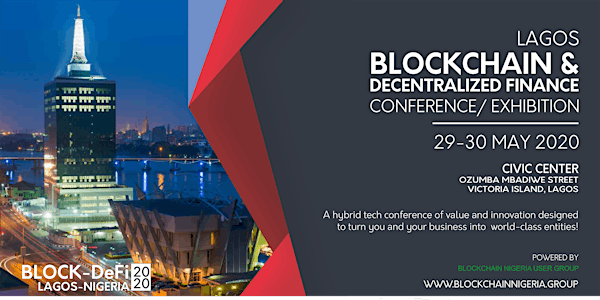 Blockchain & Decentralized Finance Conference/ Exhibition Lagos 2020
Location
The Civic Center
Ozumba Mbadiwe Ave
Victoria Island
Lagos, LA
Nigeria
The conference is designed to bring attendees the best industry experts, insightful discussions on stage and a unique networking opportunity
About this event
Blockchain Nigeria User Group is happy to announce that our next national blockchain technology conference of value and innovation, captioned "Blockchain & Decentralized Finance Conference/ Exhibition Lagos 2020", #Block-DeFi:2020, for short will be held at the usual prestigious Civic Center facility, along Ozumba Mbadiwe Street, Victoria Island, Lagos Nigeria from the 29–30 May 2020. Our hope is that everyone present will have the opportunity to establish meaningful connections. The conference agenda is: Advancing the Tokenized Economy for a Decentralized Future on the Blockchain. 
This is the 4th edition of our blockchain conference series in Lagos, and the 9th overall national conference in Nigeria since 2017!
The #LagosBlockDeFi2020 will be chaired by Olufemi Awoyemi, chairman Proshare Group. Keynote will be delivered by Francis Chuka Agbu SAN, FCIArb.(UK) Senior Partner at LEXAVIER PARTNERS and Professor Yinka David-West, an academic director at Lagos Business School​ and Enterprise Development Centre (EDC) of the Pan-Atlantic University respectively. Other industry expert expected at the conference include Timi Akinbo of Tanjalo Nigeria, and Andela Nigeria veteran Daniel Okwufulueze.
We have planned the following content over the two-day event;
power-packed Panel sessions
Blockchain and DeFi product exhibitions
Blockchain for Lawyers & Legal Practitioners Workshop in Partnership with Innovation & Technology Lawyers Network.
Communicating Blockchain Technology Workshop for journalists in Nigeria, in partnership with Africa Blockchain University (ABU)
and Blockchain4Good Hackathon for developers. (Platform partnerships include IBM, Tezos, Quras, Vitelab, Waves, Ethereum Foundation).
Our conference theme has been carefully chosen in line with current waves in the industry. Talks will explore the critical role of asset tokenization, stablecoins, etc in financial inclusion, an insight into how regulators are attempting to keep up with the pace of global innovation, and the expectations for Decentralized Finance (DeFi) in the coming years.
DeFi aims to give anyone with an internet connection access to world-class financial services. So the concern for us is this, given the new building blocks of the emerging programmable money world, how can we make financial services better and include the huge number of the excluded masses in Nigeria and across Africa?
In the coming weeks, we shall be announcing our keynotes, speakers, and exhibitors. Feel free to shoot us an email if you will like to make presentations in line with our conference agenda.
Further information about the event can be found on the group's website.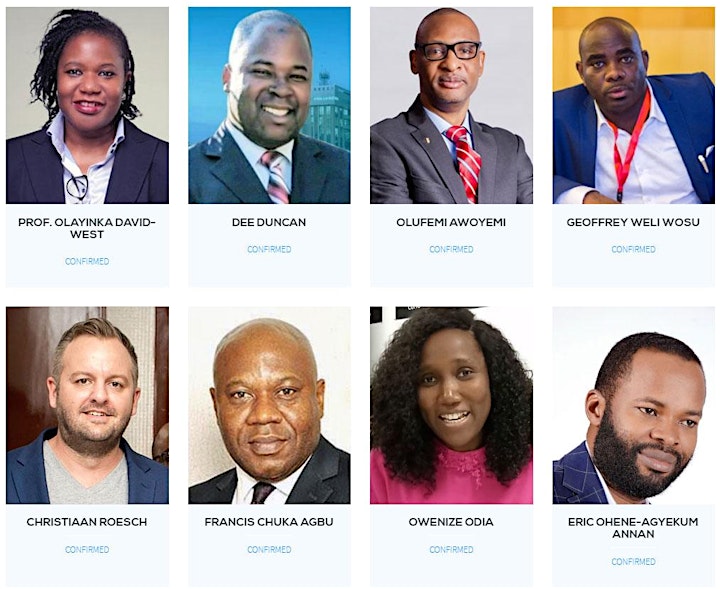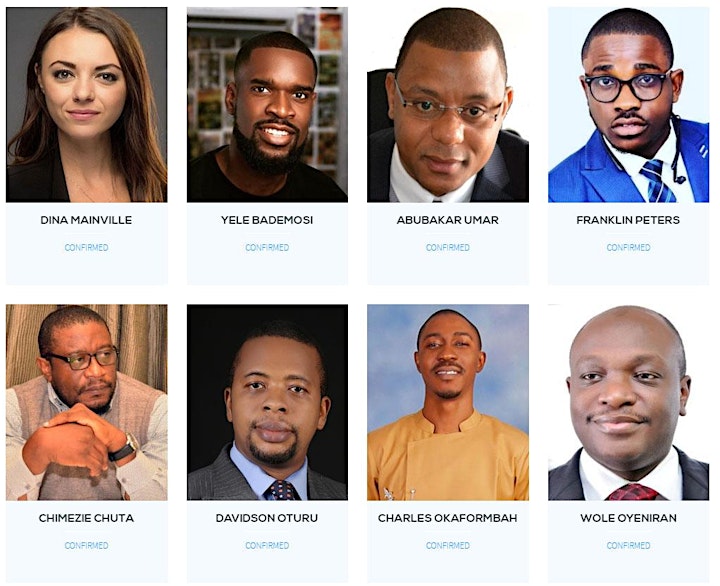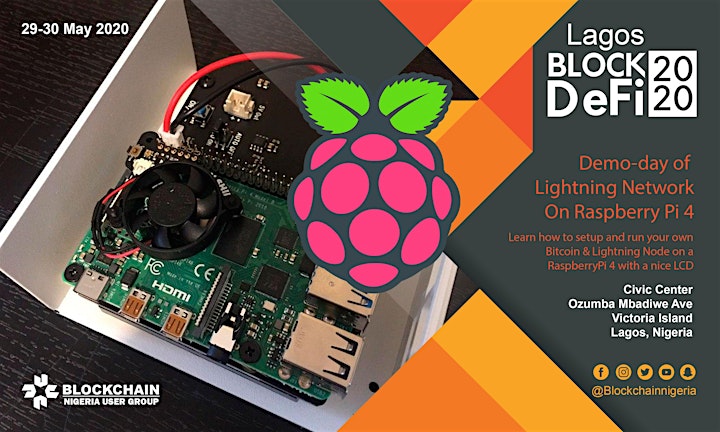 This will be a technical side event at #LagosBlockDeFi2020, so be ready to nerd away! Session presentation will be focused on how to build a Raspiblitz; the Lightning node and Bitcoin full node running on a Raspberry Pi 4. We will also share 7 Ways to Potentially Make Money with the Lightning Network #LightningEconomy. You will definitely not "Get Rich Quickly" running a LND but the few Satoshi that will be dropping into your Segwit wallet will one day make a difference.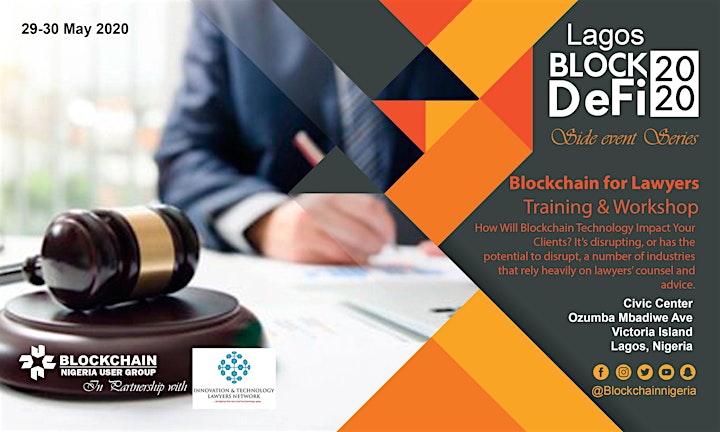 How will Blockchain Technology Impact Your Clients? It's disrupting, or has the potential to disrupt, a number of industries that rely heavily on lawyers' counsel and advice. And this disruption will create opportunities for you to help, as industries wrangle with how disruption impacts everything from operations to regulatory and legal structures. We predict these disruptions will create niche practice areas for those lawyers who choose to understand the Blockchain. This course will explain not only what Blockchain is but also the key areas of Blockchain technology that will impact the Legal professional. This course has been designed for lawyers, but is applicable to other professionals.
This workshop will be facilitated in partnership with Innovation & Technology Lawyers Network.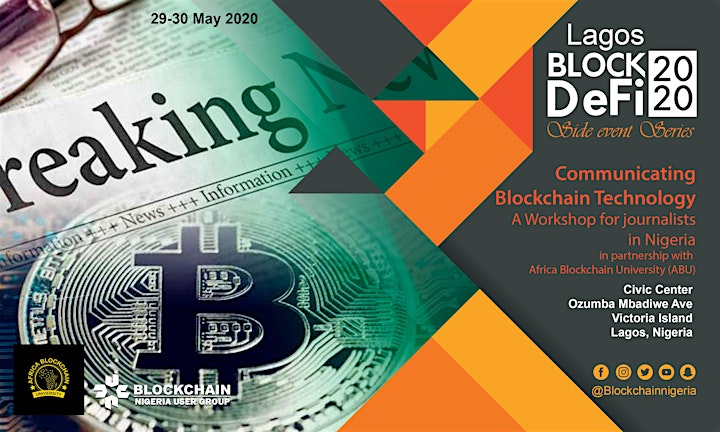 The one day workshop is tailored for mainstream journalists. It is structured to assist media practitioners to do a better job of understanding and reporting about Blockchain Technologies. Africa Blockchain University (ABU )organised the first workshop in Zimbabwe in 2017 with great success and is replicating it around the continent this year starting at the #LagosBlockDeFi2020 Conference . It will cover the following fields:
➤ Understanding Blockchain Technologies
➤ Cryptocurrency 101
➤ Regulatory Environment
➤ Socio-Political & Economic Impact of Blockchain
➤ Detecting & Reporting Scams & Fraudulent Schemes
...and lots more!
At the end of the workshop, participants will learn what is and what is not Blockchain,downloading a wallet and running a transaction. The goal is to allow journalists to be on top of issues when it comes to Blockchain technology.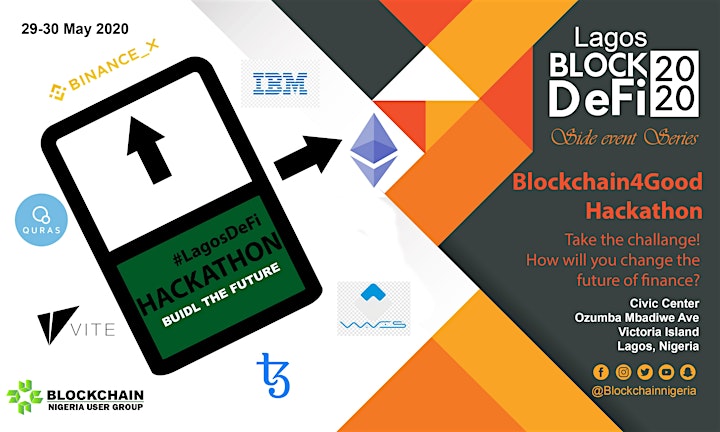 The Lagos Decentralized Finance ("DeFi") Hackathon event is a two-day event that leverages open source software and decentralized networks to transform traditional financial products into trustless and transparent solutions without intermediaries.
Participants will be tasked to build fully effective DeFi solution/service utilizing the high performance and secure algorithmic capabilities of any of BinanceX, IBM, Ethereum, Quras, Vite, Waves or Tezoz blockchains to create stablecoins, insurance services, identity, borrowing, lending, etc. that can benefit Africa's decentralized future.
Prize: $1,500 prize rewards to be spread across 3 best projects!
Eligibility
Anyone can apply! We are looking for people with a focus on blockchain technologies and are based in the Nigeria!
Teams can be up to 4 people.
Contact us for remote participation.
Apply now!

INTERPLANETARY FILE SYSTEM (IPFS) WORKSHOP!
Let's learn decentralized web protocols together!
The peer-to-peer and distributed file system that can literally replace HTTP and decentralize the Internet once again.
Hosted by Blockchain Nigeria User Group at #LagosBlockDeFi2020.
Participation is Free!
Focus will be on...DECENTRALIZED DATA STRUCTURES!
Date: 30-05-2020 | Time: 11:00am | Venue: Civic Center Victoria Island, Lagos Nigeria.

Cryptocurrency Basics: A Workshop for The Nigerian Police & Law Enforcements!
After attending this workshop, the participants should be able to;
1. Define cryptocurrency and its use in the broader digital economy.
2. Identify different types of cryptocurrencies (Bitcoin, Ethereum, Dash etc) and the difference between them and MLM Ponzi Schemes.
3. Discover how government agencies are attempting to regulate cryptocurrency.
4. Understand how to differentiate between a genuine Cryptocurrency Trader and a Scammer.
5. Learn simple ways to track and investigate Cryptocurrency crimes.6. Learn about news forensic tools for inept Crypto investigations.
7. Learn how Cryptocurrencies are creating new sets of $ Billionaires across the world and its legal!
8. Ask any questions bordering on Bitcoin, Scams MLM, Ponzi schemes etc and get answers.
9. Why Cryptocurrency is the favored way for criminals to pay for illegal weapons and drugs.
10. Understand why "Criminals should run, not walk, away from bitcoin."
And lots more…