Description
Blockchain Connect Conference - Silicon Valley 2018:
2 Days
50+ Speakers
2000+ Attendees
30+ Crypto Pitches
Exhibit with 80+ Startups
Blockchain Career Fair
Hackathon
Get Media and Marketing Exposure
Connect with the world's most influential blockchain innovators, investors, entrepreneurs and thought leaders.
Why attend?
The Blockchain Connect Conference - Silicon Valley 2018 is to bring together thousands of influential thought leaders to an intensive two-day blockchain discussion.
Having the most brilliant blockchain startups exhibiting and demoing, Blockchain Connect Conference - Silicon Valley 2018 will be the dreamland for you to catch the next crypto unicorn.
See the full agenda at www.goblockchainconnect.com.
When and where?
Blockchain Connect Conference - Silicon Valley 2018 will arrive at San Jose Convention Center on June 26-27, 2018.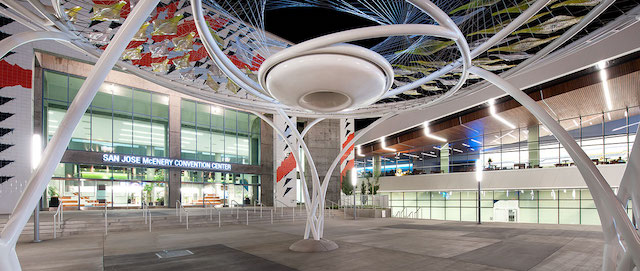 Blockchain Career Fair will start from 1:00pm to 5:00pm on June 27 (day 2) at the expo hall.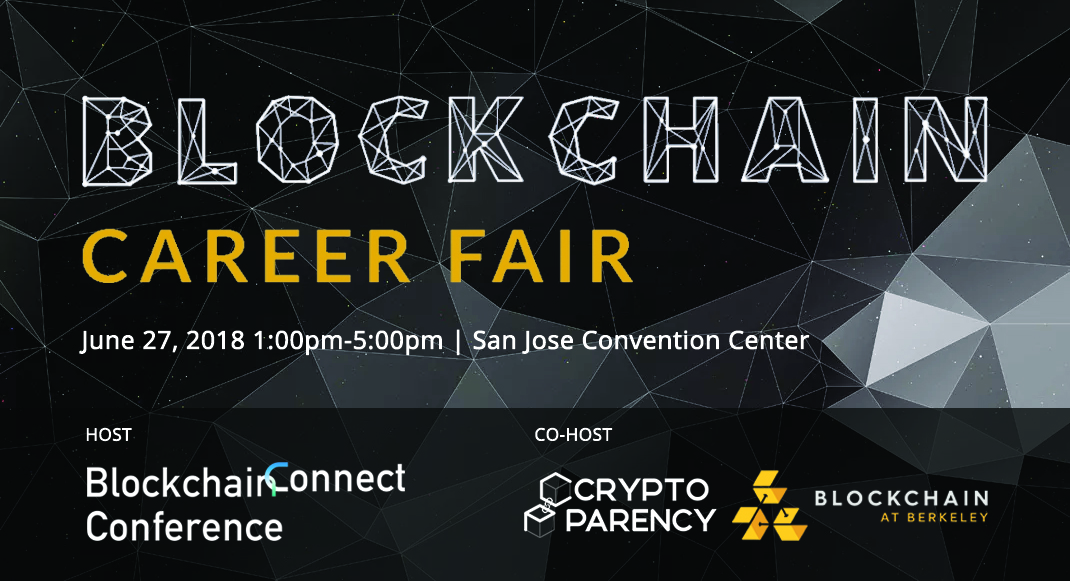 *To get a 90% off discount on your tickets (as low as $4.9!), please share the following post on LinkedIn (https://www.linkedin.com/feed/update/urn:li:activity:6410651833777287168), and complete the form: https://docs.google.com/forms/d/e/1FAIpQLSfdA0yWiBZrwwRNj6yURLI0vvgKgL3iWk8kIx0EPhyqbmQGKw/viewform?usp=sf_link
You'll receive the discount code after submitted it!
*Blockchain Career Fair is powered by Crypto Parency and Blockchain at Berkeley.
Some of our confirmed speakers:
Bobby Lee
Co-Founder of BTCC, Board Member of Bitcoin Foundation
Zhong Shao
Expert in Cryptography, CS Department Chair at Yale University
Daeje CHIN
Chairman of Korean Blockchain Association
Jeffery Wernick
Advisor of Qtum, Investor of Airbnb & Uber
Ben Golub
Interim CEO of Storj, Former CEO of Docker
Asheesh Birla
SVP of Product, Ripple
Larry Sanger
Co-founder of Wikipedia, CIO of Everipedia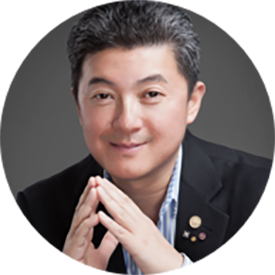 Dr. Shoucheng Zhang
Chairman, DHVC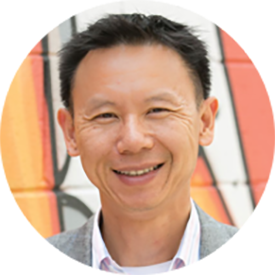 Andy Tang
Managing Partner, Draper Dragon; CEO of Draper University
Eric Meltzer
Managing Partner, INBlockchain
Edith Yeung
Partner, 500 Startups
Scott Robinson
Founder, Plug and Play Fintech
Reese Jones
Founder, Singularity University
Yanbo Li
Founder, NKN, Former Co-founder of Onchain
Jun Li
Founder of Ontology, Co-founder of Onchain
Leo Wang
Founding Partner, PreAngel Partners, Angel Investor of NEO
Ronghui Gu
Co-founder, CertiK
Elaine Shi
Chief Scientist, Thunder Token; Associate Professor, Cornell University
Qi Zhou
Founder and CEO of QuarkChain
Yuming Yuan
Research Lead at Huobi Group
Andrew Lee
Partner, DNA Fund
Denver Zhao
SVP of BTCC, Mining Pool Business
Keith Teare
Co-founder of TechCrunch
Tim Byun
CEO of OKCoin USA
Sebastien J. B. Henot
Blockchain Lead & Business Innovator, Renault - Nissan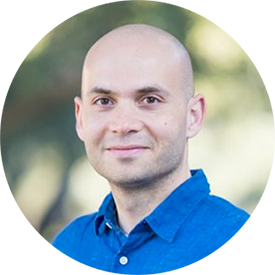 Ben El-Baz
Project Lead of U Network
Christian Crowley
BD Lead at Alethio
Dan Friedburg
Counsel at Fenwick & West
Zhuling Chen
COO, aelf
Dawn Song
Professor, UC Berkeley
Yonatan Sompolinsky
Founding scientist, DAGlabs
Patrick Dai
Founder, Qtum
Rahul Sood
CEO & Cofounder, Unikrn
Jan Denecke
CEO of WENN Digital
Developed KODAKOne/KODAKCoin
Ken Rutkowski
Host at Voice of Disruption
Founder of METal
Ken Huang
President
THEKEY.VIP
Eric Ly
Founder & CEO of Hub
Co-founder of LinkedIn
TF Guo
Co-founder
Taxa
Zachary DeWitt
Partner of Wing
CEO & Co-founder of Drop,Inc.
Mitch Liu
Co-founder & CEO
Theta Labs & SLIVER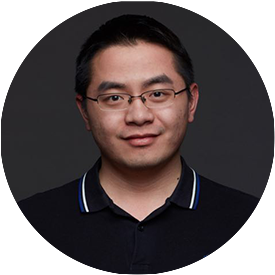 Kevin Hsu
Founder
BlockVC
Kevin Cha
Founder and CEO
Coinone
Minyoung Jeong
BD lead
Coinone
Chris Smith
VP Business Development
Civic
Jordan Earls
Co-founder and Lead Developer
Qtum
Dr. Mo Dong
Co-founder
Celer Network
Ran Neu-Ner
Founder, CNBC Cryptotrader
Founder of Onchain Capital
Felix Hartmann
Managing Partner
Hartmann Digital Assets Fund
Dmitry Kalichkin
General partner and Chief Research Officer
Cryptolab Capital
Joon Bhang
Executive Vice President
Korbit
Learn more at www.goblockchainconnect.com.
Become An Exhibitor
We will helps your company gain tremendous brand awareness, boost brand reputation, and share the brightest minds and the latest technological innovation with top industry players.
You'll get a chance to pitch on stage and speak to thousands of crypto professionals.
Don't miss out! Contact us now at contact@svinsight.com.


FAQs:
Who should I contact about Exhibition/Live Pitch?

Please contact us at event@svinsight.com.
---
Who should I contact about Sponsorship?
Please contact us at contact@svinsight.com.
---
Who Qualifies For A Press Badge?
Working journalists in print, broadcast and digital media on assignment for established publications and media outlets. This includes reporters, editors, and publishers. Film crews and photographers must have proof of assignment.
Freelancers must have published or broadcast-related coverage in an established media outlet in the past year on topics related to the event, i.e, science, technology, pop culture, and animation, etc.
Blog writers must have created new content within the past three months on topics related to the event. Product giveaways and contests do not qualify. Blog writers may be asked to provide evidence from a data-tracking service (such as Google Analytics or Compete.com) that unique visitors exceed 3,000 per month.
YouTube channels must have created new content within the past six months on relevant topics. YouTubers may be asked to provide evidence from a data-tracking service (such as Google Analytics) showing a minimum of 50,000 average monthly views.
Please contact us at event@svinsight.com for press pass.
---
How about parking/transportation?
You may park at The Convention Center Lot (GPS/Maps address: 401 South Almaden Boulevard). Due to limited parking, we strongly recommend using ride-sharing apps or arriving early.
---
What's the refund policy?
The deadline to receive a refund for is (7) seven business days before the event. Cancellations received after the stated deadline will not be eligible for a refund. Refunds will not be available for registrants who choose not to attend an event. Cancellations must be received by the stated cancellation deadline.
For any other questions, please feel free to contact us at event@svinsight.com.

Organizer of Blockchain Connect Conference (Silicon Valley 2018)
Rooted in Silicon Valley, SV Insight is a cross-border full-service media property for frontier technology sector. Its ecosystem includes SV Insight media, SV Insight research, Blockchain Connect Conference, and SV Insight Hackathon. Currently, SV Insight has over 4 million subscribers over the entire network, with a highly active community of over 4000 blockchain engineers. SV Insight is well-connected in Silicon Valley, it has organized over 100 offline meetups including top blockchain summit Blockchain Connect Conference twice a year. It has influence over more than 100,000 core blockchain professionals and technology developers.