Description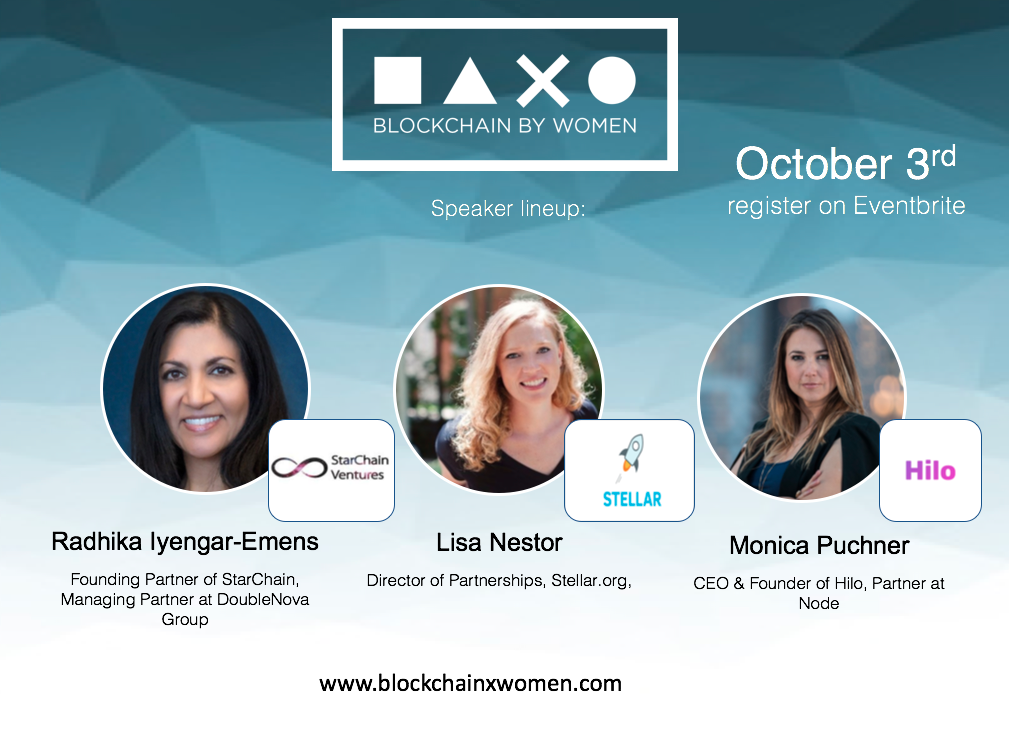 Blockchain by women was born to create awareness, educate and connect all women involved in this rocketing space. Whether you are curious, novice, or an expert, come join us! Hear from other enthusiasts on the latest trends and developments in Blockchain and Cryptocurrency. Meet some of the leaders and professionals in the space to help build your network. We would love for you to join and become part of the blockchain community.
We have limited space, be sure to register!
3 Amazing Speakers:
Monica Puchner - CEO/Founder - Hilo (www.hilo.com)
Radhika Iyengar-Emens - Founding Partner - StarChain Ventures (www.starchain.vc)
Lisa Nestor - VP Partnerships - Stellar (www.stellar.org)
View our website: https://www.blockchainxwomen.com and join us on Telegram: https://bit.ly/2Q8Ktwd for updates and discussions.