Description
Hello folks..

Here is a video to get you all excited about us...

https://youtu.be/oSNNzFxuzrg

Let's make the best out of this long spell of summer..

When the sun is shining, a true Londoner never complains!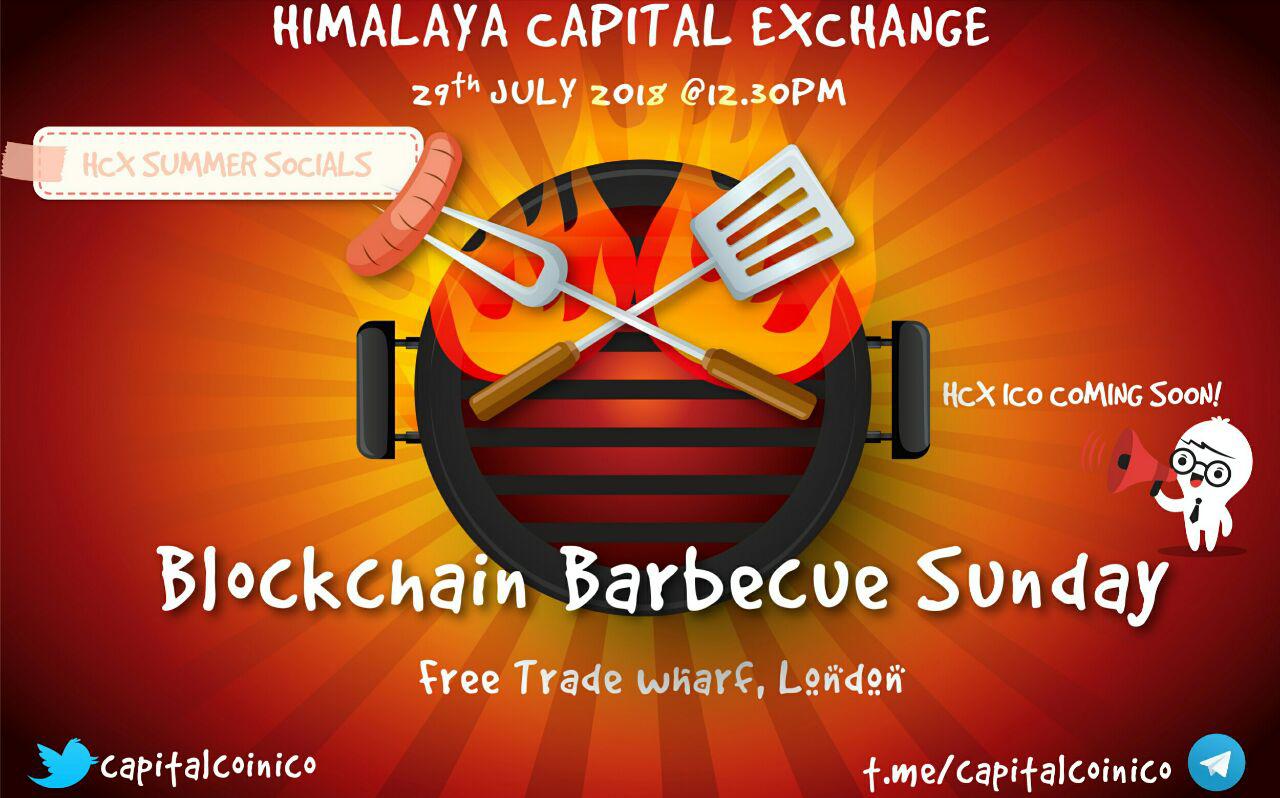 We had a great informational session on 18 July with our CTO John Puttick.

More community is joining our telegram group everyday!

You can join too http://t.me/capitalcoinico and keep abreast of excitement around us.

Our Social Media Champion Arun is currently in Berlin doing a hackathon.

We are preparing for our private token sale round as we speak..

Preparations are also on for upcoming Europe Roadshow August and Global Roadshow in September covering 10 countries: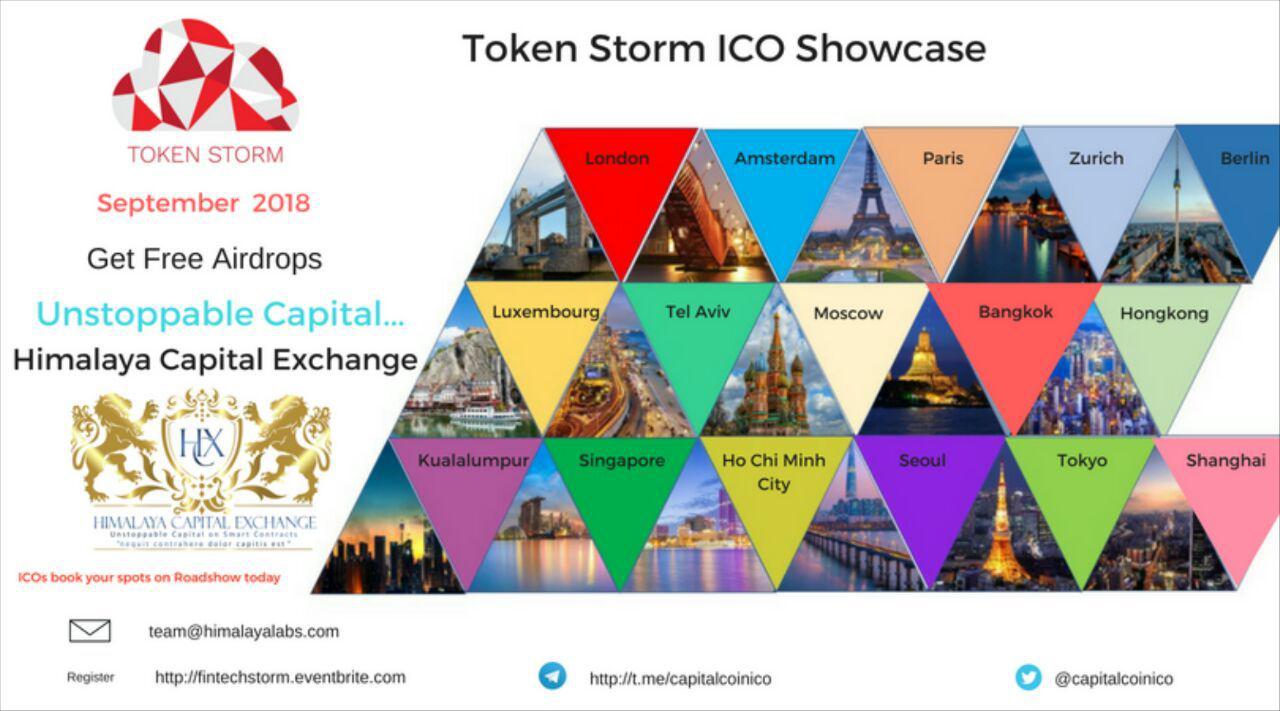 Here are the Roadshow dates for Europe:

London – 13 August
Paris – 15 August
Zurich/ Zug– 16 August / 17 August
Berlin – 20 August

Dubai - 27 August

Here is the tentative roadshow schedule for Asia - September 2018

Bangkok - 29 August

Kualalumpur

Ho Chi Ming City

Hongkong

Shenzhen

Shanghai - 9-12 September

Seoul - 14 September

Tokyo - 16 September

Singapore - 18-20 September

RSVP for our upcoming meetup in your city
http://fintechstorm.eventbrite.com

Prospective ICOs, sign up for our London Workshop - How to successfully launch an ICO in 3 months - 2 August 2018

http://himalayaicoworkshop.eventbrite.com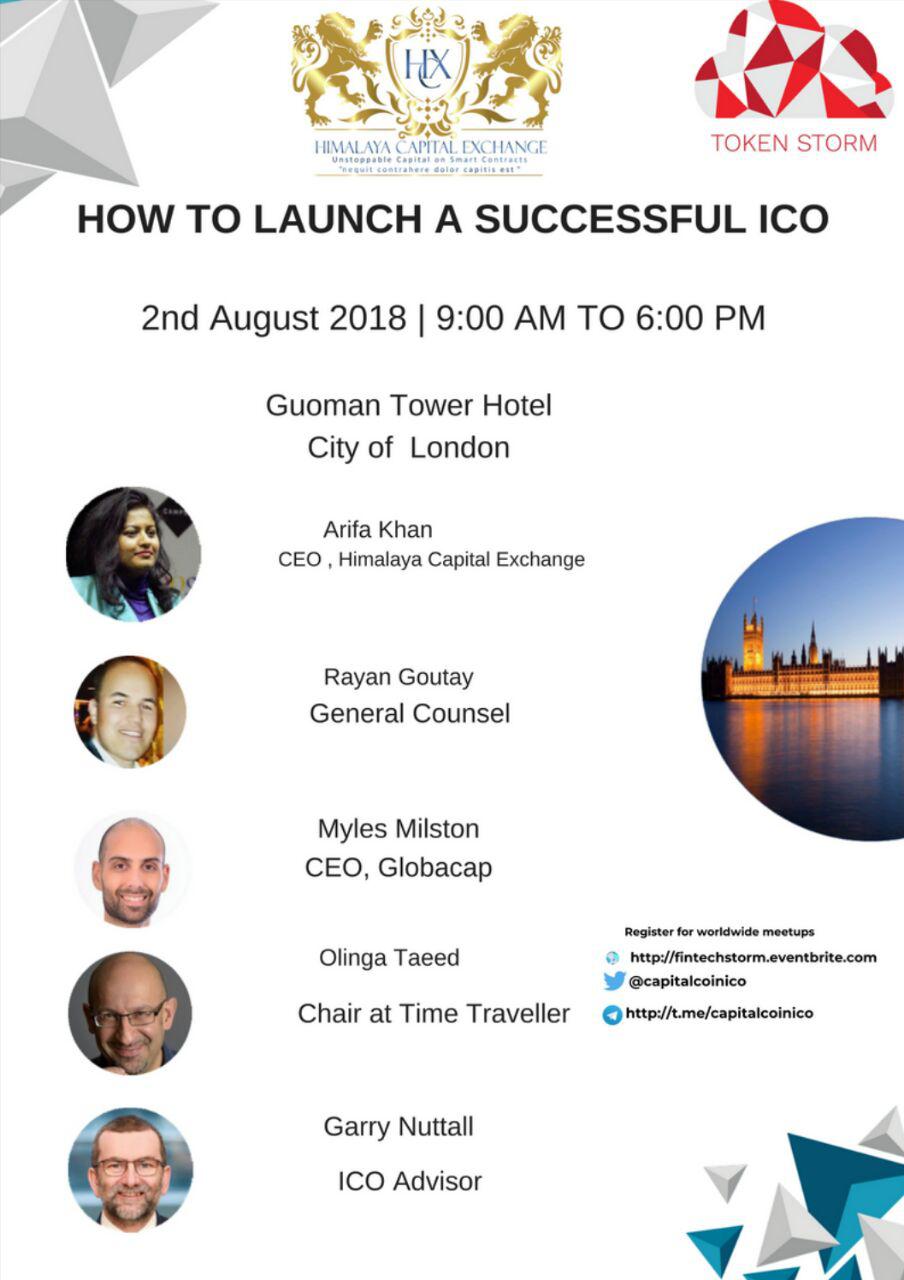 And then, come along for an exciting ride, as we hop from one scintillating city to another... hailing crypto, hailing the era of security tokens , democratising capital raising , empowering entrepreneurs around the world, and growing the community - one city after another...

Join our telegram group (http://t.me/capitalcoinio) to get in on conversations with other ICOs around the world joining us on the roadshow.

Drop us an email at team@himalayalabs.com to book a spot. Reap the rewards of all our energy, efforts and charisma in drawing crypto fans wherever we go..

If you are waiting on the sidelines of crypto, and just intrigued what all this hungama (as we say in Bollywood) is about , why not join us for a sunday barbecue ?

29 July 12:30pm onwards until 5pm

Chill with friends by the Thames, have a crypto conversation, grill some peppers on the flames..

and most of all, get social! :)

Blockchain Barbecue Social is sposnored by HCX ICO!