Description
Reserve your seat here.
---
Join us on Wednesday, August 23, the SAP Startup Focus and OneEleven are bringing together the best startups, technology experts and thought leaders in the Blockchain space to explore how they are solving the day-to-day problems of the enterprise industry.
Join us on social with #chain4biz

---
If you're a startup working to solve an enterprise problem with Blockchain, you're just what we're looking for.
You will have the opportunity to pitch your startup to SAP executives, venture capital investors, leaders in the Blockchain industry, and the Toronto tech community.
Following the panel discussion with thought leaders, 5 selected startups will give their pitch for the opportunity to win the top prize.
Our call for blockchain startups is open to any company:
Enterprise / B2B focused

Software component is significant and needs integration into enterprise systems

Having raised less than US$ 5 million

Having a Minimum Valuable Product
Apply to pitch here.
AGENDA
5:30 PM Registration | Networking & Drinks
6:00 PM Welcome Remarks
6:10 PM Panel Discussion: Blockchain & the Enterprise
6:45 PM Break
7:10 PM Startup Pitch Competition*
8:00 PM Networking Reception
PANELISTS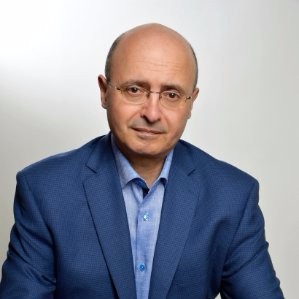 Moderator – William Mougayar, Author of The Business Blockchain
Advisor, Investor, Mentor and Coach to Tech Entrepreneurs and Founders on Strategy, Marketing and Growth. William is the author, The Business Blockchain (Wiley, May 2016). He is invested in intellectual & financial capital, human network, knowledge and experience in startups. Uniquely versed and experienced in the North American startup ecosystem via networked relationships with VC's, startups, founders and influencers. An entrepreneur with 31+ years of Technology industry experience. Author of 2 books, Business Executive, Professional Speaker, Management Consultant.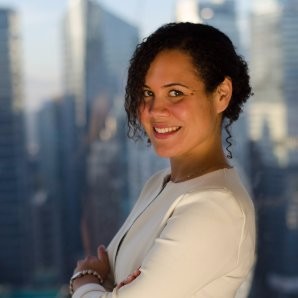 Iliana Oris Valiente, CPA, CA, Founder, ColliderX
Personable finance professional (CPA, CA) turned entrepreneur specializing in emerging tech. Iliana transitioned from the corporate world to founding ColliderX, an open-source and crowdsourced applied research and development hub for the toughest technical questions for blockchain and related technologies (ML/IOT). Previously, she co-founded Rubix by Deloitte, and was the Blockchain Strategy Leader at Deloitte Canada. Rubix is a tech team building enterprise-grade decentralized applications on a number of platforms (Ethereum,etc). She has overseen projects to conceptualize and build DLT usecases to transform status quo processes across FSI, healthcare, supply chain, and public sector.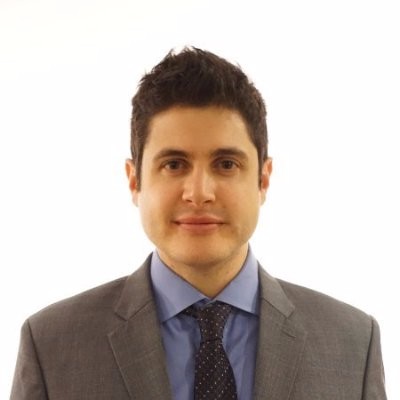 Kesem Frank, COO and Co-founder at Nuco
Kesem Frank, COO and Co-founder of nuco, is a technology strategy expert specializing in cross enterprise system integration. Kesem led multiple projects within Deloitte's Technology Strategy and Architecture practice, before specializing in Blockchain technology. Kesem is an experienced team leader, having served as a naval officer with the IDF for 5 years. His passion for startups and innovation led him to join UofT's Creative Destruction Lab as a program fellow. At nuco, Kesem is responsible for day to day operations, product management and roadmap execution, advancing his company's mission to manifest the future that Blockchain enables. Kesem achieved Cum Laude honors on both his undergraduate degrees of Law (LLB) and business administration (BA) and was awarded a scholarship towards his Masters of Business Administration (MBA) at the University of Toronto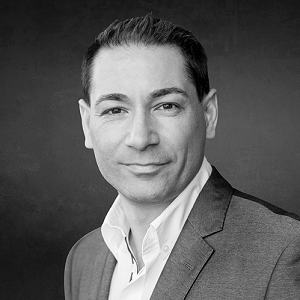 Anthony Di Iorio, CEO and Founder of Decentral and Jaxx, Co-founder of Ethereum
Anthony Di Iorio is a serial entrepreneur, venture capitalist, community organizer, and thought leader in the field of digital currencies, blockchain and decentralized technologies. He is the founder and CEO of Decentral and Jaxx, and co-founder of the Ethereum Project. He previously served as the Chief Digital Officer at the Toronto Stock Exchange / TMX Group.

---
In Partnership With OneEleven

OneEleven is creating Canada's largest scale-up hub. Their expansion strategy will target and involve the most sophisticated entrepreneurs, influential thought-leaders, fastest growing tech startups and disruptive corporate partners in Canada's innovation ecosystem.