Description
For every 'Ethereum' or 'Ripple,' there are a dozen hopeful cryptocurrencies that have tanked with thousands of dollars lost. Blockchain and Cryptocurrency is a tough game and in order to make it big, you've got to learn from your mistakes -- and then learn it a second time for good measure. To celebrate and appreciate these failures, we've rounded up some of the best in the business to share their fuckups using 10 images and 10 minutes each.
Join us at 6:30PM on August 27th at the Sandbox by DMZ in Toronto for a very special, Blockchain edition of Fuckup Nights Toronto. We'll drink, we'll laugh, and we'll all learn why fucking up just part of the journey to success.
WTF is Fuckup Nights Toronto?
Failure is a part of any success story, but we don't talk about it enough. We've all been to plenty of events where people tell you how they hacked, hustled, and created their success, but very few where someone gets up and says "I totally messed up, and this is what you can learn from it."
Fuckup Nights Toronto is part of global speaker series where stories of professional failure are told, questioned and celebrated. Each speaker is given 7 minutes and is able to use 10 images. After each speaker, there's a Q&A session, as well as time for mingling and food + drinks!
250+ cities, 80+ countries, 10 minutes, 10 images, 1 failure.
---
Agenda:
6:30 - 7:00 pm: Registration, meeting fellow fuckuppers, drinks and food (included in your ticket price!)
7:00 - 8:30pm: Fuckup presentations + Q&A

8:30 - 9:30pm: More drinks, more mingling with fellow fuckuppers


Speakers:
Anthony Lesoismier & Marco Guerreiro
Co-Founder & Chief Strategy Officer and Chief Research Officer of Swissborg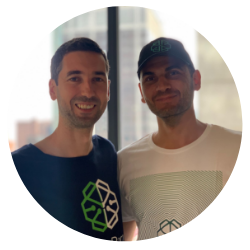 Learn more about Anthony here.
Learn more about Marco here.
Jordan Anderson
Vice President of Sales & Marketing at Bitbuy
Learn more about Jordan here.
Niloo Ravaei
Co-founder and CTO at Hello Iris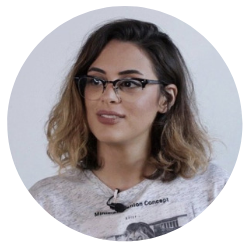 Learn more about Niloo here.
Mawadda Basir
Product Manager at Polymath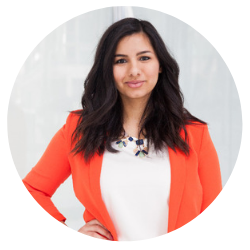 Learn more about Mawadda here.
Hosted by:


Kazim Rizvi & Patrick Socha
From the Fuckup Nights Toronto team!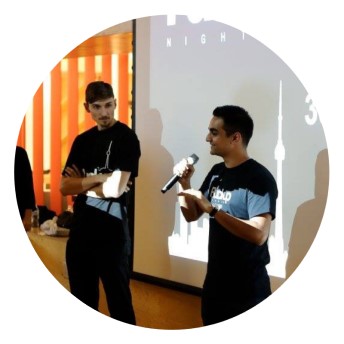 Hey you! Yes, you :) We're always on the lookout for great speakers with epic fuckups to share. Fill out the speaker submission on our website (www.fuckupnightsto.ca).
Lead Partner

Community Partners






Join the conversation:
#FuckupNightsTO
---
By registering and participating in our events, you agree to our Privacy Policy and Terms & Conditions.
* * Filming & Photography Notice * *
By attending Fuckup Nights Toronto, you enter an area where photography, audio, and video recording may occur.
By entering the event premises you consent to interview(s), photography, audio recording, and/or video recording.
You consent to any of the above being released, publicized, exhibited, or reproduced to be used for news, web casts, promotional purposes, social media, advertising, inclusion on website and/or any other purpose by Fuckup Nights Toronto (operated by Muse Communications and Events), Fuckup Nights Global (Instituto Del Fracaso, A.C.), event partners, and its affiliates and representatives.