Event Information
Location
Shanghai
MixPace, Wonderwall No. 15, Lane 1213, West Nanjing Lu, Huangpu (南京西路1213弄15号, 近陕西北路), Shanghai
Shanghai, Shanghai
Description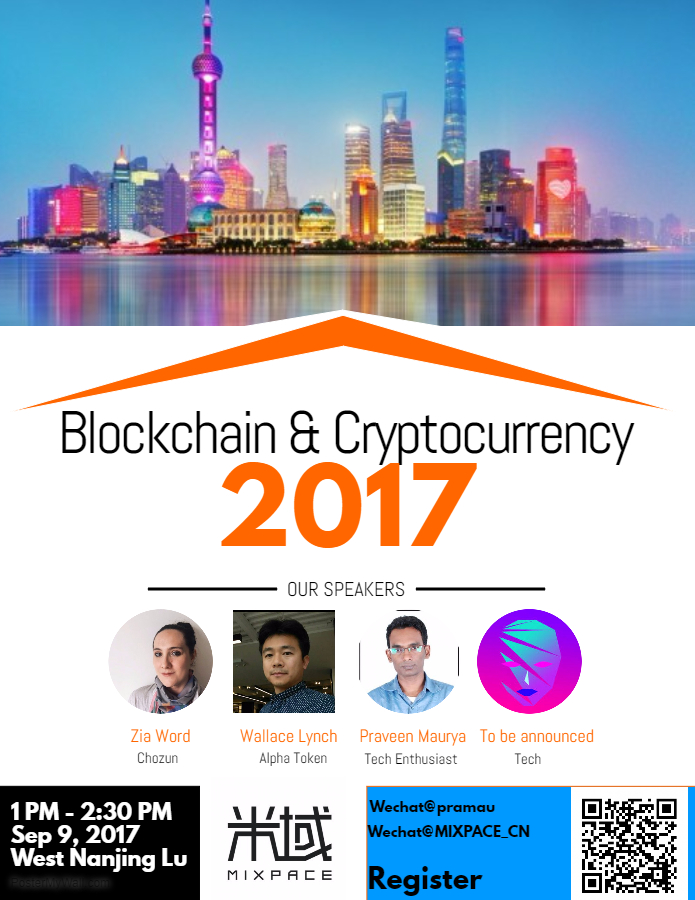 The event is open to all basic and advanced users.
* Please register now to confirm your presence. As seats are limited.
Wechat @pramau
Agenda :
1 PM - 1:10 PM: Arrive to the venue , registration and settle (5 - 10 Minutes)
* Food boxes to be given to the registered attendees who requested for the food in advance till 8th Sep 17:00 PM. 35 RMB per person (Food and one non-alcoholic beverage). Not compulsory to buy food to attend the event. Needs to be booked in advance till 8th Sep 17:00 PM. Full refund for Food in case of cancellation till 8th Sep 17:00 PM. No booking and cancellation allowed after this time.
1:10 - 1:20 PM :Speaker, host and attendees introduction rounds (5 - 10 Minutes)
Talk by Guest speakers - To share their Perspective and Industry/ startup experience followed by Q&A
Zia Word (1:20 PM - 1:40 PM)
Topic : 1) Recent explosion of ICO's and its impact on Startups and Investors 2) Blockchain beyond currencies

Wallace Lynch (1:40 PM - 2 PM)
Topic : Opportunities and challenges brought by ICO to VC and IT industry.
General Topic - Presented by Praveen (Organizer) (2 PM - 2:15 PM)
Topic 1 : Introduction of Blockchain and Cryptocurrencies -Covering basic design elements, types of top currencies and their market share and underlying business principle, Latest ICO and key industry news. - 15 Mins.
Open for PitchUp (2:15 PM onward)
Tech presentation/ startup idea showcase of impromptu/registered attendees ( 1 or 2 max) followed by Q&A- 10 Mins, each. You can get in touch immediately if you would like to have your PPT deck to be included in your pitch.
Open for Networking and completion of the meetup.
Join the event Wechat group for direct announcements :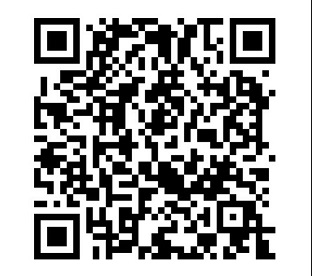 Location
Shanghai
MixPace, Wonderwall No. 15, Lane 1213, West Nanjing Lu, Huangpu (南京西路1213弄15号, 近陕西北路), Shanghai
Shanghai, Shanghai