Blockchain 2043 Twenty-Five Year Visioneering San Francisco Blockchain Week
Description
The "Blockchain 2043: Twenty-Five Year Visioneering" is a mastermind event that will bring together blockchain leaders to spend a couple hours discussing their hopes and dreams for the blockchain.
Below is the view and room from Docusign's HQ where this upcoming event will be held :-)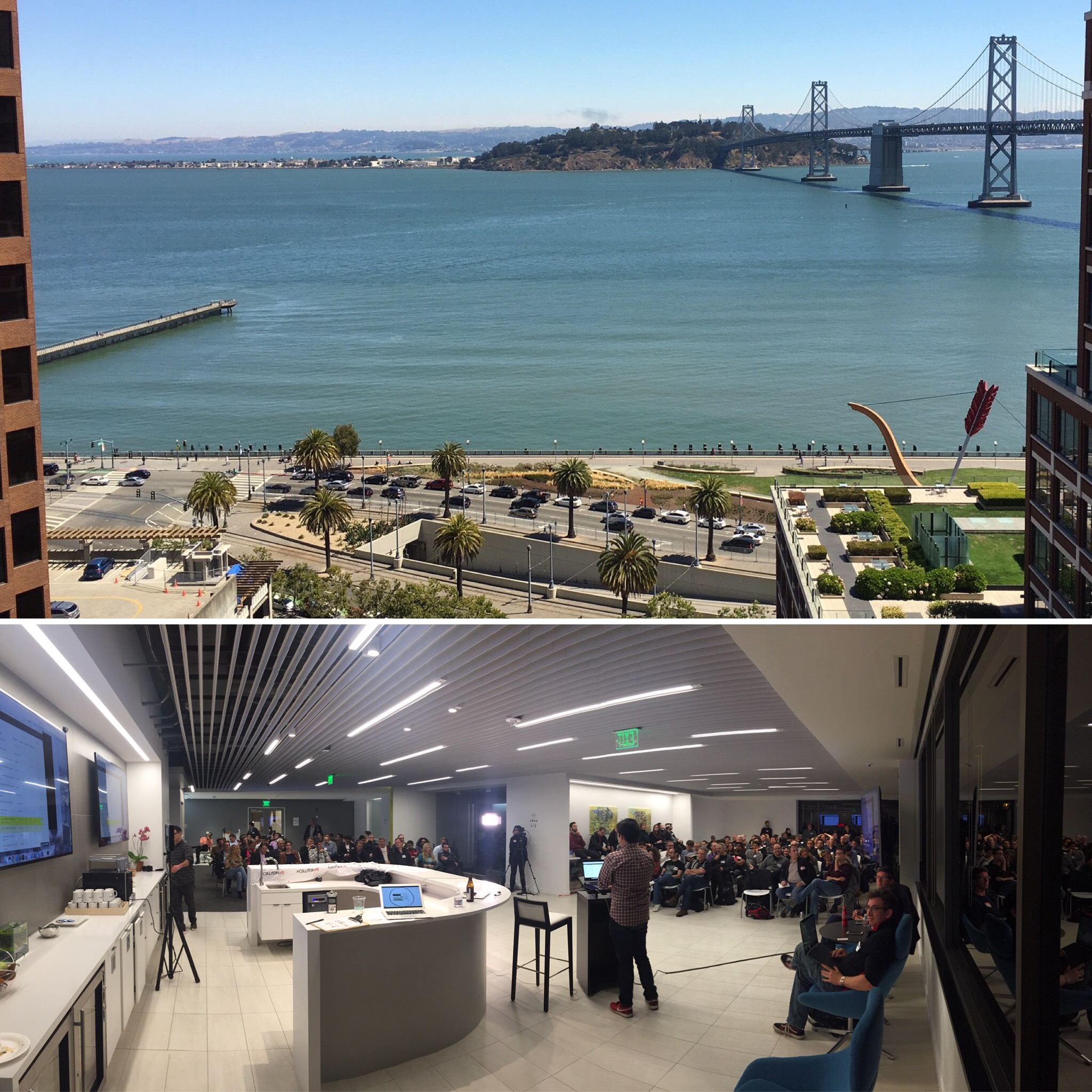 EVENT AGENDA:
5:00 Doors open for registration and networking

5:30 Doors close - Please do not be late

5:45 Event begins

5:50 Fireside chat with Drew Ashlock and Ian Utile


6:00 Q&A with Drew Ashlock, Docusign's executive


6:10 Microphones will be passed around the audience so Ian Utile can facilitate a conversation and empower the attendees to briefly share their twenty-five year vision for blockchain (note: everyone at this event will be recorded and live streamed because the video team will focus on each person that is asking questions or sharing their twenty-five year vision)

6:55 Fireside chat with Lord Nat Wei and Ian Utile

7:05 Q&A with Lord Wei (from UK's House of Lords)

7:15 Event ends early for extra networking time

8:00 Event closing
If you are interested in what our #RUNtheFUTURE events are like, you can take a look at the live stream video from the Future Of Blockchain event that happened inside Twitter's HQ recently. You might also enjoy the more informal pre-event as well.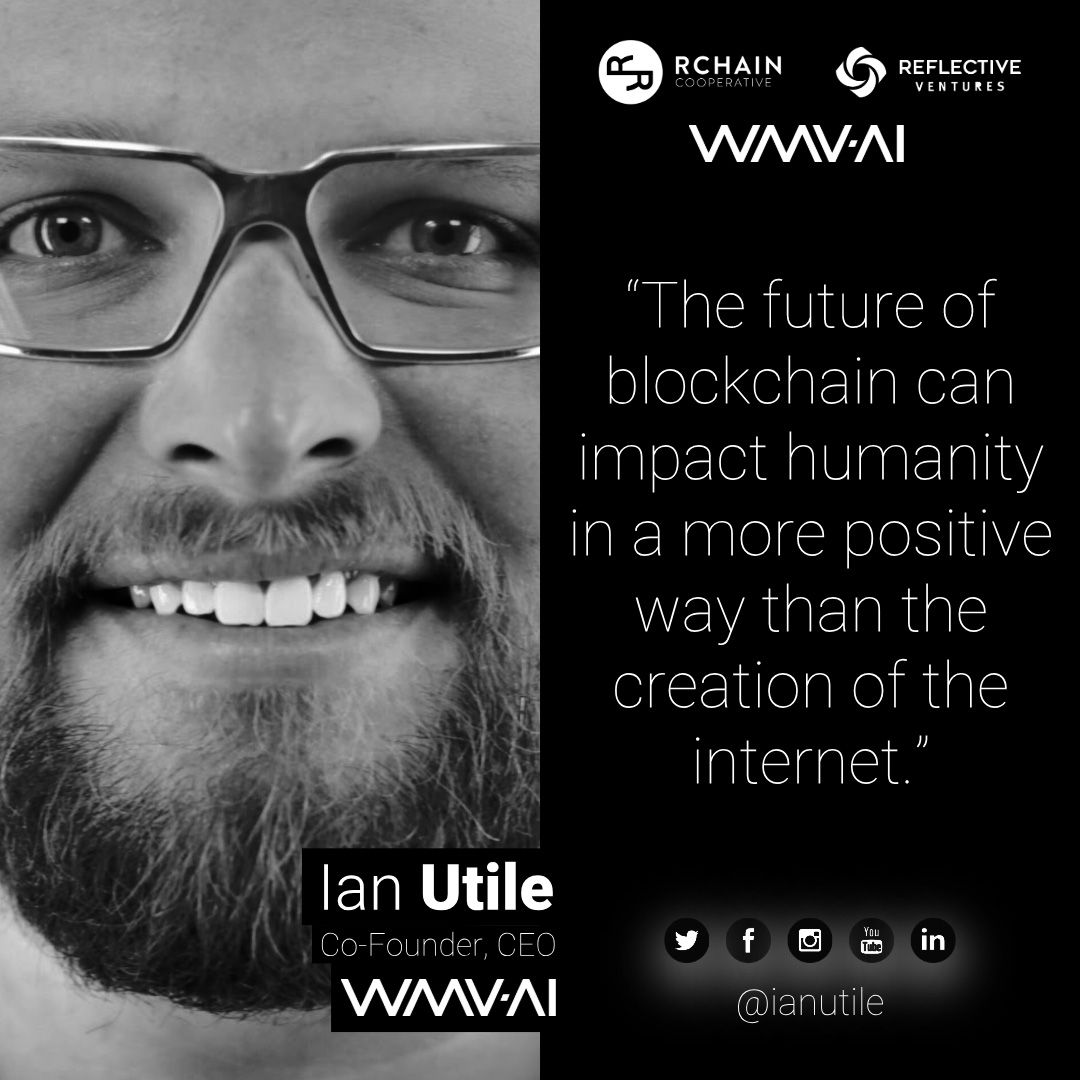 Host and Moderator: Ian Utile
Entrepreneur in Residence @ TOW, Bethel, Runway
Partner / Investor @ Kukui, WMVAI, 100XR, Modarri, HANSNAP
Ian's ancestors have raised their families in the Bay Area since his forefather, Lieutenant Moraga, founded the San Francisco Presidio in 1776 and the City of San Jose in 1777. Ian likes to think of Moraga as the first great entrepreneur of the Silicon Valley and this heritage motivates him to create a meaningful legacy.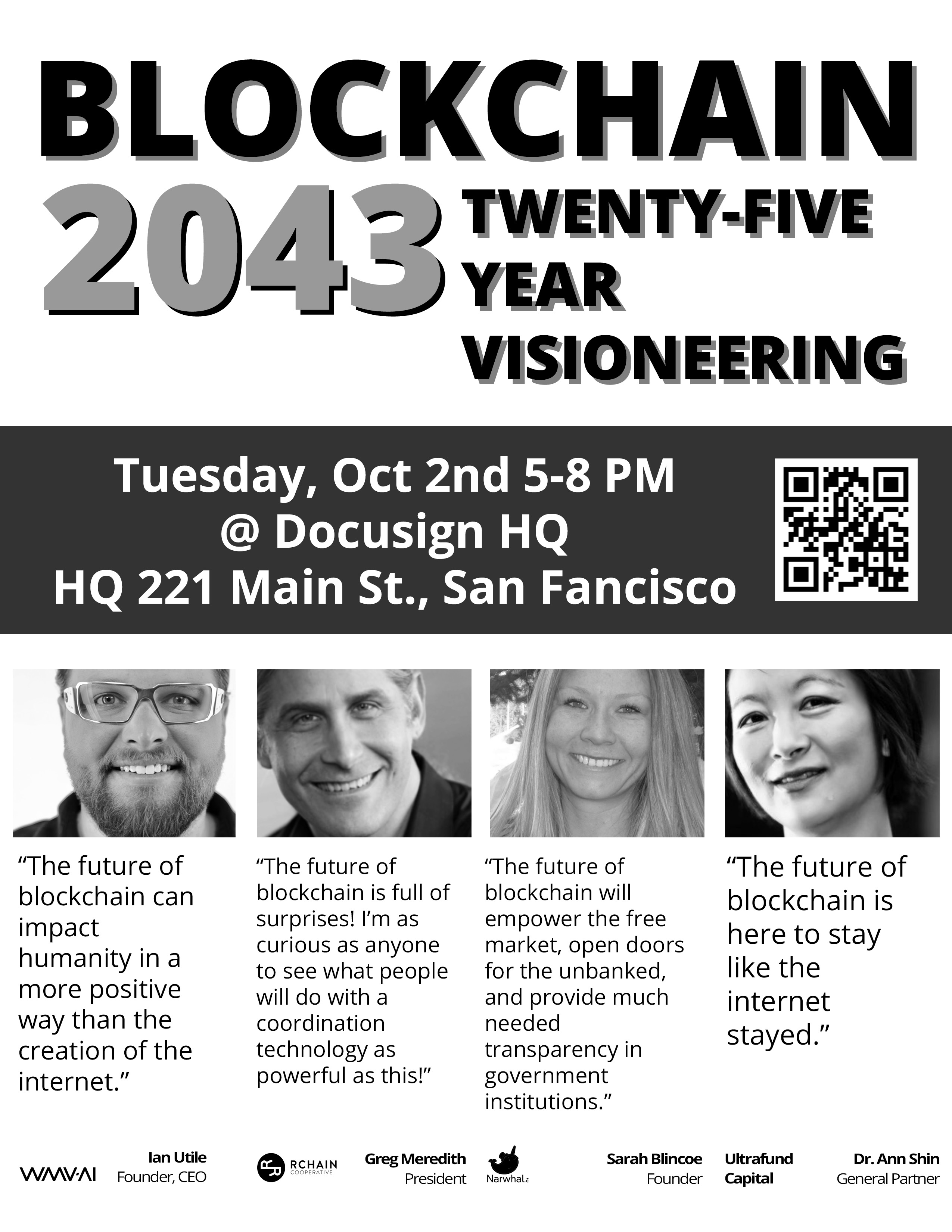 * Please be advised the event will be live streamed and there will be a video team capturing the event. By registering for the event, you are agreeing & granting permission to the rights of your image, likeness, and sound of voice as recorded on audio or videotape without payment or any other consideration. You understand that your image may be edited, copied, exhibited, published or distributed and waive the right to inspect or approve the finished product wherein your likeness appears. Additionally, you waive any right to royalties or other compensation arising or related to the use of your image or recording. You also understand that this material may be used in diverse educational settings within an unrestricted geographic area.
** Please be advised that by registering for this event, you agree to be contacted through email by the host/moderator (Ian Utile), the event team and/or speakers.
*** If you choose the Pioneer Ticket and wish to empower our team to securely stream through your page, you need to fill out this Google form for us: http://bit.ly/fopioneer If you choose the Media / Press Pass, you need to fill out this Google form: http://bit.ly/fopress If you would like to benefit from the personal branding and corporate promotion, you need to fill out his Google form: http://bit.ly/fopromo If you would like to volunteer to help put on this event, you need to fill out this Google form: http://bit.ly/fovolunteer2018