Description
Join us for an evening of networking with fellow business owners and an educational workshop. The Executive Club of New Jersey is an established business-owners networking group in Morris County. Our members are high-quality, successful business owners who attend our events to network and establish business relationships as well as educate each other on a variety of business topics.
Blockchain is more than the latest buzzword. It's a powerful technology poised to revolutionize business transaction networks by accelerating processes, minimizing errors, improving trust and more.

Blockchain technology has immense potential beyond just cryptocurrency transactions. It could completely change financial and business transactions, global taxation, insurance, real estate deals, and more, including many social impact uses cases With blockchain, we can imagine a world in which contracts are embedded in digital code and stored in transparent, shared databases, where they are protected from deletion, tampering, and revision. In this world every agreement, every process, every task, and every payment would have a digital record and signature that could be identified, validated, stored, and shared. Intermediaries like lawyers, brokers, and bankers might no longer be necessary. Individuals, organizations, machines, and algorithms would freely transact and interact with one another with little friction. This is the immense potential of blockchain.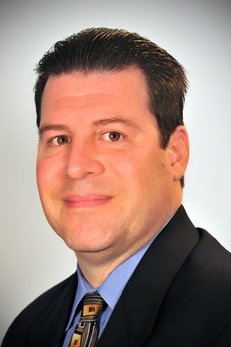 Lindsley Medlin is an experienced C-level executive with P&L responsibility for domestic and international businesses. He draws on that expertise to help CEO's and entrepreneurs build and grow their businesses.

During his career, Mr. Medlin built companies in six countries and was part of a management team that grew a business organically from $20 million to $1.5 billion in nine years. He has significant expatriate experience living abroad for six years in Europe, Asia, Canada and Mexico.
Currently, Mr. Medlin is the President of Pitlane Strategies LLC. He works directly with small and mid-sized businesses as a fractional COO to improve operations and create growth strategies. He turns business owners into CEO's.™ Mr. Medlin is the voice of reason in complex and chaotic organizations.

Mr. Medlin earned his Bachelor of Arts - Economics from Rutgers University, and his Master of Business Administration from Rutgers Business School. He also earned a Graduate Marketing Certificate from the Cox School of Business at Southern Methodist University. Mr. Medlin is also a Certified Blockchain Professional™. Mr. Medlin has served as a mentor to professionals and college students for several years.

Agenda:

6:00 – 7:00 Open Networking
7:00 - 7:15 Introductions
7:15 - 8:15 Topic Discussion
8:15 - 9:00 More networking, Feedback, any thoughts? any ideas?

See you all Wednesday .... bring a friend and don't be late