Celebrate the launch of our latest Up and Comers IPA(Blockbuster) and our new partnerships with Perico Limited and Empanology!
About this event
After Empanology, Denzil Porter and Perico Limited brought Bronx to Sweden last month, the whole squad's getting back together for a BIG reunion event in the BX to celebrate the launch of our newest Up and Comer!
The Beer: Our new 'cross-country IPA,' Blockbuster. Featuring West Coast hops and an East Coast / hazy style, this one covers the country like a Blockbuster graffiti tag. On the can? One of the masters of blockbuster graffiti himself, TRAP IF.
The Food: A new menu from Empanology, now popping-up in The Backyard 4 days a week.
The Music: DJ J Fuse and a LIVE performance from Denzil Porter
The Merch: The new line of Perico Limited / Bronx Brewery collaboration merch, available for the first time -- including the hoodie below, available for a limited time!
Read about the Sweden trip in the latest issue of GO BRONX: https://issuu.com/thebronxtourismcouncil/docs/gbx_winter_2019_digital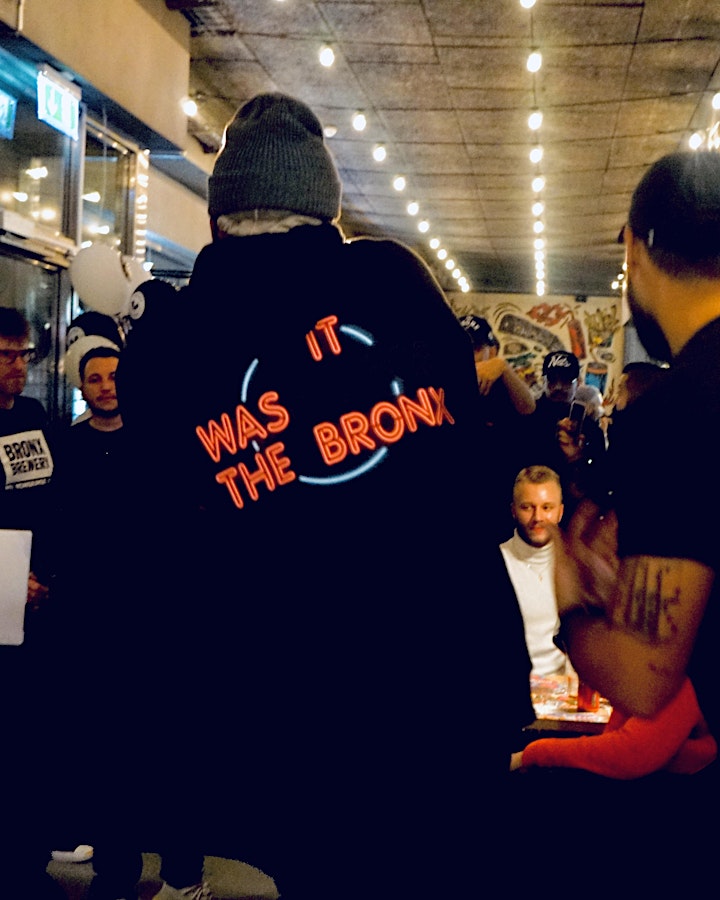 Organizer of Blockbuster Night In The Bronx: Beer & Merch Launch, Hip Hop & Special Menu