Description
What unique challenges are facing Milwaukee and who are those solving them in unique ways?
For more information on the bus tour or to see our schedule, visit blkshpmilwaukee.org.
Walk down the 16th St. bridge, the route of Milwaukee's Open Housing Marches and learn about this pivotal moment in Milwaukee history.
Guided By: Adam Carr from "200 Nights of Freedom"
10am - 12pm
16th Street Viaduct
BLK SHP Milwaukee Sponsors & Partners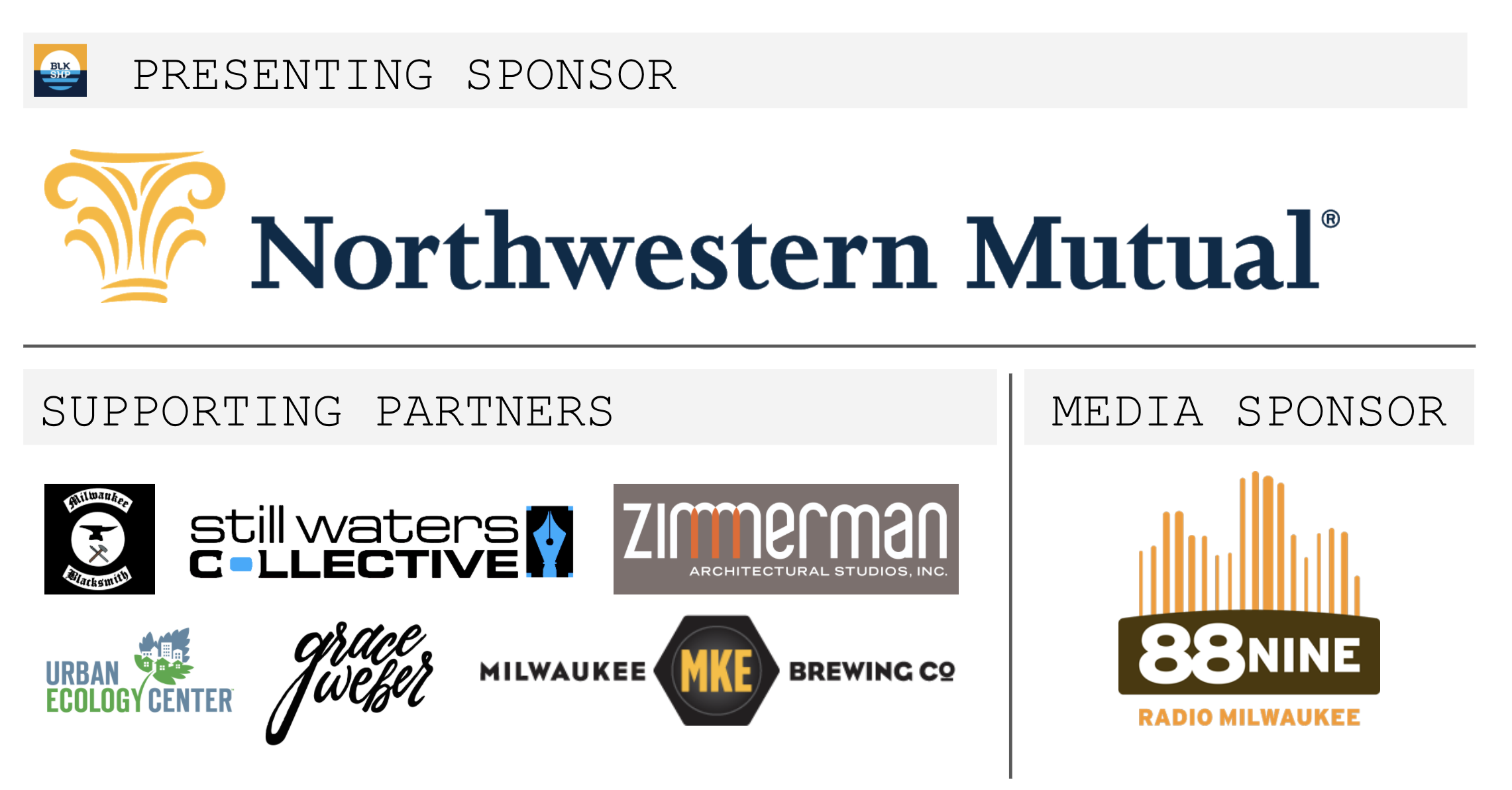 Background
A group of entrepreneurs, writers, artists, and social entrepreneurs started black sheep (BLK SHP) in 2012. Our network of BLK SHP co-conspirators choose to:
UNLOCK the artist within to turn choice into agency.

COLLABORATE with others no one unlocks their creativity alone.

FORGE genuine relationships and community let's work on projects and ventures to benefit society.

HAVE fun because laughter and play frees our minds, bodies, and souls.
Today, over 3,000 wool breakers in the US and abroad have chosen to conspire with us.
Our Bus Tour

BLK SHP is a national network of creative minds hosting a 7 city bus tour, visiting "new maker belt" cities to bolster unlikely problem solving alliances and support educators in developing the next generation of makers.
From May 3rd to 18th, we will meet and story-make with partners and friends in Huntington (WV), Pittsburgh (PA), Holmes County (OH), Detroit (MI), Kokomo (IN), Chicago (IL), and Milwaukee (WI).