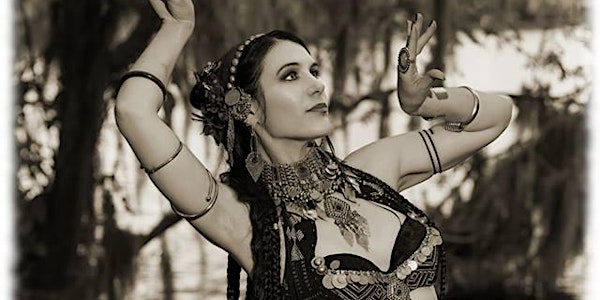 When and where
Location
ME Theatre (Marshall Ellis Theatre) 1300 La Quinta Drive #3 Orlando, FL 32809
Description
BLK Clouds fly over Orlando as our annual BLK Celebration hits the City Beautiful on Nov 1 & 2 at
ME Theatre 1300 La Quinta Drive #3, Orlando, Florida 32809
Nov 1st - The "BLK Lecture Series" evening, with talks to stimulate the heart and soul.
Presentations/Performance from;
Kindle Cimmerian
Dr Chris Giudice
Charlie Martineau
Vadge Moore
Michael Staley
Sashah Ruge
Ariock Van de Voorde
and more!
Nov 2nd - BLK's "GODLIKE" returns! An evening of evocative entertainment, with mythology-inspired dance performances.
Presentations/Performance from;
Caroline Wise
Kindle Cimmerian
SamiTe'
Michael Staley
Veronica Lynn
Vale Anoa'i
Misha & the ShimmyBoom Tribe
and more!
On both days, there will be artists and vendors present, as well as a selling exhibition of Michael Bertiaux's work.
When checking out, all ticket packages may add-on a limited edition event t-shirt (while supplies last)
See details at BlackLotusKult.com and the event page at https://www.facebook.com/events/2157163591279238/