BLITZKID - ESCAPE THE GRAVE TOUR Feb 13, 2022 The Orpheum - Tampa, FL
About this event
The Orpheum & Endoxa Booking Presents:
BLITZKID - ESCAPE THE GRAVE TOUR
Sunday
February 13th 2022
The Orpheum
Tampa, FL
all ages - under 18 must be accompanied by parent or legal guardian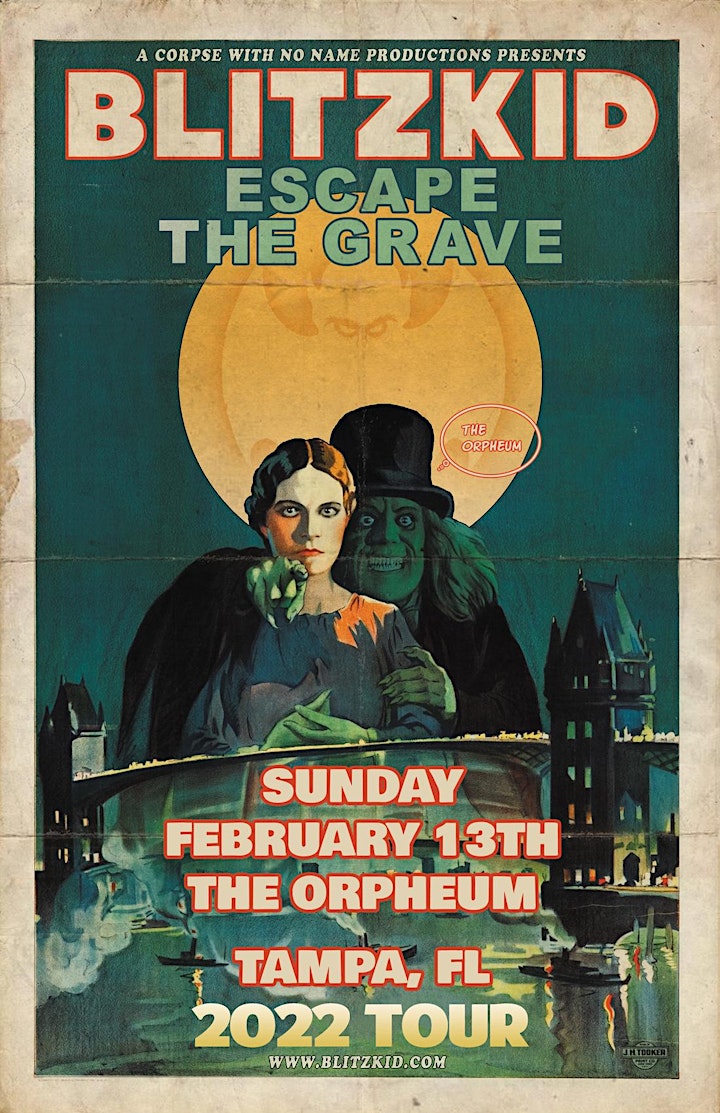 Over 20 Years and thousands of shows! Located in the Historic Ybor City entertainment district of Tampa, Florida. The Orpheum has been showcasing live music and events for the better part of two decades. Many of today's best known and emerging artists have graced The Orpheum's stage. Alongside some of the best national and local live music in the market, The Orpheum plays host to professional wrestling, art shows, club events, charity fundraisers, and dance competitions.