Description
The Blissful Business Urban Retreat is a gathering of like-minded entrepreneurs, as well as expert speakers and leaders, sharing insight, support, and information about the 'whole' journey of business.

We define Blissful Business as the unique path that you take towards your dreams, inspired by your connection to source and your calling towards creativity and wholeness. It is grounded in the story of who you are, what you've lived and who you want to serve. It is work that feels good, that enlivens and energizes you - work that you can do in your pajamas, your yoga pants or your stilettos – work that is defined by you, designed by you and delivered by you because you are in charge.

The Blissful Business Urban Retreat is a place to disclose the honest, messy, divine truth about the challenges we face, the fears we carry and the ways to overcome them. It's an environment for learning about what it takes to put all the pieces together to create something 'successful' – as defined by you -- an opportunity to explore branding, productivity, creativity, mindset, and more.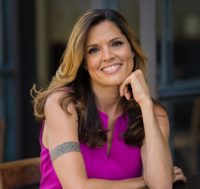 About the Host: Gabrielle Pelicci, Founder of Women in Wellness
Dr. Gabby is a Holistic Medicine expert and mentor to women of all ages. She empowers healers, health coaches, yoga instructors, therapists and wellness practitioners to go beyond their limitations and achieve their career dreams.

Get Up Close and Personal with these Amazing Speakers!!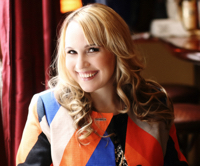 Kelly Lynn Adams is a certified business, leadership and life coach, writer, and motivational speaker. She has helped thousands of women build smart and sustainable businesses. She has helped women to redefine success through shifting their mindsets, increasing their confidence, and stepping into their divine power. She is the author of The Little Pink Book Manifesto: 10 Powerful Tools That Will Transform Your Life & Your Business.
How to plan the next 90 days within your life & business
Are you ready to overhaul what you don't love and make over your life and business from head to toe? Because let's be honest. Your current idea of balance is chasing your 3pm Red Bull with a green juice. Ever wonder why some people get so much accomplished in the same 24 hours a day, 7 days a week? In this breakout session, you will to learn:
How to streamline your schedule so you have more time for building your biz and for fun
How to get clarity and figure out a solution to a problem right on the spot
How to ignite breakthroughs so you know how to get to your next destination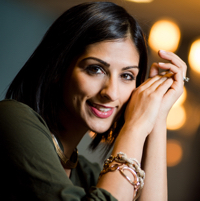 Seema Ponda Alexander is the go-to Business Strategist & Branding expert for trailblazing female service-based entrepreneurs, experts, and coaches to get them clear, stand out, profit and grow. She is the founder of SeemaAlexander.com, speaker, trainer, and the co-host of the Making Moves podcast. She has worked and consulted in industries from sports, legal, finance, digital, health and wellness, life and business coaching, fashion to IT and even medical marijuana.

Be You, Eliminate Competition, Gain More Clients
Do you have a strong, fierce personal brand? Do you consistently get referrals and attract your ideal clients? We all need strategic support for our branding to ensure that we are creating value for our followers and getting the most out of our marketing. In this breakout session, you will learn:
How to build a strong personal brand that will eliminate competition
How to be more authentically you and get more sales
How to stay connected with clients, prospects, and influencers to keep referrals coming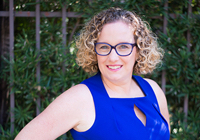 Jaime Gandee Nolan, founder of Time 2 Be You Coaching, is a Certified Holistic Health Coach and Certified Drugless Practitioner. She has worked in the health and wellness field for two decades. She was a personal trainer for the elite clientele at The Sports Club Company at Reebok Sports Club/NY. Jaime has a B.S. in Kinesiology, is an instructor for the American Red Cross for CPR and First Aid.
Overcoming Resistance Becoming Resilient
Ever wonder how some people are able to succeed even when all is against them? Would you like to recover quickly from difficulties and spring back into action? Resilience is a skill that you can foster and leverage for your business. It's ok to fail, as long as you fail fast and keep going. In this breakout session, you will learn:
How to recognize where you have resistance, what your S.H.I.T is.
How to make a S.H.I.F.T and become resilient
How to turn small failures into big success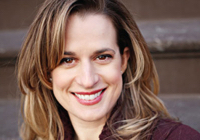 Karen Litzy is the host of The Healthy Wealthy & Smart podcast which features top experts in health, wellness and business with a particular focus on physical therapy. She has received certificates from Dr. David Butler, Dr. Lorimer Moseley, Dr. Adriaan Louw, Dr. Paul Hodges, The Institute of Physical Art, The American Physical Therapy Association, Hospital for Special Surgery, and many more. She graduated from Misericordia University with a Doctorate of Physical Therapy.

Podcasting To Boost Your Business
What is podcasting and why do I want to do it? Podcasts are one of the fastest growing trends in media and is an amazing medium to get exposure for your business. In this breakout session, you will to learn:
How podcasts can give a boost to your entrepreneurial journey — both as a host and as a guest
How to create a podcast without getting stressed or overwhelmed
How to build real relationships with your audience and influencers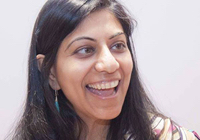 Shweta Parmar's mission to heal from polycystic kidney disease and her endless search for her True Self is driven by her reverence and love for Mother Nature, Ayurveda, Yoga and Universal Oneness. As an Ayurveda practitioner/therapist of GutsierLiving, she supports people who eat organic and healthy and still feel like crap, regain lasting energy in their day to day. She is passionate of healing the planet by healing birthing as an AyurDoula of BabyTheMama. She has served as Programs Director at Edgar Cayce's Association of Enlightenment NYC, and Ayurveda Center of Balance NYC.
Harnessing the Shakti Energy for Inner and Outer Creativity
Is there something missing in your life and you feel unfulfilled? Do you have the desire to create but you feel blocked, overwhelmed or indecisive? Shakti is the creative energy within all of us just waiting to ignite. In this breakout session, you will learn:
How to release doubt, fear, anxiety, confusion and worries that suppress the creative process
How to silence your inner critic and experience the joy of fearless creating
How to break through blocks and get the creative juices flowing