Description
Cynthia
Graham
,
RN
BSN
There is a reason we still drink daiquiris, pina coladas, bellinis and other creative concoctions. It's not just to get drunk. We need these nutrients and whether using fermented foods or adding alcohol to foods it helps some of us to absorb these nutrients quicker to have them mixed with alcohol. The Islanders understood heat exhaustion and stroke, this is why daiquiris and other fruity alcoholic drinks are still an avid part of island life and livelihood. Taste testing may be available?
MGCEU: Orange County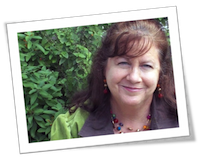 About the Instructor
Cynthia Graham is an RN (BSN-UT Houston) with an avid interest in traditional home remedies, cultural healing practices, and mind body-disciplines. She has studied holistic practices as far away as Beijing, China and as near as San Marcos, Texas. Her practice settings include barns, campgrounds, archeological digs, schools, doctors' offices and hospitals. Cynthia is a Certified Qi Gong Instructor and Aroma Therapist.