About this Event
You've seen their work in your favourite comic books, games and entertainment content. They've drawn for Marvel, DC, Capcom, Riot Games (League of Legends), Tekken, and even the Star Wars franchise.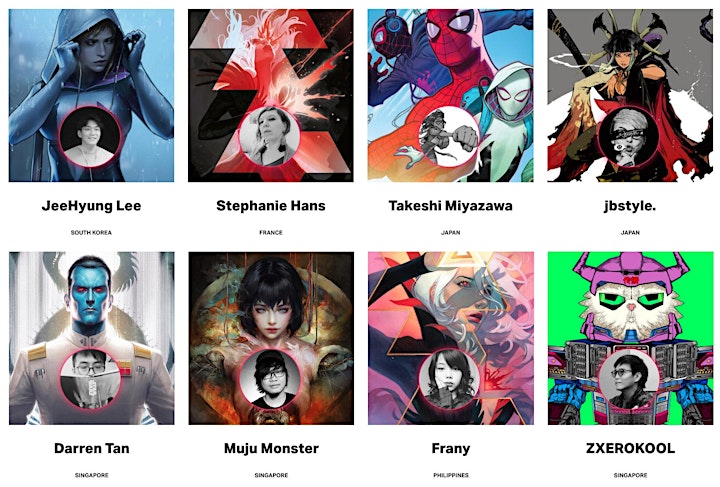 Working across both traditional and digital mediums, these artists have breathed life into many of our beloved stories and given visual weight to cult characters such as Spider Gwen, Batman, Boba Fett and the X-Men – some of them have even gone on to create their own characters. See artists draw live and meet the visual maestros behind many iconic comic books. Get to own a piece of commissioned art by your favourite artist.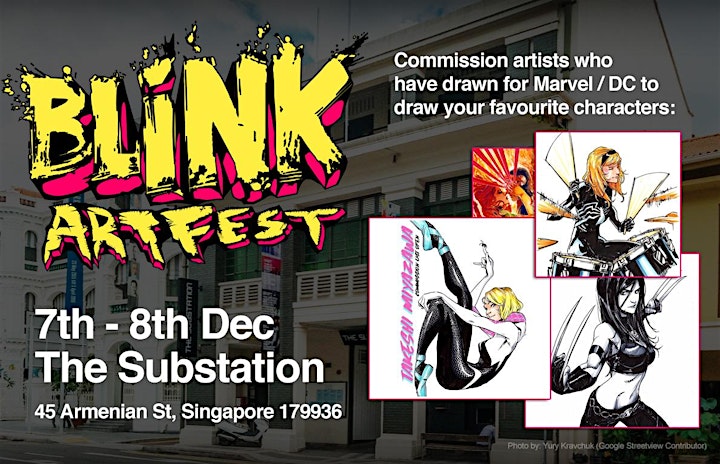 What started originally as a place for fanatics of comic book culture to gather in a quiet corner of Singapore to share their obsessions, has morphed into a cult-geek-art collectibles store: Ink Ink Collectibles, helmed by Alwyn Liang, who started his career with just a table and chair during the heydays of the flea market era in the early 2000s.
BLiNK-ArtFest seeks to add more buzz to Singapore's end of year superhero & geek convention season - as the satellite underground art fest of choice for international collectors looking to maximise their time in Singapore and locals who want to rediscover the joy of a comic + art focused community. This period of the year brings with it a frenzy of visiting artists, guests and collectors flying in for a chance to get hand-drawn commissions and BLiNK-ArtFest is another opportunity for them to meet, interact and own a piece of geek-culture art history, crafted by the same talents behind today's hottest comic book & entertainment titles. There will also be BLiNK-ArtFest exclusive art prints, merch and collectibles available for purchase during these two dates (7th-8th Dec 2019).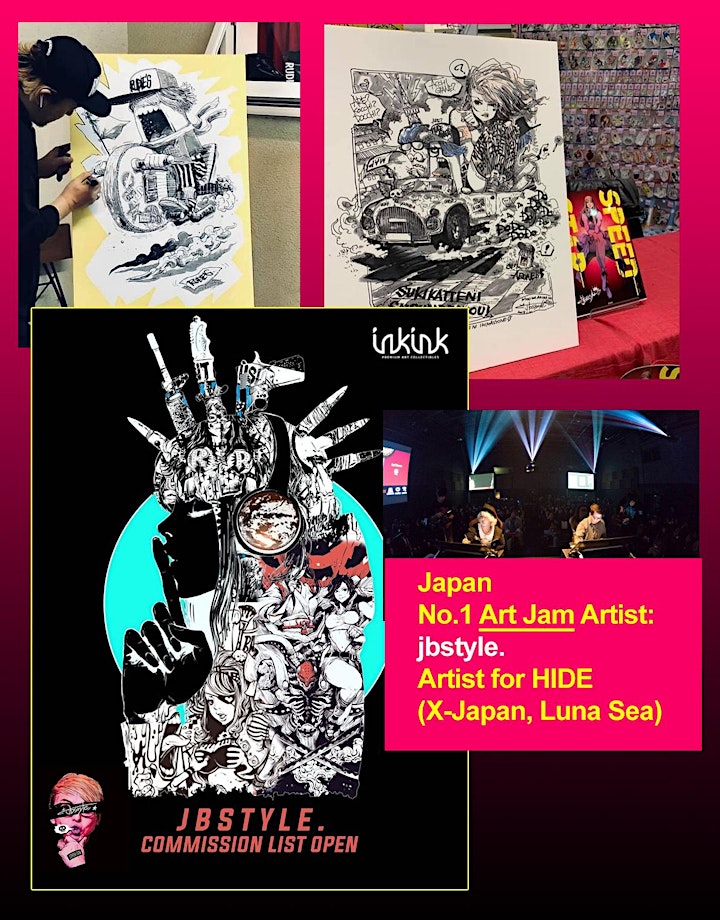 BLiNK-ArtFest (Comics. Art. Mayhem) @ The Substation, 7th & 8th Dec, 2019 - is the culmination of Ink Ink Collectibles founder Alwyn's decade long obsession of discovering and connecting with today's most exciting visual maestros from counties such as, South Korea: JeeHyung Lee (Marvel / DC), France: Stephanie Hans (Co-Creator of cult indie comic "DIE"), Japan: Takeshi Miyazawa (Marvel / Spider Gwen), jbstyle. (Capcom / Tekken), Philippines: Frany (Variant Cover artist for "DIE"), Singapore: Muju Monster (Art Lead / Riot Games), Darren Tan (Star Wars / Sideshow Collectibles) and creative visual veteran & new media artist ZXEROKOOL (art for: Nike, Kobe Bryant, MTV, Му́мий Тро́лль & creator of upcoming indie comic ChopperGirl).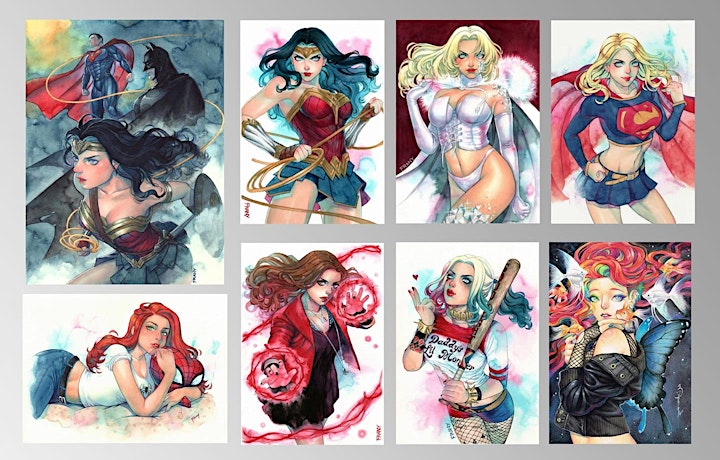 BLiNK-ArtFest is supported by the local comic book community with retailers Absolute Comics & Wonderific who will be bringing in their secret stash of prized back-issues from the silver, bronze and modern age to this landmark community gathering.
Silk-screen heavyweight Asman (Emprinstic Workshop), will be onsite to offer a Bespoke Silk-Screening service exclusive to all BLINK-ArtFest ticket holders, who can choose custom motifs from BLiNK-ArtFest roster of guest artists – and bring home their own personalised tote bag filled with special edition BLINK-ArtFest 2019 secret swag.
Own a piece of geek-culture art history, crafted by the same talents behind today's hottest comic book & entertainment titles.
Early Bird Tickets Now Available