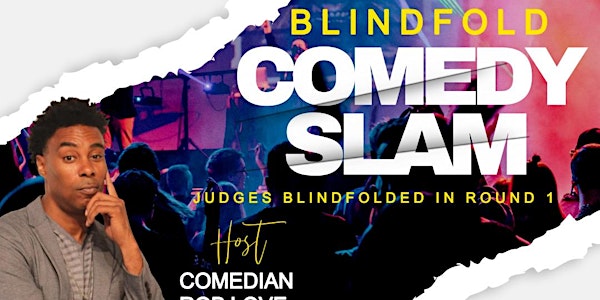 Blindfold Comedy Slam
Where comedy meets the big stage with a twist…
Date and time
Thursday, December 1, 2022 · 7 - 10pm CST
About this event
While the comedians are preparing to leave it all on the stage for cash prizes, the audience get to prepare in a different way. After you secure those tickets to the show, get your camouflage attire ready. That's our theme of the night. The guest with the best camo attire wins a prize. The three judges will be selecting the top 3 comedians of the night based on a point system and three elimination rounds. Keep in mind that the judges will be blindfolded for round 1 of the competition in an effort for them to score the comedians without seeing the comics presenting the jokes. That's the plot twist!
.
Doors: 6pm | Show: 7pm
.
If you are a comedian & want to slam, text #BCSlam to 901.503.7418. If you're interested in vendor options, text #BCVendor to the same number. Here are 3 ways to get tickets: Eventbrite, Cash App, or Zelle. Tickets are $15. No tickets sold at the door.
.
Eventbrite: https://blindfoldcomedyslam.eventbrite.com
.
Cash App: $WriteousSoul (include your name & #BCSlam in the notes)
.
Zelle: 901-503-7418
.
I'll receive a notification after you purchase & your name is automatically added to the paid guest list. Feel free to text your name to 901-370-7055 to stay connected to future events. We look forward to seeing you.
About the organizer
Writeous Soul is the Slam Master for the Memphis Poetry Slam Team.  She is a 13-time slam winner who turns pain into poetry. Currently, she is the 10th ranked lady poet in the world.  She works diligently to provide local and national artists with a platform in which to share their talent freely.