Description

First unveiled at the 2012 Time-Based Art Festival,
Ecotrust and Edible Portland are bringing back Blind-Tasting Bingo,
a game of sensory deprivation and heightened exploration, featuring six of Portland's brilliant women chefs.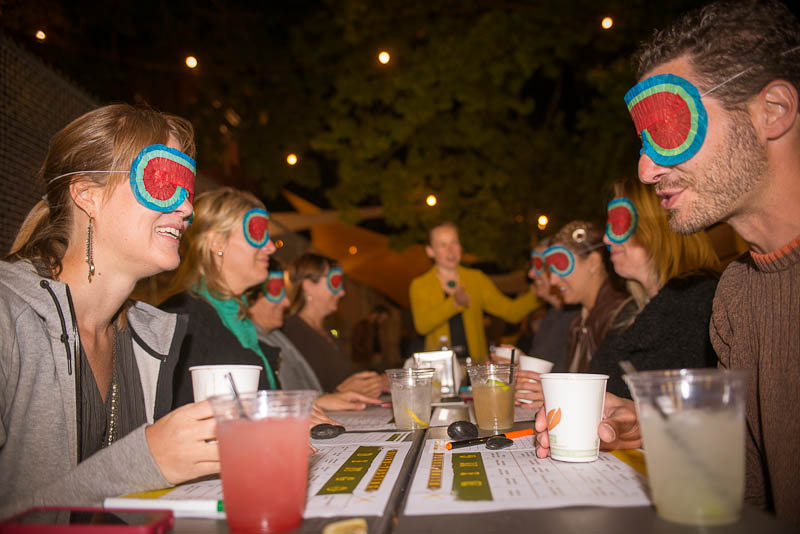 Photos: Shawn Linehan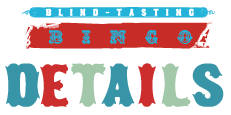 In the game of Blind-Tasting Bingo, a chef presents players with 15 distinct bites that players taste with their eyes covered, seeking to identify the items on a non-traditional bingo board that includes both correct and false options. A few lucky winners take home a bottle of local booze!
Stacey Givens is the magical combination of urban farmer and talented chef. Based in Northeast Portland's Cully Neighborhood, she and a squad of dedicated volunteers grow diverse vegetables on several urban lots. She sells her harvests to nearby restaurants, including Cocotte, Grain & Gristle,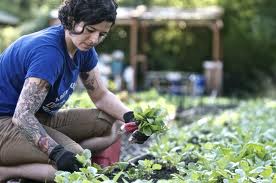 Lincoln Restaurant and Ned Ludd, in what she calls "chef-to-chef" produce service. She also uses her fresh produce in her own meals as chef at Raptor Ridge Winery and during brunches and suppers at the farm. Her inspiration to get her hands in the dirt sprouted when she was cooking at Rocket (now Noble Rot), which had the first rooftop garden of its kind in Portland. Stacey will host our only VEGETARIAN bingo game.

Photo Credit: Benjamin Brink | The Oregonian


Alongside the games, local beverage artisan Bull Run Distillery will be onsite to provide a cash bar featuring creative libations that complement Stacey's creations.
$40/per person
*advance reservations required, very limited seating
Unfotunately, special dietary requests will not be accomodated.
Press Inquiries:
Lola Milholland | Assistant Editor | Edible Portland
503.467.0795 | lmilholland@ecotrust.org
Information or Ticket Inquiries:
Jeanne Kubal | Event Sales & Marketing Manager | Ecotrust
503.467.0764 | jkubal@ecotrust.org