Description

First unveiled at the 2012 Time-Based Art Festival,
Ecotrust and Edible Portland are bringing back Blind-Tasting Bingo,
a game of sensory deprivation and heightened exploration, featuring six of Portland's brilliant women chefs.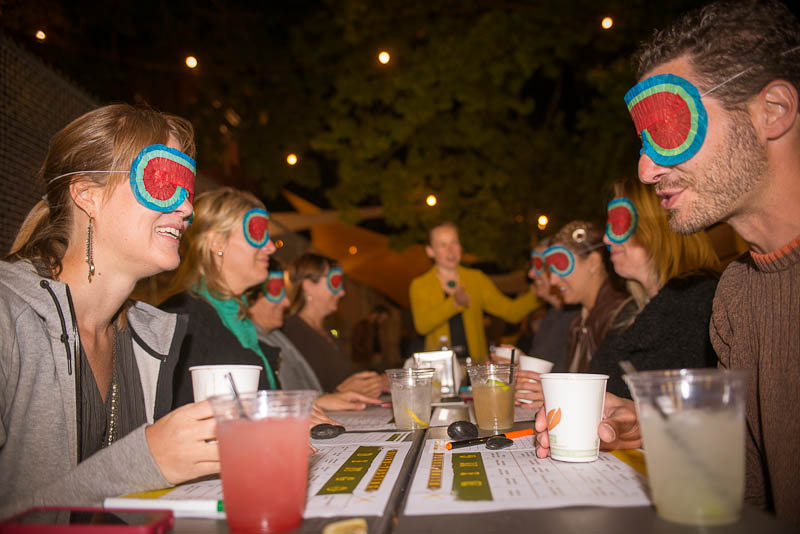 Photos: Shawn Linehan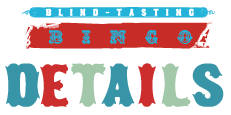 In the game of Blind-Tasting Bingo, a chef presents players with 15 distinct bites that players taste with their eyes covered, seeking to identify the items on a non-traditional bingo board that includes both correct and false options. A few lucky winners take home a bottle of local booze!

Naomi Pomeroy debuted Beast, her ballsy + haute, nose-to-tail restaurant, in 2009, where she and sous chef Miko Paredes prepare unforgettable six-course prix-fixe dinners, including a renowned charcuterie plate.
In the years befor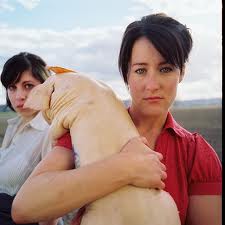 e, Pomeroy was one of the visionary chefs at the helm of transforming Portland dining culture, beginning with the affordable, groundbreaking prix-fide supper club Ripe, where many of Portland's current leading chefs began slicing and dicing. Born and raised in Oregon, Pomeroy has received many accolades, including honor as a James Beard Award finalist for Best Chef Northwest in 2012 and as Food and Wine Best New Chef in 2009. She has appeared on Top Chef Masters as a contestant and judge.
Photo Credit: Alicia Rose

Alongside the games, local beverage artisan New Deal Distillery will be onsite to provide a cash bar of creative libations that complement Naomi's creations.
$40/per person
*advance reservations required, very limited seating
Unfotunately, special dietary requests will not be accomodated.
Press Inquiries:
Lola Milholland | Assistant Editor | Edible Portland
503.467.0795 | lmilholland@ecotrust.org
Information or Ticket Inquiries:
Jeanne Kubal | Event Sales & Marketing Manager | Ecotrust
503.467.0764 | jkubal@ecotrust.org