Description

BLICK Brooklyn Flatbush cordially invites you to the Grand Opening celebration, running 11/15-11/18. With giveaways, live art and vendor product demonstrations, raffle prizes, and more, we're proud to introduce our newest art materials retail location!
Join BLICK Brooklyn Flatbush for a very special Kids and Families Day! On Sunday, 11/18, enjoy children's demonstrations, raffles, and prize wheel giveaways while exploring our newest store and the many children's and intermediate art materials we have to offer. All materials provided!
Schedule of events:
12-2pm - "Pieces for Peace" demo by CITYarts instructors Jennifer Vasquez
12-3pm - Facepainting with Melinda's Children's Parties and Snazaroo
2-4pm - Art-history inspired demo led by ProjectArt instructor and regional artist Ciara Ruddock
4-6pm - Kids Paint Pouring workshop led by Blick Staff
Come for one, come for all! Stay as long as you like. Free tickets, but limited seating and availability. First come, first served. Sign up at the link above.
ABOUT THE INSTRUCTORS:
Jennifer Vasquez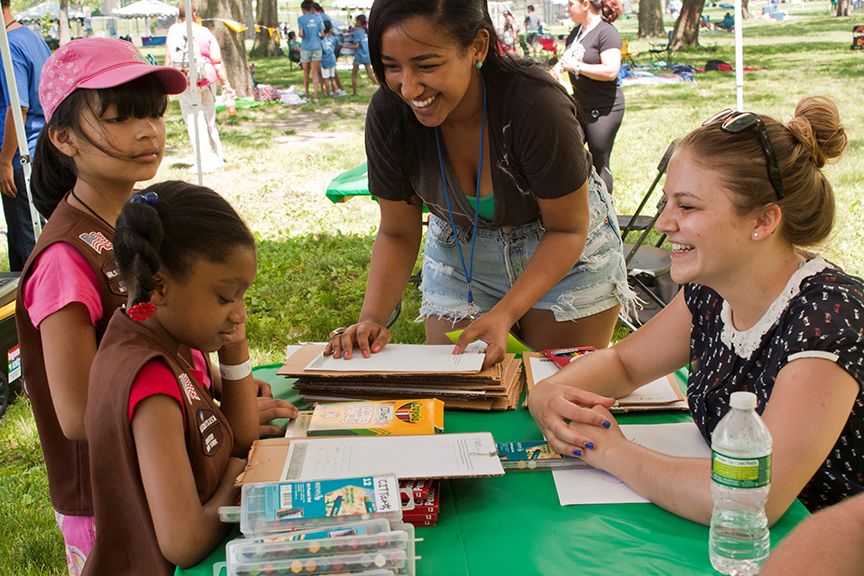 Jennifer Vazquez was born in 1990 and is a contemporary artist currently living and working in Jersey City, NJ. Her last series explores the process of healing and mending through the use of found photos and oil paints. In addition to her conceptual work, Vazquez has been commissioned to create multiple portraits and still-life oil paintings. She is currently working on a new series investigating themes of faith and religion. Vazquez received her BFA in Painting/Drawing from New Jersey City University (NJCU) in 2013.
Ciara Ruddock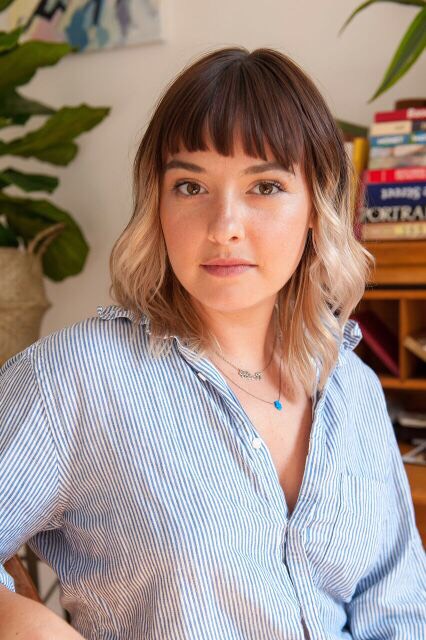 Ciara Ruddock, MFA is a Brooklyn-based visual artist originally from Oakland, California. Ciara's work as an oil painter is influenced by her fascination of organic movement and color. Ciara received her MFA from The Marchutz School in France with a focus in Plein Air and observational painting, which has led to a deep interest in portraiture and figurative abstraction. Aside from her personal work she is also interested in inclusion and accessibility in the arts and education - both in the United States and Internationally. Ciara also works with Marquis Studios and The Children's Museum of the Arts as a teaching artist.
About CITYarts:

Educate. Empower. Transform.
CITYarts engages youth with professional artists in the creation of public art, including murals and mosaic. Through this creative process, CITYarts empowers, educates, and connects youth and children locally and around the world to become active participants in realizing their potential and transforming communities.
Read more at www.cityarts.org
About ProjectArt:

ProjectArt transforms the nation's public libraries into vital cultural hubs by offering youth year-round visual art classes and providing studio spaces for emerging visual artists. Founded by Adarsh Alphons in Harlem in 2011, the program is now in 6 major cities, reaching dozens of libraries and hundreds of students each semester.
Read more at https://projectart.org/