About this Event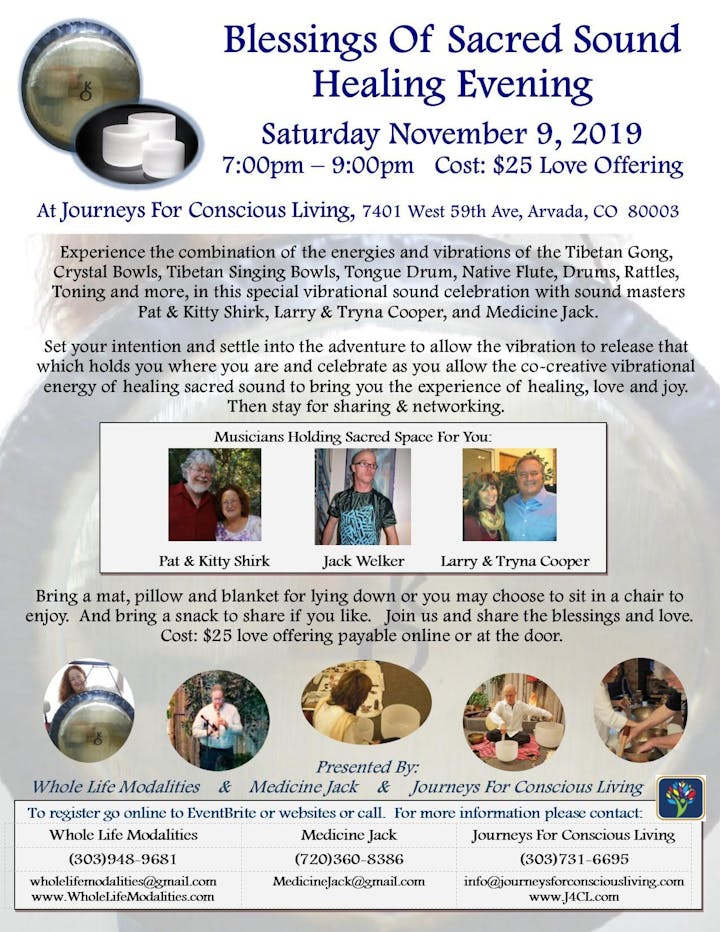 Experience the combination of the energies and vibrations of the Tibetan Gong,
Crystal Bowls, Tibetan Singing Bowls, Tongue Drum, Native Flute, Drums, Rattles,
Toning and more, in this special vibrational sound celebration with sound masters
Pat & Kitty Shirk, Larry & Tryna Cooper, and Medicine Jack.
Set your intention and settle into the adventure to allow the vibration to release that which holds you where you are and celebrate as you allow the co-creative vibrational energy of healing sacred sound to bring you the experience of healing, love and joy. Then stay for sharing & networking.
Bring a mat, pillow and blanket for lying down or you may choose to sit in a chair to
enjoy. And bring a snack to share if you like. Join us and share the blessings and love.
Cost: $25 love offering payable online or at the door.