Blessing of the Animals & Piano Jazz Mass on the Feast of St. Francis of As...
Event Information
Refund Policy
Refunds up to 1 day before event
Description
Have your pet blessed at our annual Blessing of the Animals celebration on the Feast of St. Francis. You can bring your pet - or a picture of your pet - to us and we will bless them and give you a certificate of blessing. If you have lost a pet, we will bless your memory of them.
We ask that pets be on a leash or in a carrying case. We'll have special treats for dogs and cats who join us. You and your pet are welcome to stay for our special service remembering St. Francis, the patron saint of San Francisco. Like any good San Franciscan, Francis knew how to employ a flamboyant flourish to make a point.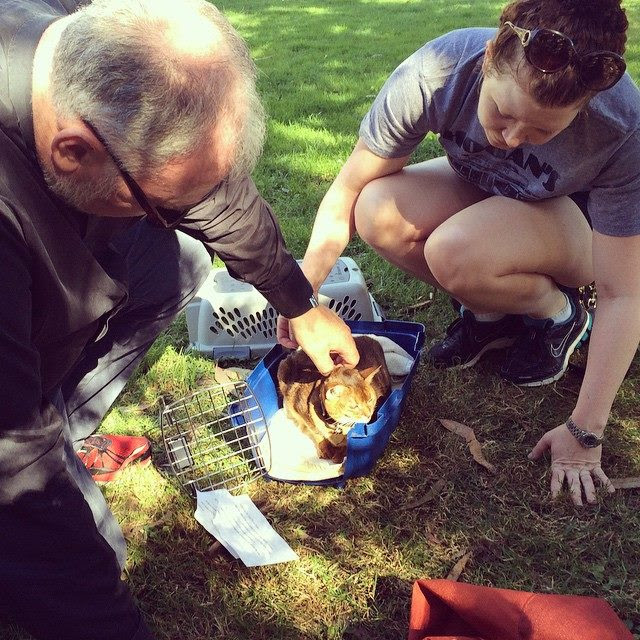 (Above - Blessing of the Animals on the Panhandle Park)
In 1182, he was born to a wealthy cloth merchant. His early years were frivolous, but an experience of sickness and another of military service were instrumental in leading him to reflect on the purpose of life. One day, in the church of San Damiano, Francis seemed to hear Christ saying to him, "Francis, repair my falling house."
Francis took the words literally, and sold a bale of silk from his father's warehouse to pay for repairs to the church of San Damiano. His Dad blew his stack, leading to a public confrontation during which his father disinherited and disowned him. Not to be outdone, Francis renounced his father's wealth - supposedly handing his father his purse, and his expensive clothes before walking away naked. The church of San Damiano was rebuilt, giving hope to us that our congregation will be rebuilt into a neighborhood center of spiritual growth and healing.

Date and Time
Location
Refund Policy
Refunds up to 1 day before event