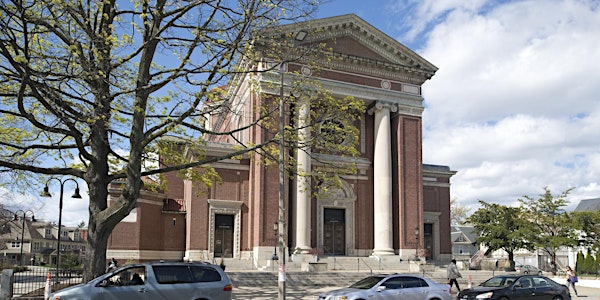 Blessed Sacrament Church Community Meeting - Reunión Comunitaria
¡Acompáñenos! Join Pennrose and Hyde Square Task Force in person for an update on the plans for the Blessed Sacrament Church.
When and where
Location
Hyde Square Task Force 30 Sunnyside Street Boston, MA 02130
About this event
Acompañe a Pennrose y Hyde Square Task Force en persona para escuchar una actualización sobre los planes de preservación y remodelación de la Iglesia del Santisimo Sacramento como vivienda asequible y espacio comunitario. La reunión será en inglés con traducción al español y se proporcionarán refrescos. Si tiene alguna pregunta comuníquese con Rebecca Schofield, rschofield@pennrose.com.
Join Pennrose and Hyde Square Task Force an update in person on the plans for preservation and redevelopment of the Blessed Sacrament Church as affordable housing and community space. The meeting will be in English with Spanish translation, and refreshments will be provided. Please reach out to Rebecca Schofield at rschofield@pennrose.com with any questions.