Actions and Detail Panel
Blending with Spirit: A Soul to Soul Retreat in Spirit Communication
Fri, Jan 27, 2017, 7:00 PM – Sun, Jan 29, 2017, 5:00 PM PST
Description
Blending with Spirit: A Soul to Soul Retreat in Spirit Communication
An in-depth weekend workshop in spirit communication. Open to all levels.
Professional Mediums Alyson Gannon & AJ Barrera have created this workshop to help you deepen your connection to the Spirit World. Whether you are beginning your spiritual journey or a working professional medium, this workshop caters to your current development and understanding of the Spirit World and will help you further expand your awareness of and communication with the Other Side.
​Blending with the Spirit World requires participants to surrender, to push aside their own thoughts and beliefs and allow Spirit's presence and communication to flow freely. Blending can produce a feeling of "overlay" with those in Spirit, where their body- arms, legs, chest, head, blend with your own, melding together to feel as One. You may literally feel your loved one so close, that it produces a deep visceral affect, melting away limiting belief systems of the human mind regarding our afterlife reality. With Spirit, there is no difference between here and there. We are all one, all together, those with physical bodies and those without.
​For practicing Mediums, blending supports the "surrendering" a medium goes through to get out of Spirit's way. Surrendering signals to the Spirit World that you are an open and clear channel, respectful of the naturalness of the communication. Spirit will choose the Medium who can bring them through most clearly. Through novel techniques and practice exercises, you will deepen your ability to blend with Spirit, which will allow you to receive greater evidence about the spirit person, as well as receive their wisdom and intended messages.
​This retreat is infused with helpful tools and practical exercises that will deepen your connection and communication. We will also work with expanding your Intuitive Senses (The Clairs), to perceive and receive information. And as always, our retreats foster camaraderie, the joy of meeting new friends and seeing old ones. As well as the opportunity to unfold your gifts and abilities through fun group and partner exercises, all within a heart centered environment, optimal for learning, growth and healing.
===========================
SCHEDULE & FEES
Pre-workshop: Friday, Jan. 27th 7-9pm An Evening of Spirit Messages (Audience Readings with Mediums AJ Barrera & Alyson Gannon) $35
Workshop: Saturday 1/28- Sunday 1/29 9am-5pm daily. Saturday evening we will gather for a Night of Spirit Manifestation (EVPs, Orbs & S'Mores).
Workshop Rate: $295
* Please note, there is an Eventbrite processing fee added to the workshop cost
Cancellation Policy: The workshop fee is non-refundable.
===========================
ABOUT YOUR TEACHERS
Medium Alyson Gannon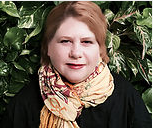 Alyson Gannon is an accomplished Medium, psychic investigator and teacher. Her formal education is in business and she has a law degree from Duke University. Alyson is the Founder of Psychic Portland, Signs of Hope, and Spirit Camp, an annual Retreat in Spirit Communication.
Alyson helps people connect with their departed loved ones through private readings and workshops, which she conducts throughout the Pacific Northwest and California. She has also taught metaphysical classes for Intuitive Ashland and Southern Oregon University's OLLI program. Alyson has served as an official medium for the Afterlife Awareness Conference. Her evidential mediumship has been rigorously and scientifically tested.
Alyson mantains a private practice in Southern California. She believes that everyone has the ability to connect with Spirit and brings her passion to teach and her compassion to share, helping others develop their own connection to the Spirit World.
Medium AJ Barrera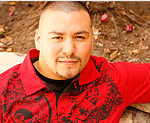 Los Angeles Psychic Medium & Intuitive Counselor A.J. Barrera™ has steadily risen to become one of the most accredited & leading Psychic Mediums in the industry today. Many of his recent media appearances include, The Grace Helbig Show on E!, Life with La Toya (OWN), The Ricki Lake Show, The Today Show, Access Hollywood, E! News, CBS News, KCAL News, Fox News, CNN Espanol, and many more.
​A.J. Barrera is also included in, "100 Top Psychics & Astrologers In America" (2014), where it includes some of most respected intuitves around the world, listing A.J. as fifth in book.
​A.J. Barrera has mastered the ability to deliver direct communication for loved ones that are "here in spirit" but on "the other side", with breathtaking accuracy. He continues to gain admirers for his specifically skilled approach in translating his own unique frame of references channeled to him through spirit to help validate information such as dates, names, certain events, etc.
Psychic Medium & Intuitive Counselor A.J. Barrera™ is highly respected for his ability to help others understand death, cope with grief, realize their life goals, give them a new perspective in life, and ultimately gives them the closure needed to be able to let and release lifelong mental and physical blockages.
​A.J. Barrera has connected countless families from all around the world and has become largely sought after in the entertainment industry; doing readings for well-known musicians, singers, actors and actresses. Due to his amazing credibility and reputation, the media coined him as "The Medium to the Rock Stars" and "Celebrity Psychic Medium".
Watch AJ on Life with LaToya: MEDIUM AJ BARRERA
==========================================================
Location & Hotel Accommodation
The Hyatt House 201 Fifth Avenue North, Seattle, Washington, USA, 98109
Alternate Accommodations: The Best Western Executive Inn (walking distance to the Hyatt House and they have very good room rates).