Description

Bleeding Control Basic (B-Con)
Motivated by the 2012 tragedy in Sandy Hook, the federal government and the medical community are committed to improving survivability from life-theatening bleeding. Severe bleeding which, if left unattended, can result in shock and/or death before the arrival of first responders. Just as bystander CPR/AED usage is encouraged, training civilian bystanders the skills and basic tools to stop uncontrolled bleeding in an emergency situation, can save lives!
Civilians need basic training in Bleeding Control principles so they are able to provide immediate, frontline aid until first responders are able to take over care of an injured person. Due to many situations, there may be a delay between the time of injury and the time a first responder is on the scene.
The American College of Surgeons Committee on Trauma is leading the effort to save lives by teaching the civilian population to provide vital initial response to stop uncontrolled bleeding in emergency situations. This will be accomplished by the development of a comprehensive and sustainable bleeding control education and information program targeted to civilians that will inform, educate and empower the 300+million citizens of the United States.
Partnered with Stony Brook Trauma Center and the Setauket Fire District, the Three Village School District has trained a large portion of faculty and staff thus far. They have also committed to training as many as possible over the next couple of years. They are now offeirng the very same training to YOU in the event you need to stop life-threatening bleeding in the home or workplace.
Note: There is a hands-on component to this course using simulated blood. Gowns and gloves are issued.
WARNING: The B-Con class contains just a few graphic images in order to convey the nature of the wounds to be treated. Participants are warned prior to showing the images.
---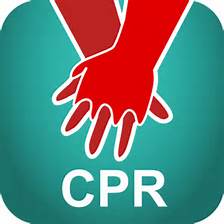 Hands-Only CPR
Over 350,000 people die each year from Sudden Cardiac Arrest (SCA) in the United States. The priority for victims of SCA is performance of bystander CPR and defibrillation with an Automated External Defibrillator (AED). Based on dozens of scientific studies, Hands-Only CPR can Double orTriple the rate of survival from Sudden Cardiac Arrest, when administered by a bystander at the moment of collapse! This program will provide you with a simple skill set that could save the life of a student, colleague, friend, or family member!
Note: This is not a certification course.