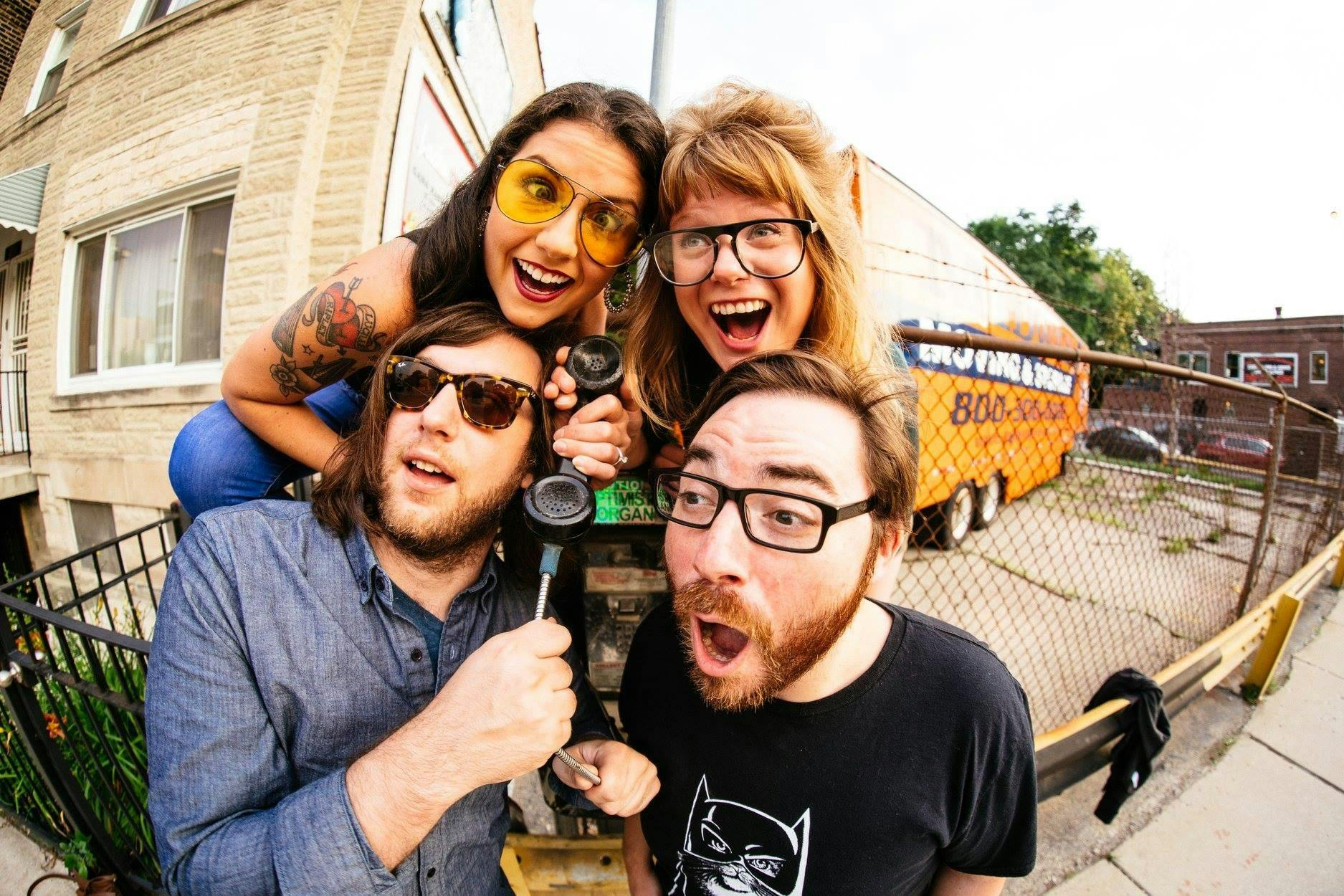 About this Event
$5 // 21+
BLEACH PARTY (Record Release)
----------------
If you're looking for the perfect accompaniment to a classic Scooby Doo haunted luau scene, please, look no further. BLEACH PARTY's dream may be to play in a cartoon, but nothing about their performance is to be taken comically. The energetic group clashes surf and punk rock in the most personable way—heavy but not abrasive, energetic but not overkill, confident but not hardcore. Their ferocious live performance makes it impossible to stay still, their infectious riffs and lyricism make the unknown comfortable and desirable, something you not only want but need to dance to. 
Local five-piece PEACH FUZZ has been stirring shit up around town, serving that good ol' Rock & Roll with two capital Rs. The kids are going nutty for their organ-drenched tunes that are catchier-than-the-plague and they've got some fresh cuts that are ripe for you to sink your teeth into tonight.
The garage rock riffs of CHICKEN HAPPEN have a propulsive energy that make it impossible to stand still. While their lyrics can be as clever and funny as their name, CHICKEN PARTY last release, Let's Be Real, contains some emotionally raw and relatable writing. When paired with frontwoman Lilly Choi's passionate delivery, those lyrics can pack quite the emotional punch, so be warned: you might laugh, you might cry, but chances are, you'll be dancing along either way.