Description
Join us for a Girl Geek Dinner on Tuesday, Oct. 24th in San Francisco's Tank18 Wine Bar from 6pm to 8:30pm! Mix & mingle over appetizers & cocktails, & hear girl geeks speak about engineering, design, product, sales & more! We welcome all genders & ages at this event.
SPEAKERS:

• KAREN ROSE, BuildingConnected Software Engineer - "Turning Opinion Into Influence"

• JENNY JI, BuildingConnected Head of Design - "Some Say 'Boring', I Say 'Opportunity'"

• CHELSEA HODGE, BuildingConnected Product Manager - "Follow Our Path: The Secret to Making Incredible Software for the Workplace"

• CHLOE PAK, BuildingConnected Account Executive - "Sales + Product: How We Build Better Together"

Check out speaker bios & talk topics here!
AGENDA:
6:00pm – 7:00pm – Check-In, Networking, Food & Drinks!
7:00pm – 8:00pm – Talks by BuildingConnected Girl Geeks
8:00pm – 8:30pm – More Networking!

ABOUT TANK18: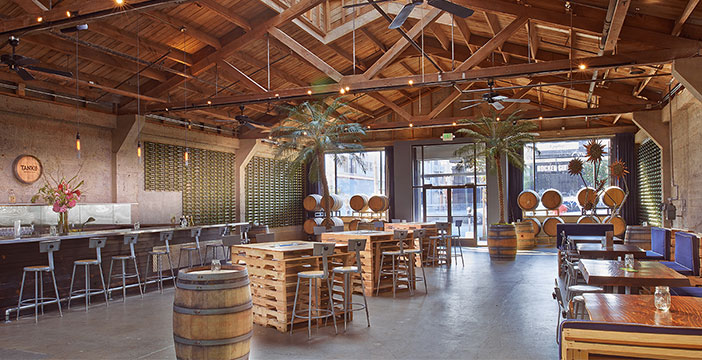 ABOUT BUILDINGCONNECTED:
Come hear BuildingConnected girl geeks talk about how we design modern, user-friendly products for companies big and small as well as the challenges involved with breaking into an industry that's traditionally been underserved by tech!
BuildingConnected is a fast-growing startup that's making a huge impact on the $10 trillion construction industry. Known as the Salesforce and LinkedIn of commercial construction, BuildingConnected offers a CRM and professional network to help companies grow and manage their businesses. From the new Warriors stadium to local schools and hospitals, BuildingConnected software plays a pivotal role in over 45,000 building projects throughout the US and Canada.
DISCLAIMER:
We may take photographs and/or video activities at the Girl Geek Dinner event for many purposes. By attending the Girl Geek Dinner, you consent to your image and recorded content being used in all marketing collateral and communications.