About this Event
Six of the world's best teams will be battling it out live on the amazing BLAST stage in Ginásio do Ibirapuera.
The arena will be filled with thousands of Brazilian fans and millions will watch online and on TV all over the world.
THE BIGGEST COUNTER-STRIKE TOURNAMENT IN BRAZIL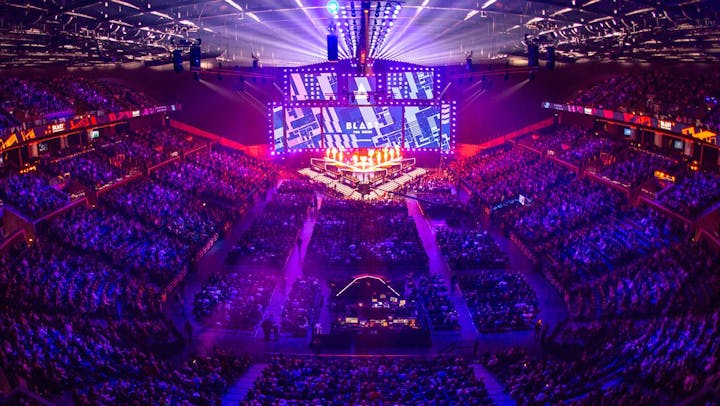 The legendary Brazilian lineup from MIBR will be playing in front of 6,000 roaring fans, cheering them on to win on home soil. Can they do it or will Astralis, who have dominated the world of Counter-Strike throughout 2018 get in their way?
THE TEAMS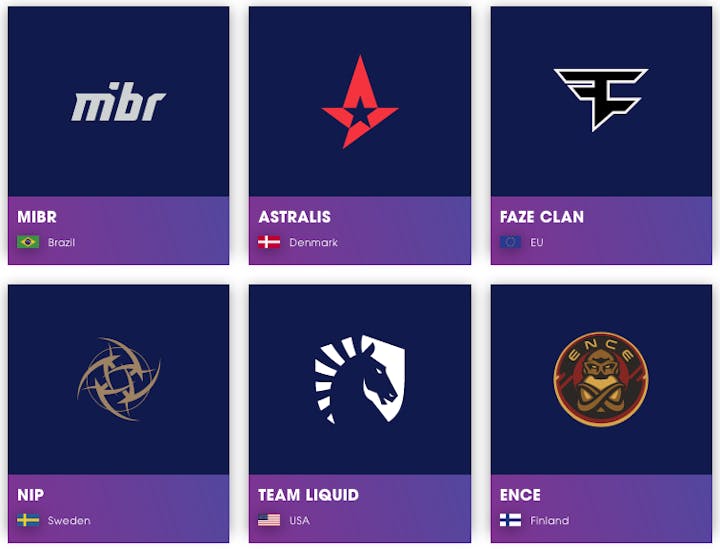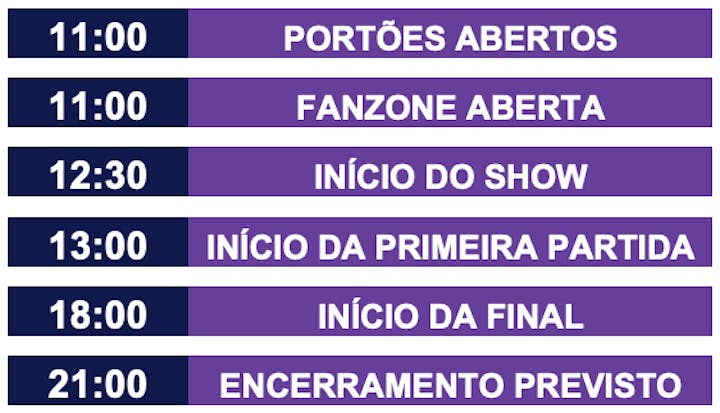 EVENT DETAILS
Classificação Etária:
16+
Menores de 16 anos só terão sua entrada permitida caso acompanhados pelos pais ou responsável legal devidamente autorizado pelos pais do menor.
Acesso ao Evento:
Todos os visitantes deverão apresentar INGRESSO IMPRESSO e um documento oficial com foto e data de nascimento para acessar o Evento.
Durante sua permanência nas dependências do Evento, a organização se reserva o direito de exigir a apresentação de seu INGRESSO IMPRESSO sempre que necessário.
Meia-Entrada:
Em conformidade com a legislação vigente, é obrigatória a apresentação de documento que comprove o direito ao benefício no acesso ao evento. Confira a listagem com documentos aceitos para cada categoria de beneficiário,
disponível em bit.ly/blast-sp-meia-entrada.
Itens não permitidos:
Para sua segurança, alguns objetos não serão permitidos nas dependências do evento. Confira a listagem completa,
disponível em bit.ly/blast-sp-nao-permitidos.
Termos e Condições:
Ao adquirir seu ingresso, você concorda com as Normas e Procedimentos do Evento,
disponíveis em bit.ly/blast-sp-termos-e-condicoes.
Informações:
Para mais informações sobre os tipos de ingresso e outros detalhes,
visite blastproseries.com/saopaulo/tickets/
Atenção:
Não faça cópias ou divulgue fotos de seu ingresso nas redes sociais. Apenas o primeiro ingresso que for apresentado na entrada ao evento e validado por nossos leitores concederá o acesso a seu portador.
Os visitantes com cópias subsequentes serão impedidos de acessar o evento. Cada ingresso válido concede acesso a somente uma pessoa.
A organização do evento não se responsabiliza por ingressos comprados fora do canal oficial.