Learn about the important changes and documentation needed when filing for the next round of PPP.
About this Event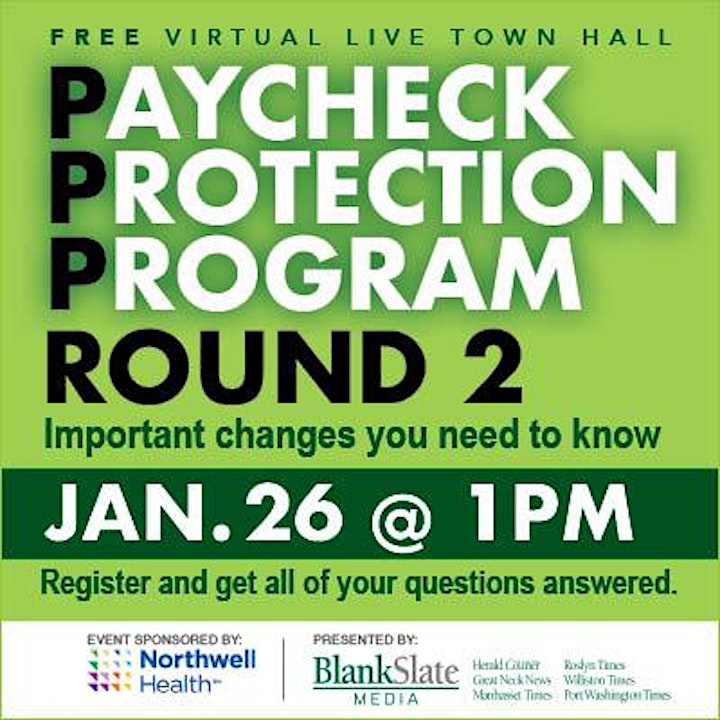 Learn about the new round of the Paycheck Protection Program (PPP):
* What are the Program's rules, requirements and eligibility?
* What is the difference between 1st draw loans & 2nd draw loans?
* What documentation and information is needed to apply?
https://us02web.zoom.us/j/87373608431
Neil Seiden, President, Asset Management Solutions, LLC, will be answering these and other questions posed by Blank Slate Media publisher Steve Blank.
You can also submit your questions throughout the live broadcast.