An expert panel and launch of a free crisis comm teaching resource – in celebration of public relations pioneer, the late Michael Bland
About this event
The public relations industry is coming together to celebrate the life and legacy of crisis communications pioneer, the late Michael Bland, on the anniversary of his passing, with an online Memorial Lecture, and the launch of a free, new learning resource: "Bland's Law", revealing how in every crisis there is an opportunity.
Attendance free. Donations for Parkinson's UK welcome.
Event hosted on Zoom – see Online Event Page for details after you have registered.
Speaking at the Memorial Lecture are Michael's son, Ben Bland, a digital marketing specialist along with leading crisis communications experts, Amanda Coleman and Padraig McKeon.
The event is supported by the Public Relations and Communication Association.
The free resource for educators, trainers, academics and practitioners, features contributions from ten of the world's leading crisis PR experts along with Michael's own case study exercises that celebrate Bland's Law - how in any crisis there is an opportunity, and "Bland's Law Once Removed", how someone else's crisis may be an opportunity for you.
Discover mini real life crisis scenarios, see how your response to each would score, and learn how the scenarios were handled. Memorable examples include a case study of a video games company wanting to do a publicity stunt of a Zombie invasion during the funeral procession of Princess Diana.
Copies of the free Bland's Law learning Resource can be obtained from the project's LinkedIn page at linkedin.com/company/bland-s-law where each month additional learning materials and expert interviews will be featured.
Leading crisis communications expert contributors include:
Tony Jacques (Australia)
Padraig McKeon (Ireland)
Kjell Brataas (Norway)
Mark Borkowski (United Kingdom)
Amanda Coleman
Louise Douglas
Kate Hartley
Jonathan Hemus
Sheena Thomson
Helio Fred Garcia (United States)
The project is supporting the work of Parkinson's UK, where Michael was a patron.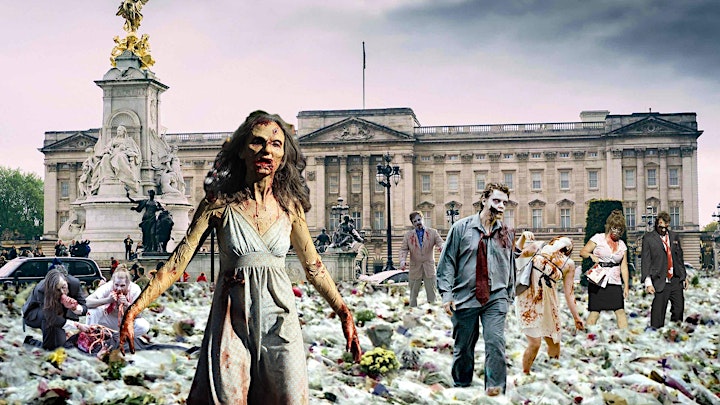 A Zombie flashmob at Princess Diana's funeral to promote a video game – does that sound like a good or bad PR campaign in response to a crisis? Join us to discuss this and other other real-life examples.
Organiser of Bland's Law Memorial Lecture