Join us for a virtual tutored-tasting that will pair Blake's Hard Cider and Cabot Cheese—all shipped to your home! Must be 21+ to register.
About this Event
THE EVENT IS SOLD OUT!
Blake's Hard Cider Co. is an independent, family owned Michigan craft cidery offering an adventurous exploration of all things cider.
In this virtual tutored-tasting, participants will have the opportunity to take part in an educational and entertaining online discussion pairing four Blake's Hard Ciders with four Cabot Creamery cheeses. Jennifer Wawrzyniak, Regional Sales Manager of Blake's Hard Cider, will walk participants through the pairing discussing the style and qualities of each cider to create a unique tasting experience. Serves up to four people from a single location/log-in.
BONUS: in addition to the four ciders selected for this virtual seminar, participants will also receive an additional seasonal cider from Blake's.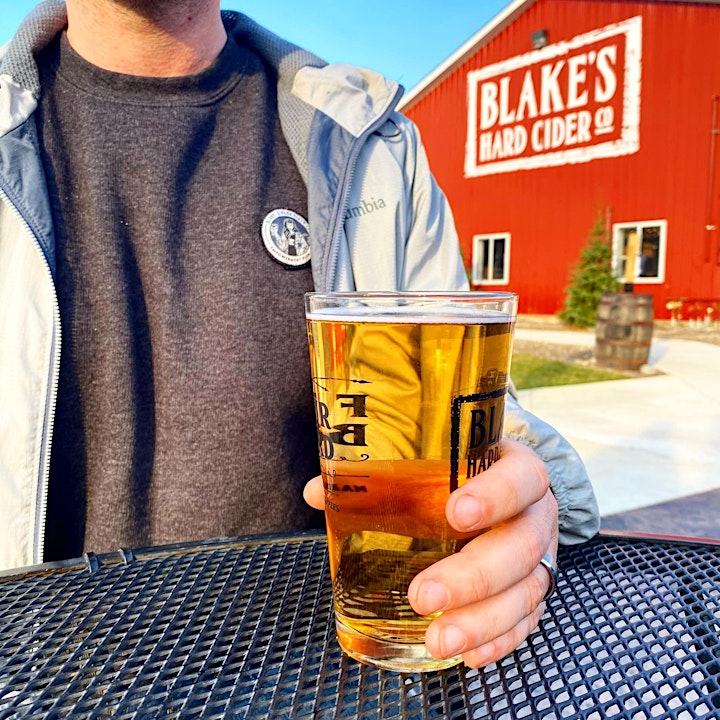 The Blake's Hard Cider varieties that will be paired in this tasting are:
Triple Jam: the perfect balance of ripe sweetness bursting with strawberries, blackberries, and raspberries.
El Chavo: a sweet, heated blend of habanero pepper, mango and apples.
Saint Chéri: bourbon barrel aged cherry cider.
Flannel Mouth: a classic cider, made with a wide array of late season table and dessert apples.
BONUS: Berry Cranders: This limited seasonal offering is the perfect balance of bold & tart cranberries complemented by a hint of ginger.
The Cabot Creamery cheeses that will accompany the ciders include the following 8 oz. bricks: Vermont Sharp Cheddar, New York Extra Sharp Cheddar, Vermont Seriously Sharp Cheddar, and Pepper Jack.
Each ticket ($49) is designed to be enjoyed by up to four participants, and contains:
(4) 12oz cans of cider - four different styles, one can of each
(1) BONUS seasonal cider 12 oz. can
(4) 8oz bricks of each cheese
Access to the 1-hour virtual tutored tasting conducted via video conference
Direct shipping to the purchaser's home.
Tickets are limited. If maximum capacity is reached prior to cut-off date (1/4/21), no additional reservations will be available. Buy now to guarantee delivery and participation.
Shipping limited to physical mailing addresses only (no PO boxes). Ticket purchaser must be 21+ to show ID and sign for the package of cider. Please refer to the FAQs for additional information.
This tasting event is presented by Starfish Junction and sponsored by Blake's Hard Cider Co. and Cabot Creamery. Participants must be 21+.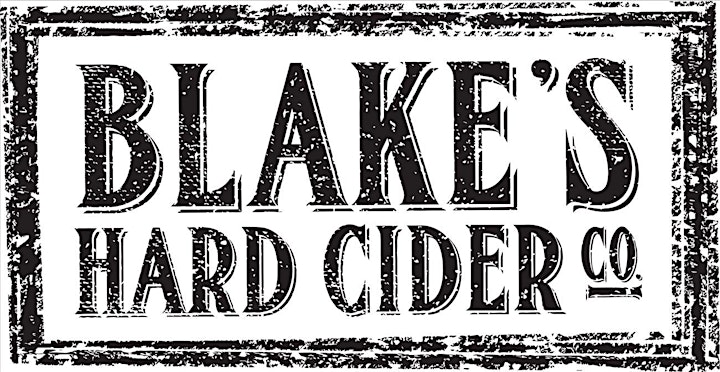 ABOUT THE PRESENTER & BLAKE'S HARD CIDER:
Jennifer Wawrzyniak is the Regional Sales Manager at Blake's Hard Cider.
Blake's Hard Cider Co. is an independent, family owned Michigan craft cidery offering an adventurous exploration of all things cider. By growing, pressing and fermenting their own apples on their farm they're able to proudly and consistently introduce a truly authentic and uncompromised craft hard cider experience.
GENERATIONS OF TRADITION IN EACH DROP
With a desire to explore farming, in 1946 Gerald and Lovey Blake moved their family of 13 kids out of the suburbs and on to a hundred-acre plot of land in Armada, MI with a 3-bedroom farmhouse.
Twin brothers, Pete and Paul Blake, returned after graduating from Michigan State with an interest in growing what their family had built over the years, adding more diverse experiences for visitors.
Years later, Paul's son, Andrew Blake, who had grown up working on the farm with his family, returned to Armada with a desire to explore hard cider. With his family's blessing and support, Andrew founded Blake's Hard Cider in 2013. They make fresh, handcrafted hard cider produced from apples grown in their our own backyard.

FAQ:
• What is included in the ticket price? Each ticket is designed to be enjoyed by up to four people and includes the cider, the cheese, access to the online event via video conference, and direct shipping to a single address.
• How will the cider and cheese get to me? The cider will be shipped from VinoShipper to the mailing address provided. Cider delivery must be signed for by someone 21+ with valid photo ID. The cheese will be shipped from Cabot Creamery via FedEx to the mailing address provided.
• Who can participate? Adults 21+ may purchase tickets to this special event.
• Do I need to be home to receive the cider? Yes. Since the cider contains alcohol, the package must be received by someone who can show their ID and sign that they are 21+. Packages will not be left at your door. Please make sure to provide a mailing address where someone over 21 will be home to receive the package; otherwise your package may be delayed or you may incur re-delivery fees. Neither Starfish Junction nor its sponsors/partners are responsible for delayed delivery.
• When will I receive my cider and cheese? We will close ticket sales on January 4, 2021 at 5:00pm EST (or when maximum seminar capacity is reached) to ensure delivery to you on time. Your shipment of cider and cheese will arrive separately.
• How will you ensure the cider and cheese get to me in time? Shipping times vary. We are cutting off ticket sales with ample time to ensure each ticket purchaser receives their cider and cheese shipments before the online event.
• What if I get the cider/cheese early? Please be sure to refrigerate the cheese and cider upon delivery.
• I can't make the online event. Can I still purchase a ticket for the cider and cheese? Yes. If you can no longer attend the online event or simply are not interested in doing so, you can still purchase a ticket to receive the cider and cheese shipped directly to the mailing address provided. Please note that all sales are final and there are no discounts, refunds or exchanges should you not join the online event portion.
• How many people can participate with a single ticket purchase? While this seminar's cider and cheese package serves up to four people, each ticket provides log-in access to one individual buyer and shipping to one physical address. All participants must be together to participate in the seminar and enjoy the cider and cheese.
• How do I join the online event? Prior to the online event taking place, you will receive a number of emails reminding you of the date and time. Within these emails will also be a link to the Online Event Page which has the video conferencing link to join.
• Can I ask questions during the online event? Yes! We encourage you to ask questions but please do so using the chat feature. This will ensure we avoid people talking over each other and all questions can be answered. The chat feature is typically located in the upper righthand corner of Google Meet.
• How will you ensure the online event is a safe environment? The video conference should be attended by those who are 21+ only. We ask that all participants be polite and courteous. Starfish Junction and its sponsors/partners reserve the right to remove any participant from the video conference who is disruptive or behaving inappropriately with no opportunity for refund.
• Do I need to download special software or an app to participate in the video conference? The online portion of the tasting will be conducted via the video conferencing platform, Google Meet. You should be able to click the link provided and access the video conference in any web browser from a desktop computer or laptop. However, you will need to give permission to the browser to use your camera and microphone. If you would like to access the video conference on a smart device (smartphone, tablet, etc.) you will need to download the Google Meet app to the device that you are using to access it. Note, in rare cases you may need to update your browser or computer. Be sure to test your accessibility a day or two before the online event.
• Can I take part in the online event by phone only? Yes, a call-in phone number will be provided so you can attend via phone and participate with audio only.
• What happens if I lose internet connection during the online event? If you lose internet connection and leave the video conference, simply click the link again to re-join. If the host loses internet connection, they will exit and rejoin. Please be patient.
• Can you help me with my technical difficulties accessing the video conference? Yes, please email help@starfishjunction.com. It is important for you to try accessing the video conference before the day of the online event so we can fully assist you.
• Do I need anything besides the cider, cheese and a computer to participate? The cider will be shipped in cans for easy consumption. You may also wish to have on hand:
o small glasses for cider tasting, four per participant
o cutting board and knife to slice the cheese
o plate and napkins
o water for palate cleansing between tastings
o fruit/crackers (optional)
Date and Time
Location
Refund Policy