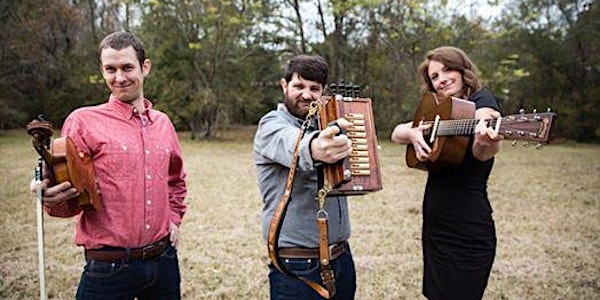 Blake Miller and the Old-Fashioned Aces CD Release at The Whirlybird
Event Information
Location
None
The Whirlybird - SWLA - Location & directions upon ticketing
Description
---
Y'all it is Festivals Acadiens et Creole time! Here's what Blake and the Old Fashion Aces say, "We finally got AJ to come to Louisiana so we could throw a big bash celebrating the release of our debut album! Come join us the Wednesday before Festivals Acadiens to get the party started!" And, you bet! You can join them to kick it off on the right dancing feet.
Blake Miller & the Old Fashioned Aces are breathing new life into an old sound. It's traditional Cajun music in a traditional setting, but more than that, it's a powerhouse trio having fun. Whether they appear as an acoustic trio or a full electric band, finer musicians playing Cajun music cannot be found. In a world where it seems everyone is continually stretching the boundaries of Louisiana French music, the Aces nest comfortably inside the well worn tracks of Cajun Music. From old fiddle tunes, to classic dance floor packers, to bilingual country classics, their music is comfort food for the Cajun music fan.
AND!! Bruneaux Miller will be cooking! Come get you some wonderful.... If you don't know what that means - Bruneaux Miller or come get you some - it is about time you found out.
So, Y'all, get ready to strap it on, Wednesday night, October 10th. 7 PM
Oh yes - never been to the Whirlybird? Purchase your ticket here on Eventbrite and email Jim at thewhirlybird@gmail.com and he will send you the secret directions to South Louisiana's premiere underground honky tonk. Shhh....
PS - The Whirlybid is Air Conditioned
---
Date and time
Location
None
The Whirlybird - SWLA - Location & directions upon ticketing