Blair Robertson Psychic Medium Live Green Valley: An Evening Of Spirit!

Monday, July 29, 2013 at 7:00 PM (MST)
Event Details
"I went to The Long Island Medium event just a few weeks before and I enjoyed seeing Blair just as much if not more." Kristen O., Maricopa, AZ
LIVE! IN PERSON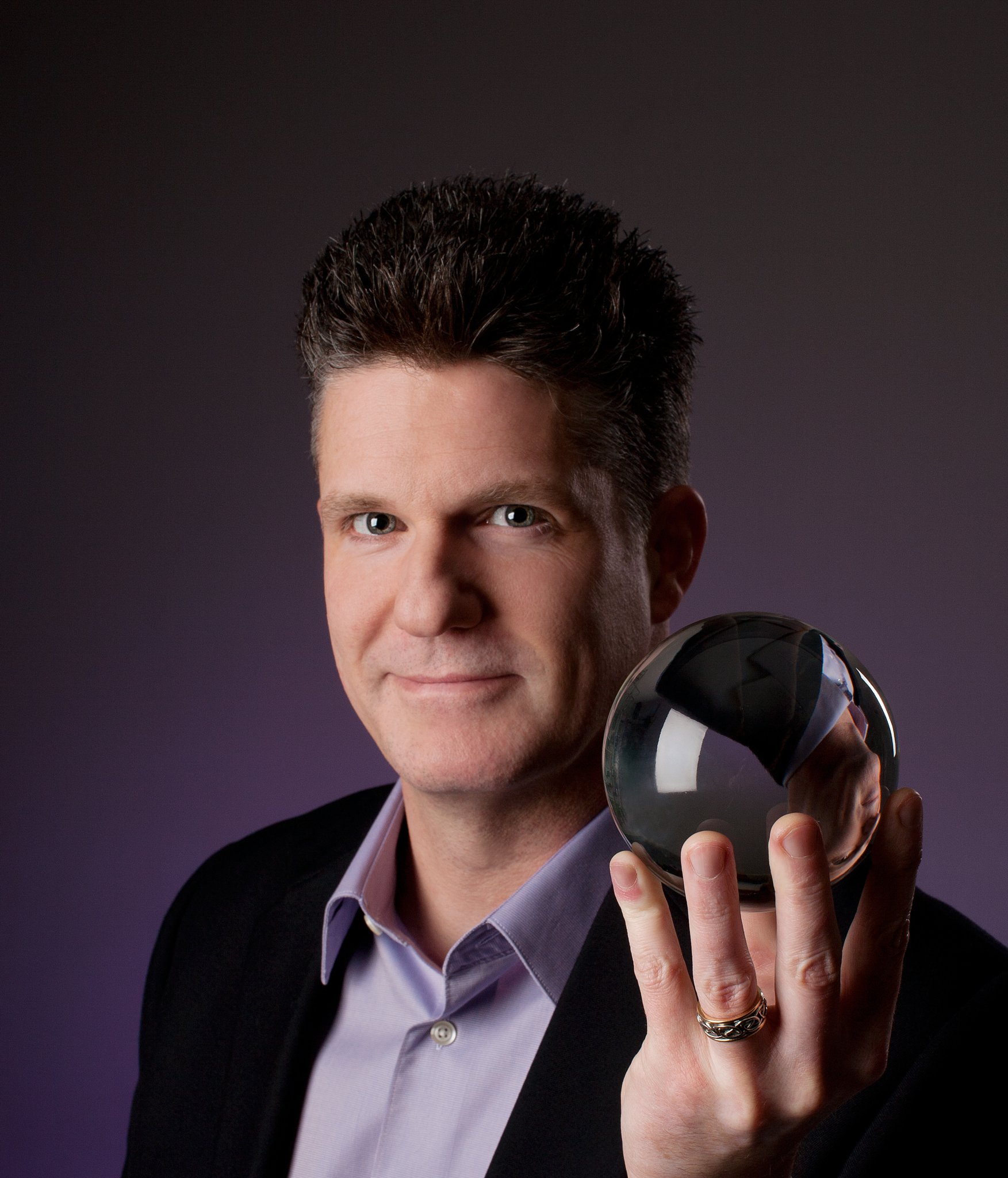 BLAIR ROBERTSON

Psychic Medium

LIVE In Green Valley!
for an
INTIMATE
"Evening of Spirit!"

You've heard him on the radio, you've seen him on Fox 10 News, ABC 15, Discovery Channel and more...
NOW... SEE him LIVE in person!
Join Internationally Renowned Psychic Medium Blair Robertson for an intimate evening of readings, mediumship and connections.

During the first part of the event, Blair will give a brief talk on mediumship connections and the spirit world. He will answer general questions from selected members of the audience.

Next, he will "open the window" to the other side and bring messages to a variety of people in attendance. Although not everyone is guaranteed a reading, many have reported this as being very uplifting and beneficial. An experience you won't soon forget!
INTIMATE: This is not a large theatre event with thousands of others in the audience. This is a small venue event that is much more intimate and personal.

The event takes place at the
Canoa Ranch Golf Club
"Grill on the Green"
5800 S. Camino Del Sol,
Green Valley, AZ 85622
Doors Open At 6:30PM

Limited seats, tickets will go fast!

Come early for dinner!

Early bird tickets are $55.00 in limited quantities, then $65.00  . Tickets are $75.00 at door, if available. Act now!
What Others Are Saying:
"This may seem funny to some but I had never heard of Blair Robertson, when a friend told me she was going to see him I thought this may be fun. I have always had an open mind but was still a little skeptical but after this I got some real answers to some questions that have plagued me in the past. As I did not get a personal reading as hoped for my friend and others did. What was revealed was real and emotional, I walked away with inspiration and hope and a very open mind. I would love to go see him again sometime it was a wonderful experience." Kim M. Pueblo, CO.
"Very informative and emotional. Blair has a combination of humor and compassion for his audience. A great evening, I would recommend to all!" Sandra S. Kingman, AZ.
"Beautiful experience! I was blessed enough to have some of my loved ones come through, and it was wonderful. While I was extremely grateful, I was even more touched by the readings some of the others received. It was amazing to see peace and closure happen in front of one's eyes. Amazing night, amazing man, will absolutely go again!" Melissa B. Glendale, AZ.
"Blair shares his ability to bring messages from loved ones who have passed on with brilliant clarity, compassion, and yes, wit. I received a reading: my father came through with spot on validations. I will carry my reading for a life time. Blair's explanations of spirit guides answered so many questions. It was an evening of laughter, tears, and love. We were all entranced. Thank you." Marylou P. Phoenix, AZ.
"I saw your ad in our local paper and called my friend in Apache Junction to come up and go to your show with me. We have both been to many psychic/medium shows and also have had many one on one readings. We didn't get a reading last night, but we really enjoyed the readings that did come through. I found myself tearing up with emotions for the others. Next time we get together down in the valley, we'd each like to see you one on one. Thank you for coming to Wickenburg and hope you come here again!" Colena B., Wickenburg, Arizona
"I went to The Long Island Medium event just a few weeks before and I enjoyed seeing Blair just as much if not more. I appreciated his openness to the audience and allowing us to ask questions. Thanks Blair for a wonderful evening!" Kristen O., Maricopa, AZ
"What fun we had last night! The first message Blair gave me was truly a surprise visit from someone who was such a special person. The second message, from Santa Claus, was really the best...we are pretty sure that was my Mother saying 'hello'. If you have the chance, go see Blair. Thanks Blair!!" Candice A. Scottsdale, AZ
"Blair, it was a great pleasure meeting you and Wendy , last evening in Scottsdale. I was so thankful to hear from my brother , who passed a few years ago , and was surprised he was with our Dad. I could listen to you for hours on end , as I have been searching for a psychic , medium for some time . I have some sensing , and feel a lot of stuff , but I do need a good reading from someone in the know. Thank you so much for being "you "; the evening passed too quickly." BJ. W. Scottsdale, AZ
"Great experience. He hit the nail on the head with the answer to my question. Will definitely attend another session when he is in the area. I highly recommend to anyone to go to one of his sessions, it is fun and informative." Sherry S. Tempe, AZ.
"I am amazed at the reading I had with Blair! My great uncle Merle (whom I had only met 4 times - and I'm 56) came forward to give me white roses and so much love. It is truly amazing that we are all connected with love. The added bonus I have felt is ( and thank you Blair!) is a peace deep within my soul - and that is truly priceless." Wendy V., New BRAUNFELS, TX
"I have already told some friends about Blair Robertson's presentation. It was quick and eventful evening. I would highly recommend him to others." Deborah T. Gilbert, AZ
Tickets are going FAST. Don't hate yourself for missing this once-in-a-lifetime event! SEE Blair Robertson live in person. Order your tickets NOW.

LEGAL DISCLAIMER

Please be advised that psychic readings cannot predict, forecast , diagnose or provide information with absolute certainty.

No guarantees or assurances of any kind are given and Blair Robertson will not be held accountable for any interpretations or decisions made by recipients based on information provided during readings.

For entertainment purposes only.

For legal or medical concerns, please consult with a lawyer or physician.
All sales are final. There are no refunds available unless the date is canceled.
When & Where

Canoa Ranch Golf Club: Grill on the Green
5800 South Camino Del Sol
Green Valley, AZ 85622


Monday, July 29, 2013 at 7:00 PM (MST)
Add to my calendar
Organizer
Love never dies. That is the quest that internationally famous psychic medium Blair Robertson is dedicated to demonstrating and which has in turn helped thousands of people worldwide to overcome grief and pain over the passing of loved ones.

He is a regular feature on many radio shows, has appeared in hundreds of newspapers, magazines and television shows.

Intimate Evenings Of Spirit Connections

Unlike attending stadium events with thousands of other participants, Blair Robertson chooses to focus on small--intimate--group readings of typically 100-200 people, occasionally larger. While not everyone is guaranteed a reading, these intimate groups will inspire you and demonstrate life after death.

While he takes his subject matter very seriously, Blair Robertson does not take himself seriously... making for a fun, emotional and entertaining evening of spirit.

Due to the nature of the small events and popularity, tickets sell fast. Find a date near you and get your tickets quickly!