Blair Robertson Psychic Medium - Lake Havasu: An Evening Of Spirit!

Thursday, October 10, 2013 from 7:00 PM to 9:00 PM (MST)
Event Details
"I went to The Long Island Medium event just a few weeks before and I enjoyed seeing Blair just as much if not more." Kristen O., Maricopa, AZ
LIVE! IN PERSON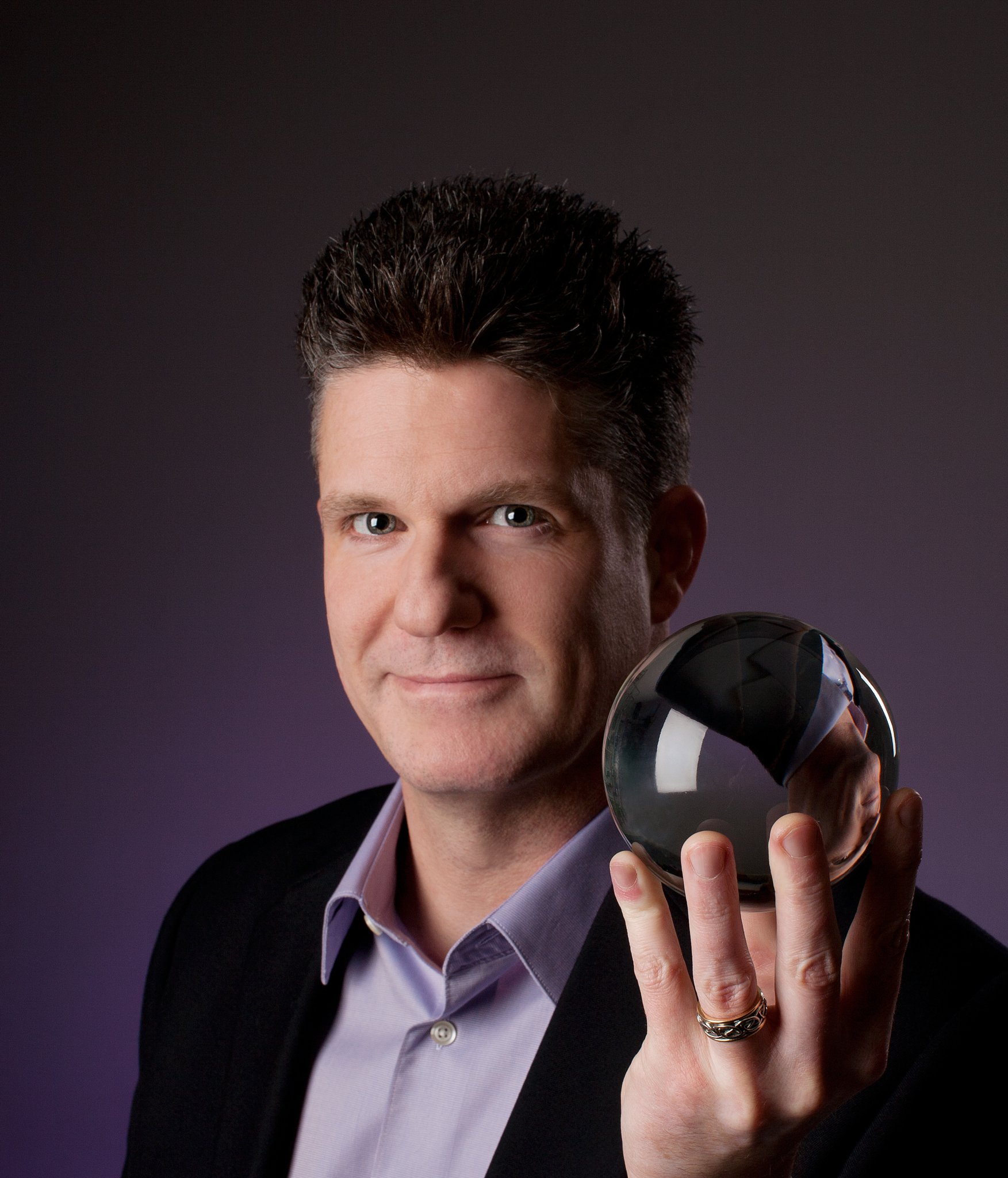 BLAIR ROBERTSON

Psychic Medium

LIVE In Lake Havasu!
for an
INTIMATE
"Evening of Spirit!"

You've heard him on the radio, you've seen him on Fox News, ABC News, Discovery Channel and more...
NOW... SEE him LIVE in person!

Join Internationally Renowned Psychic Medium Blair Robertson for an intimate evening of readings, mediumship and connections.

During the first part of the event, Blair will give a brief talk on mediumship connections and the spirit world. He will answer general questions from selected members of the audience.

Next, he will "open the window" to the other side and bring messages to a variety of people in attendance. Although not everyone is guaranteed a reading, many have reported this as being very uplifting and beneficial. An experience you won't soon forget!
INTIMATE: This is not a large theatre event with thousands of others in the audience. This is a small venue event that is much more intimate and personal.

The event takes place at the
The Nautical Resort

"Conference Center"

1000 McCulloch Blvd North

 Dine at Turtle Grill Restaurant before the event!
Doors Open At 6:30PM

Limited seats, tickets will go fast!
Early bird tickets are $55.00 in limited quantities, then $65.00  . Tickets are $75.00 at door, if available. Act now!
What Others Are Saying
About This Arizona Tour:
"This may seem funny to some but I had never heard of Blair Robertson, when a friend told me she was going to see him I thought this may be fun. I have always had an open mind but was still a little skeptical but after this I got some real answers to some questions that have plagued me in the past. As I did not get a personal reading as hoped for my friend and others did. What was revealed was real and emotional, I walked away with inspiration and hope and a very open mind. I would love to go see him again sometime it was a wonderful experience." Kim M. Pueblo, CO.
"Very informative and emotional. Blair has a combination of humor and compassion for his audience. A great evening, I would recommend to all!" Sandra S. Kingman, AZ.
"Beautiful experience! I was blessed enough to have some of my loved ones come through, and it was wonderful. While I was extremely grateful, I was even more touched by the readings some of the others received. It was amazing to see peace and closure happen in front of one's eyes. Amazing night, amazing man, will absolutely go again!" Melissa B. Glendale, AZ.
"Blair shares his ability to bring messages from loved ones who have passed on with brilliant clarity, compassion, and yes, wit. I received a reading: my father came through with spot on validations. I will carry my reading for a life time. Blair's explanations of spirit guides answered so many questions. It was an evening of laughter, tears, and love. We were all entranced. Thank you." Marylou P. Phoenix, AZ.
"I saw your ad in our local paper and called my friend in Apache Junction to come up and go to your show with me. We have both been to many psychic/medium shows and also have had many one on one readings. We didn't get a reading last night, but we really enjoyed the readings that did come through. I found myself tearing up with emotions for the others. Next time we get together down in the valley, we'd each like to see you one on one. Thank you for coming to Wickenburg and hope you come here again!" Colena B., Wickenburg, Arizona
"I went to The Long Island Medium event just a few weeks before and I enjoyed seeing Blair just as much if not more. I appreciated his openness to the audience and allowing us to ask questions. Thanks Blair for a wonderful evening!" Kristen O., Maricopa, AZ
"What fun we had last night! The first message Blair gave me was truly a surprise visit from someone who was such a special person. The second message, from Santa Claus, was really the best...we are pretty sure that was my Mother saying 'hello'. If you have the chance, go see Blair. Thanks Blair!!" Candice A. Scottsdale, AZ
"Blair, it was a great pleasure meeting you and Wendy , last evening in Scottsdale. I was so thankful to hear from my brother , who passed a few years ago , and was surprised he was with our Dad. I could listen to you for hours on end , as I have been searching for a psychic , medium for some time . I have some sensing , and feel a lot of stuff , but I do need a good reading from someone in the know. Thank you so much for being "you "; the evening passed too quickly." BJ. W. Scottsdale, AZ
"Great experience. He hit the nail on the head with the answer to my question. Will definitely attend another session when he is in the area. I highly recommend to anyone to go to one of his sessions, it is fun and informative." Sherry S. Tempe, AZ.
"I am amazed at the reading I had with Blair! My great uncle Merle (whom I had only met 4 times - and I'm 56) came forward to give me white roses and so much love. It is truly amazing that we are all connected with love. The added bonus I have felt is ( and thank you Blair!) is a peace deep within my soul - and that is truly priceless." Wendy V., New BRAUNFELS, TX
"I have already told some friends about Blair Robertson's presentation. It was quick and eventful evening. I would highly recommend him to others." Deborah T. Gilbert, AZ
"My husband and I attended Mr. Robertson's event in Green Valley and wouldn't you know it, my father-in-law came through with a very meaningful message for my husband. My husband came as a skeptic, but left with a very different attitude. Can't wait for Blair to return in the fall!! I;m bringing everyone I know!!!" Angela R, Green Valley AZ

"This was my first ever event. I truly believe that our loved ones remain with us in spirit even after they have left our side. You reinforced that belief and thank you for that. You are an incredible spokesperson for the departed. I was in awe of the readings that you did give. It is an affirmation of how we continue to live on. Thank you." Adriana M Casas Adobes, AZ

"...by the way, you said the young male that drowned seemed to be standing around confused. I wanted to say he was probably stunned to find himself crossed over so unexpectedly and very recently. That was cool. I will tell all my friends and family to watch for your appearances and I hope to see you in Tucson again. You are a blessed man and I appreciate your sharing of your wonderful gift. And I met your wife who was a very delightful gal. Lucky you and lucky her!" Corrine S. Tucson, AZ

"Even tho' I wasn't read - I still thoroughly enjoyed the evening. It was amazing to listen to others being read and know in my heart they were meant to receive the messages that come across. Martha T. Tucson

"I do want to add .. I was so full of energy when I got home .. I couldn't sleep for hours..." Laura M. Tucson, AZ

"We Really enjoyed the Event this week ! I had done some Google-ing , and we were very Excited to Attend! You say it's not a Show,what you do...but you are Very Entertaining!! Thanks for coming to Tucson . we would Love to see you Again ! P.S. Your Wife is Delightful. Thanks Again." Cyndie H. Tucson, AZ

"It is very entertaining and well worth the money, even without a reading. Will plan to attend when he's in town again!" Christi J. Tucson, AZ

"(Blair)is absolutely amazing! He is funny and real! My sister and I did not get a reading, but we enjoyed the evening so much. There were some wonderful messages for sure! It's great how he breaks it up into segments and how he explains certain things as he's delivering messages. Thank you, Blair and Wendy!" Ana R. Casas Adobes, AZ

"Last night was my first psychic event and experience. My sister just passed away on June 3rd and although I did not get a reading I feel I have a better understanding of why she didn't come through. Blair clearly explained how there are so many spirits trying to speak at the same time, more than there were actually people in the room. Thank you, it was an enlightening experience." Jill J. Tucson, AZ

" I had a wonderful time. Blair is very warm and funny and I felt like I was sitting in my best friends living room. I did not get my own reading but I was very moved by what others experienced. I came away from the evening feeling very peaceful. Looking forward to more events with Blair." Carolyn K. Tucson, AZ

"I really enjoyed your entertaining style of presenting, humility, and excellent manner of interacting with people from all walks of life. I sure love the small, intimate gatherings you do. Went to one world famous medium, with a TV show, and the audience was so large, the time short, it was frustrating. So many others were heart-broken, still suffering from grief. Keep up your great work! Your partner Wendy is such a love & a doll." Elaine M., Tanque Verde AZ

"I think that your prices were appropriate and I liked that the group size was appropriate not too large so you did not feel like you were over crowded but very comfortable. Great presentation flow and understanding of how the medium process works. Even though no one came thru for me, I know my loved ones are around me every day, sometimes even in a funny way." Mary V. Casas Adobes, AZ

"We had some much fun! We weren't sure what to expect, but we had the pleasure of connecting with our dad, and he had alshymers for many years before he died, so we were never sure if he knew we were there to see him often, it was comforting to know that he did know and thanked us for all we did for him. It is comforting to know he is in a better place, with those we love also..if you are a doubter that Blair really does hear your loved ones, then don't be . There was no way that he could have known that my sister was with our dad when he died and that she was holding his Right hand with Her left hand.. In fact I did not even know that, only her and our dad would have been the only ones who could have know that...." Debbie S., Tucson, AZ

"Thank you so much for coming to Tucson. The evening was a lot of fun and very inspiring. Although I did not receive a reading, I felt some other readings had messages for me." Nelda W., Tucson AZ
Tickets are going FAST. Don't hate yourself for missing this once-in-a-lifetime event! SEE Blair Robertson live in person. Order your tickets NOW.

LEGAL DISCLAIMER

Please be advised that psychic readings cannot predict, forecast , diagnose or provide information with absolute certainty.

No guarantees or assurances of any kind are given and Blair Robertson will not be held accountable for any interpretations or decisions made by recipients based on information provided during readings.

For entertainment purposes only.

For legal or medical concerns, please consult with a lawyer or physician.
All sales are final. There are no refunds available unless the date is canceled.
When & Where

The Nautical Resort "Conference Center"
1000 Mcculloch Blvd N
Lake Havasu City, AZ 86403


Thursday, October 10, 2013 from 7:00 PM to 9:00 PM (MST)
Add to my calendar
Organizer
Love never dies. That is the quest that internationally famous psychic medium Blair Robertson is dedicated to demonstrating and which has in turn helped thousands of people worldwide to overcome grief and pain over the passing of loved ones.

He is a regular feature on many radio shows, has appeared in hundreds of newspapers, magazines and television shows.

Intimate Evenings Of Spirit Connections

Unlike attending stadium events with thousands of other participants, Blair Robertson chooses to focus on small--intimate--group readings of typically 100-200 people, occasionally larger. While not everyone is guaranteed a reading, these intimate groups will inspire you and demonstrate life after death.

While he takes his subject matter very seriously, Blair Robertson does not take himself seriously... making for a fun, emotional and entertaining evening of spirit.

Due to the nature of the small events and popularity, tickets sell fast. Find a date near you and get your tickets quickly!