Description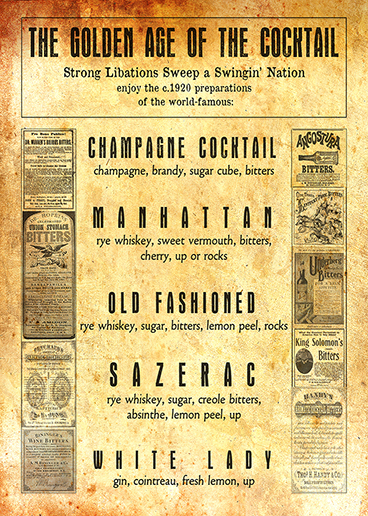 Calling all "Macs" and "Dolls!" Have Some Fun – Win Some Prizes!
"Absolutely," Blair Crimmins is the "real McCoy." Known for his "Ragtime" music, he will stimulate your audiovisual receptors to "over the top!" High Energy and authentic musicianship is just the initial point of lift off for this multi-talented performer. This event will be "the cat's meow" man, and that is no "bull!"
To honor his "ducky" craftsmanship, Studio Brew is sponsoring a "caper" you won't forget! A zoot suit - flapper inspired contest celebrating this unique performance. We are offering "keen" prizes for the Best Zoot Suit, best Flapper costume and best Flapper dance! Be on the lookout for the best "hoofers" around. Get your "glad rags" on and come on down to Studio Brew!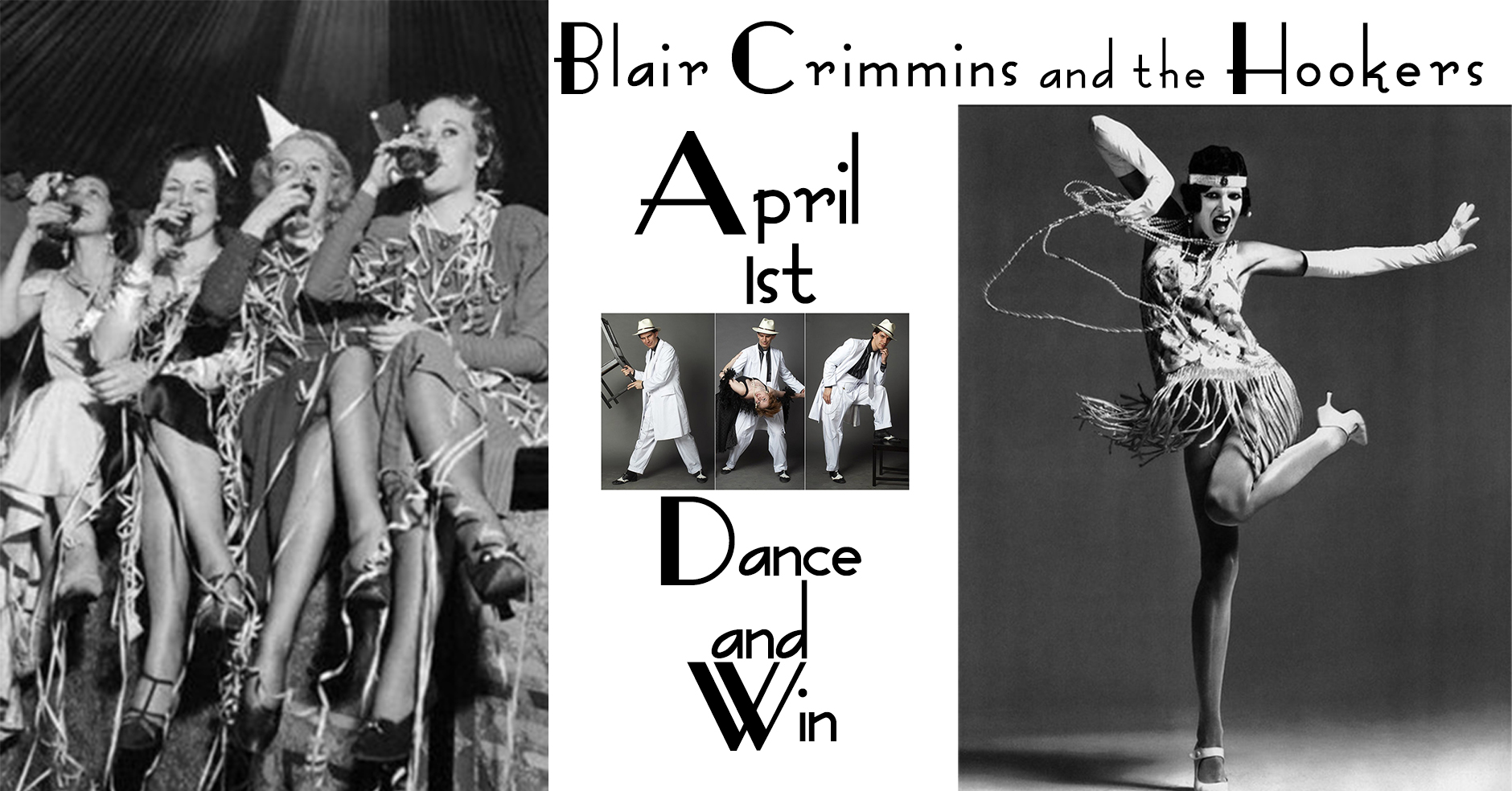 Prizes:
Best Flapper "Hoofer": 50-dollar gift card from Studio Brew
Best Flapper Costume: 25-dollar gift card from Studio Brew
Best Zoot Suit: 25-dollar gift card from Studio Brew
Door Prizes for Anyone in a Costume
Surprises Galore! And that is on the "up and up!"
Don't be a "push over." Studio Brew has the best "hooch" in town with 18 brews on tap plus special prohibition-era cocktails the night of the event.
____________________________________________________________________________
Flappers were a generation of young Western women in the 1920s who wore short skirts, bobbed their hair, listened to jazz, and flaunted their disdain for what was then considered acceptable behavior. (Wikipedia)
A zoot suit (occasionally spelled zuit suit) is a men's suit with high-waisted, wide-legged, tight-cuffed, pegged trousers, and a long coat with wide lapels and wide padded shoulders. (Wikipedia)
1920s Slang
http://local.aaca.org/bntc/slang/slang.htm
____________________________________________________________________________
Blair Crimmins began his current music career in Atlanta, Georgia, with a determination to bring Ragtime and 1920's style Dixieland Jazz to new audiences. While playing small rock clubs around the Southeast he developed a sound that is at once modern while being deeply rooted in the past. Now four years, and five hundred shows later, he has toured the country playing large venues and has opened for acts such as Mumford & Sons and Preservation Hall Jazz Band. A multi-instrumentalist and music academic, Crimmins writes songs and arrangements for a classic New Orleans style horn section consisting of Trumpet, Clarinet and Trombone. His debut 2010 release "The Musical Stylings Of" became a college radio sensation on WRAS Atlanta making him the most requested band on the air. In 2012 Crimmins showed his musical diversity by writing and recording the full score for the independent short film "Old Man Cabbage". The following year, Crimmins was the critics pick for Best Song Writer of 2013 in Creative Loafing's Best of ATL issue. His last album entitled "Sing-a-longs" went to #21 on the EuroAmerican radio chart and earned him a nomination at The Georgia Music Awards for Best Jazz Artist. Blair Crimmins has now finished his 4th studio album "You Gotta Sell Something" to be released in February 2017. Crimmins continues touring in anticipation of the album release and performs unreleased tracks from the record as well as old favorites from his past recordings.
"Atlanta's genre blending ensemble Blair Crimmins and The Hookers have been creating a sound that is both unique and inspired for years. Crimmins himself began developing it some time ago, honing in on the magic of ragtime and the 1920's, coupled with some Dixieland jazz. The fourth studio album from Crimmins' impressive creative mind is due out in February of 2017, and we haven't been this excited in quite some time." – Impose Magazine
Best Songwriter "Crimmins has never been more refined than on this year's Sing-A-Longs CD. If he caters to any genre, it's one that's entirely his own, and that's something a lot of guys with pens and guitars either don't know how to do, or don't have the guts to do." – Creative Loafing
"Blair Crimmins & The Hookers will make a jazzbo out of you. This ain't your great-grandfather's ragtime, and Blair Crimmins isn't any quaint Dixieland revivalist. He's a rock star — and Sing-A-Longs is a boisterous good time. Swing, Hookers, swing!" – James Man (Ink 19)
"Ragtime and 1920's Dixieland Jazz have got a champion in Blair Crimmins. Sing-a-Longs is a perpetual motion machine of notes, rhythms and words and, while all albums should be just that, this one proves its worth as it shimmies, shakes, rattles and roars Ragtime." – The Alternative Root