Description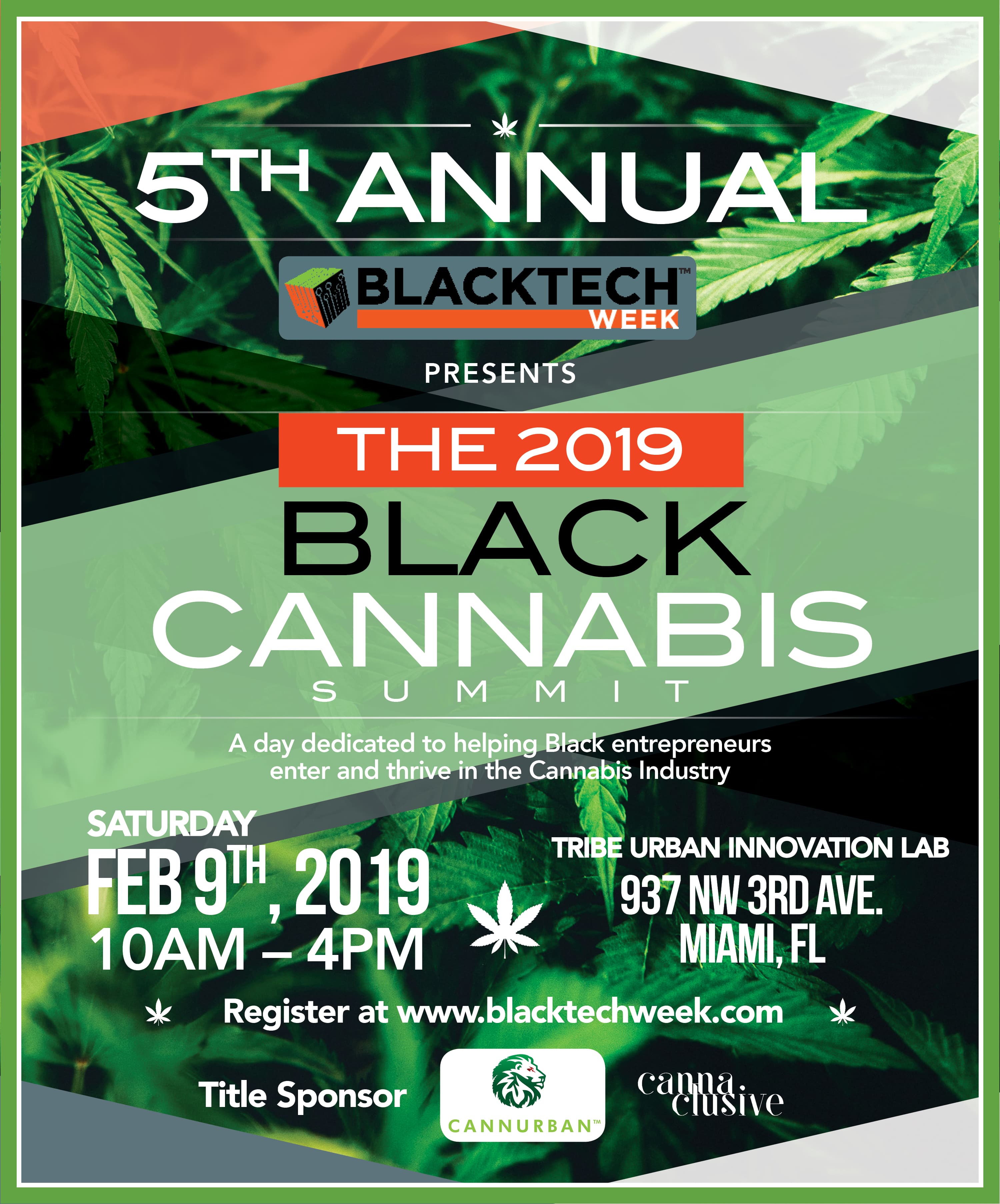 BlackTech Week is back in Miami for our flagship conference, the must-attend conference for Black entrepreneuers and tech professionals!
BlackTech Week is a minority centric ecosystem building festival based in Miami. BlackTech Week partners with founders, corporations, and the community to create a valuable six-day national experience for investors, entrepreneurs, and techies of every kind. Events will be taking place in Overtown, Little Haiti and other Miami neighborhoods throughout the week. Details about the event will be announced over the coming weeks. Below are our first round of confirmed speakers.
The Black Cannabis Summit is a one day summit that focuses on educating minority entrenpreneurs about the huge number opportunities in the Cannabis industry from grow operations and dispensaries to extract production and product manufacturing. Join us in Miami to learn from seasoned industry leaders while they uncover their best business practices and what pitfalls to avoid.
If you're thinking about going into Cannabis then don't miss this meeting of the best minds from the West Coast Cannabis scene.
Corporate Cannabis - 10:15AM - Landon Dias - (NY) - Med Men (UPSTAIRS)
Tech & New Audiences and Platforms - 11:05AM - Rani Soto - (NJ) - Cannagather (UPSTAIRS)
Advocacy and Business - 10:15AM (DOWNSTAIRS)
Leo Bridgewater - (NJ) - Cannagather / bridgeH2O

Roz McCarthy - (FL) - Minorities 4 Medical Marijuana
Women in Weed - Ancillary and Plant Touching - 11:45AM (DOWNSTAIRS)
Gia Moron - (NY) - Women Grow

Hope Wiseman - (DC) - Mary and Main

Ingrid Riley - (FL) - Silicon Caribe

Dasheeda Dawson - (NY) - MJM Strategy
Growing Cannabis and Hemp 1:30PM - 2:30PM (UPSTAIRS)
Joy Hollingsworth - (WA) - Hollingsworth Farms

Malcolm Anderson - (NC) - Green Heffa Farms
Equity and Legal Ownership in Cannabis 1:30PM Scheril Murray Powell - (FL) - Office of Attorney General Nikki Fried (DOWNSTAIRS)
Dispensary 101 - 2:20PM - Herve Damas - (FL) - Grassroots Medicine and Wellness (UPSTAIRS)
Investing Wisely - 3:05 PM - Khadijah Adams - (CO) - C.E. Hutton (DOWNSTAIRS)