Description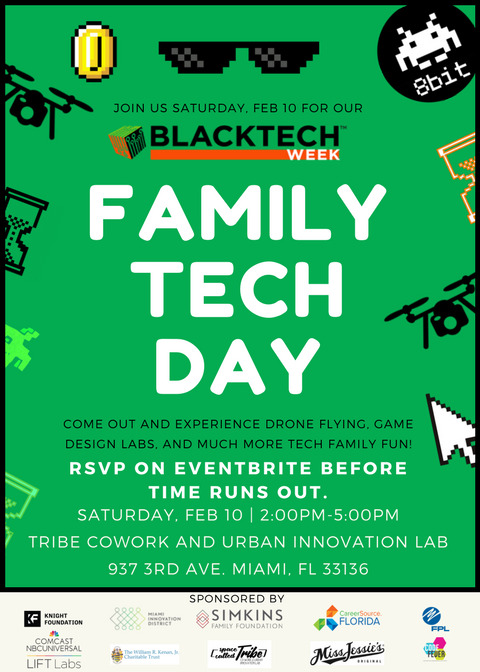 Have you ever wanted to fly a drone? Design and play your own video games? Then come out and enjoy some family fun and games at BlackTech Family Day on Feb 10, 2018 from 2-5pm.
Come join us for a day filled with food, tech, and fun at Space Called Tribe: CoWork and Urban Innovation Lab, 937 NW 3rd Ave. Miami, FL 33136.
We'll be having pizza along with tech stations from organizations like Microsoft, Estella's Brilliant Tech Bus, and Black Girls Code! They'll be Minecraft game design, drone flying, a Virtual/Augmented Reality Lab and much more.
Date/Time: Saturday, Feb. 10, 2018 2pm-5pm
Location: Space Called Tribe - 937 NW 3rd Ave. Miami, FL 33136
Tickets: Free but with limited capacity.
Register today before time runs out!
For any questions or additional info please email Ryan@codefevermiami.com