Description
Join us for wine and light refreshments and an opportunity to meet new colleagues and connect with old friends as we plan for the 8th edition of our annual festival and the expansion of the organization as a whole.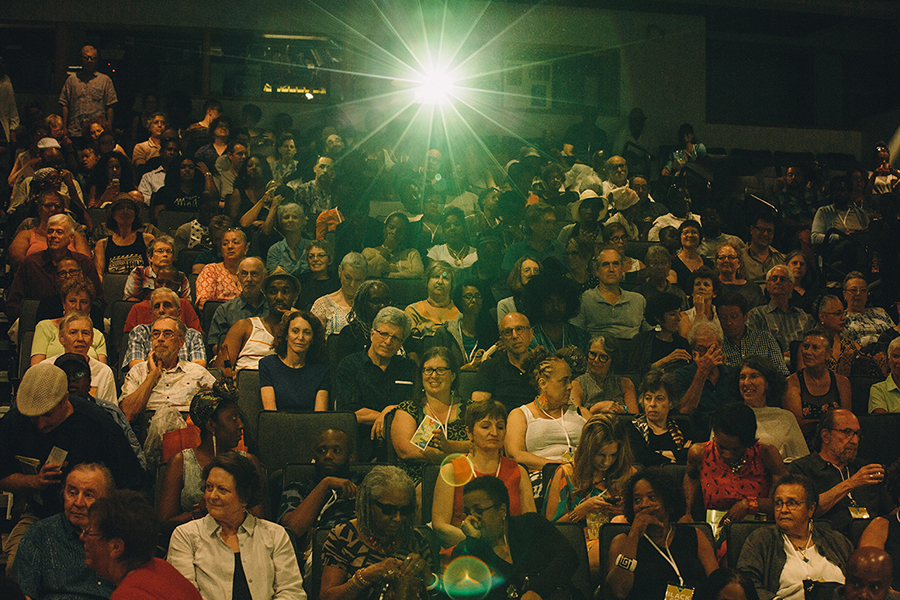 BlackStar creates space for dialogue among filmmakers, patrons, and enthusiasts, expanding our collective vision and understanding of what it means to be "Black." The 2018 festival showcased more than 70 films from around the world. With an 85% filmmaker presence, the festival offers attendees a chance to have conversations with artists about their work in spirited Q&A sessions after each screening and more informally in the vibrant community space that the festival creates.
The festival has been an amazing thing, but we have more ideas. We want to do year-round programming, mount exhibits, and produce collaborative content and events with partners around the globe.
Most importantly, with the many constituencies and networks that have grown and flourished under BlackStar's umbrella, BlackStar moves beyond the traditional framework of a film festival that showcases underrepresented voices to a nexus for movement building. BlackStar is a space where highly engaged audience members ask difficult questions, together think through a new vision for interconnected communities, and explore the possibility of shared values across cultures.
In the long term, the festival hopes to create lasting collaborative partnerships between artists, build a loyal fan base for the independent filmmakers, and ultimately shift the conversation about filmmaking from being on the margin to the center, as part of the greater cultural landscape. In order to continue growing, we need as much help as possible. Invest in us.
If you can't attend but would still like to support, please donate here or contact us at shine@blackstarfest.org.
Organizer of BlackStar Spring 2019 Fundraiser