Description
Join us for a special screening of the film L.A. BURNING: THE RIOTS 25 YEARS LATER with director Erik Parker (Nas: Time is Illmatic) and scholar Gwendolyn DuBois Shaw (University of Pennsylvania) as they discuss the film, which explores the lives of the people at the flashpoint of the 1992 Los Angeles riots, 25 years after the uprising made national headlines and highlighted the racial divide in America. Dr. Shaw, an art historian with roots in Southern California, will interview Parker, who has Philadelphia roots, and examine the John Singleton-produced film and its relationship to the Free First Sunday theme of "freedom" and the festival's 2017 theme of "justice".
Presented by BlackStar Film Festival as part of Free First Sunday at the Barnes.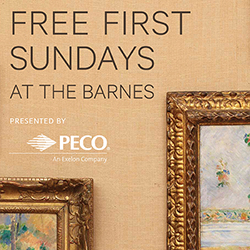 Cost: FREE
Seating is limited. Collection access is available prior to 2:30pm.
NOTE: This Eventbrite does not guarantee you a seat! It will help us gauge interest and allow you to save the event on your calendar (with reminders), however seats are only available on a first-come, first-served basis at the Foundation. On the day of the event you will still need to ask for BlackStar tickets at the front door.
Regular admission to the Foundation may sell out early that day, but that will not impact entrance for our event.

Save
Save
Save
Save
Save