Blacks In Government Region XI - Open House & New Member Orientation - Marc...
Description
Join Us on March 21, 2020 for our Open House and New Member Orienation.
******All Attendees Must Self Register*****
Breakfast Social 9:15 am - 10:00 am Program 10:00 am – 2:00 pm
Invitees - Members who are in their first year of membership and prospective members who want to learn more about BIG.
The program agenda will feature discussions of the history and purpose of BIG, understanding Member's benefits and available National programs.
NOTE: Please bring Federal / State government ID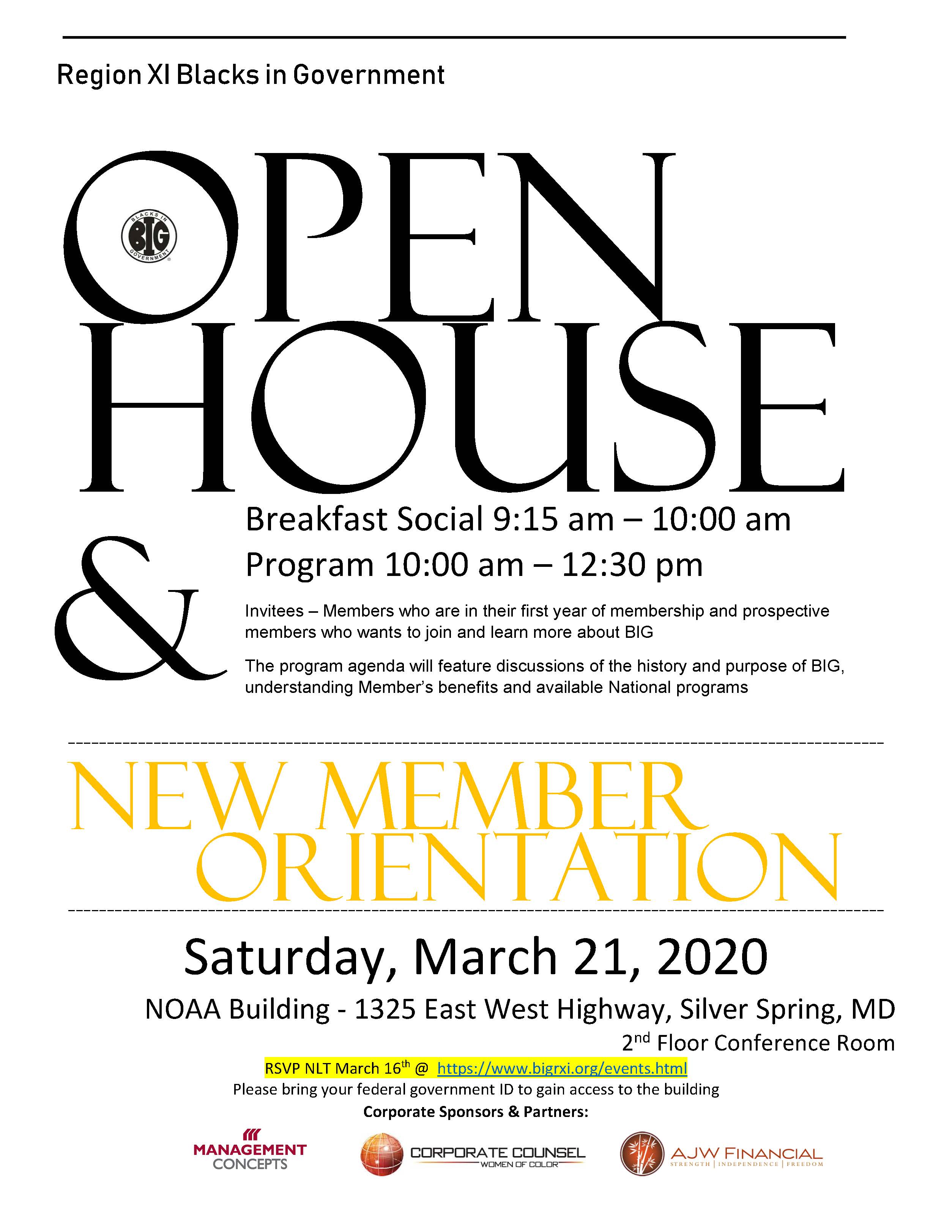 BIG Goals & Objectives

1. To be an advocate of equal opportunity for Blacks in government.

2. To eliminate practices of racism and racial discrimination against Blacks in government.

3. To promote professionalism among Blacks in government.

4. To develop and promote programs which will enhance ethnic pride and educational opportunities for Blacks in government.

5. To establish a mechanism for gathering and disseminating information for Blacks in government.

6. To provide a nonpartisan platform on major issues of local, regional and national significance that affect Blacks in government.