Description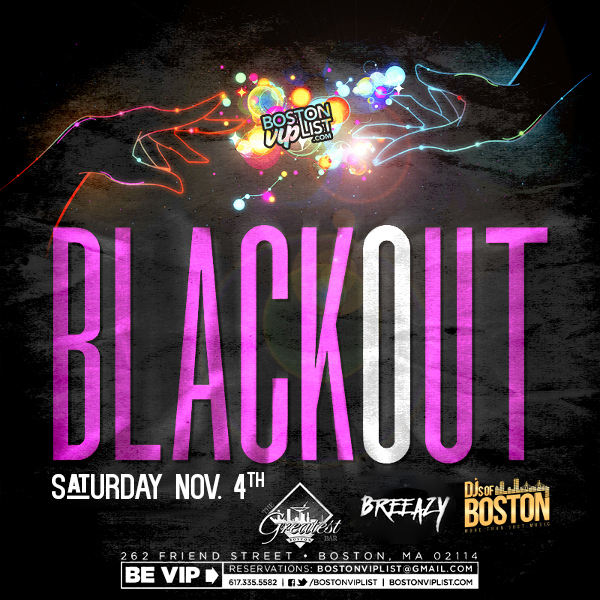 Saturday, November 4th at The Greatest Bar
Boston VIP List Presents:
Blackout
The power's off but the party's still on!
Get yourself to The Greatest Bar for
a night you won't remember.
With 4 floors and 3 bars, it's Boston's hottest
Saturday night destination!
DJ Breeazy & DJ's of Boston will be dropping the city's hottest beats!
House, Top 40, & EDM
For VIP Tables, Parties, Bachelorette Parties, Birthdays, or to
Get Listed contact us at:
Text or Call: Ava 617-755-9577
AvaVIPList@gmail.com
BostonVIPList.com
Follow us on Twitter: @BostonVIPList
On Instagram: @BostonVIPList
Like us on FaceBook: FaceBook.com/BostonVIPList
THE GREATEST BAR | 262 FRIEND ST | BOSTON