Blackmagic Night at May 10th LAPPG Featuring DaVinci Resolve 15

Thursday, May 10, 2018 from 7:00 PM to 10:00 PM (PDT)
Event Details
 ** Please make a note that this month's meeting will be on a THURSDAY.**

BLACKMAGIC NIGHT




A Look at the New DaVinci Resolve 15!
Advanced Editing, Fusion VFX, Fairlight Audio and More!
The Blackmagic Design team will share the latest announcements out of NAB. This will include the new integrations into DaVinci Resolve 15 making it the world's first solution
to combine professional offline and online editing, color correction, audio post-production, multi user collaboration and now visual effects, together in one software tool.

Attendees will also have a hands-on opportunity with Blackmagic's line of cinema cameras from the URSA Mini Pro, to a sneak peek at the Pocket Cinema Camera 4K that was just announced at NAB. Experts will also be on hand to answer your questions regarding the full lineup of Blackmagic Design products.
***As always there will be plenty of time to network, enjoy some coffee and participate in our great giveaway which includes thousands of dollars of amazing prizes from our generous partners!

$5.00 cash kindly requested at the door will include 1 giveaway ticket.
Location:

 Roth Hall

1714 21st Street

Santa Monica, CA 90404
Click for a map here.
***Street parking is available as well as a Crossroads parking lot on 22nd Street. Cick here for a parking map.

---
SAVE THE DATE TO CELEBRATE!!!!!!!!!!!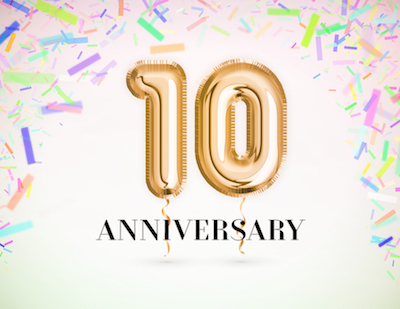 Join us on Saturday, June 23, 2018 and celebrate LAPPG's 10th Anniversary with our friends at NewFilmmakers Los Angeles.
Stay tuned for details and ticketing information.
---
PREMIUMBEAT'S BEST NEW MUSIC PLAYLISTS

If you are like many creative professionals you know the right music can make or

break your piece so our friends at PremiumBeat put together monthly picks playlists as a good place to start when you audition different tracks. These are the the newest tracks that are trending on their site so take a listen to March's and April's playlists and see if any of these may just be what you are looking for! 
---
ADOBE SURVEY -  PLEASE TAKE A MOMENT - CHANCE TO WIN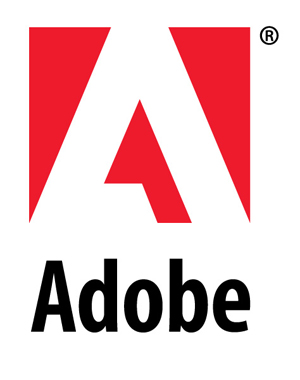 Adobe strives to provide the best tools, training, and support for creative pros. They want to make meaningful improvements that help save you time, and let you focus on your craft. To that end, they'd appreciate your feedback on NLE's and other creative tools you use in your editorial workflow.
Please take a few minutes to take this

brief survey, specially created for LAPPG, which will help them deliver the best tools, support, and experiences for you.
By participating in this survey you have the option of entering yourself for a

chance to win 2 free years of Adobe Creative Cloud.

Good luck!
---
SUBSCRIBE TO LAPPG'S YOUTUBE CHANNEL TO CATCH UP ON MISSED MEETINGS

In case you missed March's meeting featuring Chris Smith of Chris and Jack, we have some highlights here.  Chris discusses a range of topics as a creator for YouTube, including - monetizing content, working with multi-channel networks (MCN), the challenge of creating content on a schedule as well as search optimization and hashtags. Also, a former Blue Man, Chris dazzled us with his juggling prowess using three new LaCie Thunderbolt external drives!

https://youtu.be/2mblwjEbEMQ
Click the button below to SUBSCRIBE and be notfied as new videos hit our

---
CATCH UP ON THE BIGGEST NAB ANNOUNCEMENTS WITH INDIE SHOOTER
Didn't make it to NAB? See what you missed with the comprehensive coverage from INDIE Shooter now available on their YouTube Channel. And be sure to watch Blackmagic's Pocket Cinema Camera 4K here and don't forget to come to LAPPG on May 10th to see it in person!

---
MARK YOUR CALENDAR FOR THESE UPCOMING MEETINGS AND EVENTS

LAPPG May Meeting – Thursday, May 10th, 2018 – featuring Blackmagic Design in Roth Hall
Best of NFMLA Awards – Saturday, May 12, 2018 - South Center Park, DTLA

Cine Gear Expo – May 31-June 4, 2018 (Exhibits June 1-3, 2018) – The Studios at Paramount, Hollywood
2018 Creative Storage Conference – June 7, 2018 – DoubleTree Hotel, Culver City
LAPPG 10th Anniversary Celebration at NewFilmmakersLA – Saturday, June 23th, 2018 – South Center Park, DTLA
Editors Retreat – July 25-29, 2018 - Atlanta, GA

---
2018 BEST OF NFMLA AWARDS SHOW
On Saturday, May 12th, 2018​, NewFilmmakers Los Angeles and ​its ​Board of Directors invite you to join them as they honor the 'Best of NFMLA' nominees from their 11th film festival edition. The evening will honor 115 films, writers and performers​,​​ ​nominated in 15 Award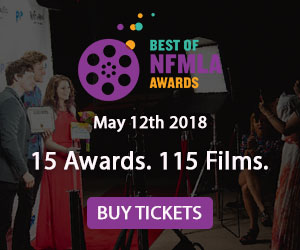 categories​ ​including new media, animation, documentary and narrative. The nominees are largely comprised of films from the NFMLA diversity initiative, InFocus.
For the past 11 years, the NFMLA Film Festival has built its reputation based on the quality of programming​, ​assembling an extensive catalogue of over 2500 projects from 70+ countries. ​​Major and indie studios, brands and distribution companies have accessed within the NFMLA Alumni pool to source professional new talent.
The ​event​​ ​will feature special guests​ and performers​, a gallery exhibit and food by LA's legendary Pink's Hot Dogs, and drinks by Karl Strauss and Tito's. Please join as we celebrate Tomorrow's filmmakers, today.
Advance tickets until April 27 – https://www.newfilmmakersla.com/best-of-awards/
$50 VIP purchase (includes admission, food, drinks and parking)
$25 General Admission Advance
---
CINE GEAR EXPO COMPLIMENTARY EXHIBIT PASS THROUGH MAY 26th, 11:59pm PDT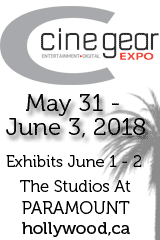 Register Now!
Exhibits, Premier Seminars, New Product Demonstrations, Special Screenings, Networking, Master Classes, Film Series Screening & Competition, Special Events

Cine Gear Expo
May 31 - June 3, 2018
The Studios at Paramount, Hollywood, CA
www.cinegearexpo.com


---
PARTICIPATE IN THE INDUSTRY'S STORAGE SURVEY FOR FREE PASS TO CONFERENCE

The Twelfth Annual Creative Storage Conference (CS 2018) will be held Thursday June 7, 2018 in Culver City, CA.  CS 2018 features media and entertainment professionals in sessions and keynotes. At CS 2018 you can find out the latest

developments in digital storage for media and entertainment and see how other media professionals meet their digital storage needs.

M&E professionals can participate in our digital storage survey through this link:  https://www.surveymonkey.com/r/NXRN5SL.  M&E professionals who complete the survey and indicate their contact information at the end of the survey will receive a free full pass to the 2018 Creative Storage Conference. 



---
GET YOUR DISCOUNTED PASS TO THIS YEAR'S EDITORS RETREAT
The 12th Annual Editors Retreat is a five day, interactive event created for experienced TV, film and video editors. The event, taking place from July 25-29, 2018 in the buzzing production hub of Atlanta, GA. brings together industry visionaries to discuss and share the latest technologies, techniques, platforms, and workflows you should be applying to generate leading-edge work.
Editors Retreat invites you to come get inspired by the experiences and knowledge of the speakers and your fellow attendees. Hear from impressive keynotes, including the just announced, Emmy nominated, ACE Editor of Stranger Things, Kevin D. Ross and Norman Hollyn, Heathers. Rub shoulders with your industry peers as you spend five awesome days of training and fun, bonding activities.

Save an additional $100 with promo code LAPPG18: http://ow.ly/FDRN30i8ODX
---
CONNECT WITH US!              

---
We thank the following partners for their generosity and support of our monthly meetings. Please visit them:
Adobe, Advantage Video Systems, Blackmagic Design, BorisFX, Creative Handbook, Digital Rebellion, Glyph Production Technologies, Imagineer Systems, Indie Shooter, Intelligent Assistance, iZotope, LaCie, Mercury Production Report, Other World Computing, Pro Sound Effects, Pro Video Coalition, ProductionHUB, Shutterstock, Sound & Picture, Vimeo, Zeiss.

We look forward to seeing you on Thursday, May 10th!
Sincerely,

Los Angeles Post Production Group
Please visit www.lappg.com for discount offers, job listings, industry news and more.
When & Where

Crossroads School's Roth Hall
1714 21st Street
Santa Monica, CA 90404


Thursday, May 10, 2018 from 7:00 PM to 10:00 PM (PDT)
Add to my calendar
Organizer
The Los Angeles Post Production Group is a professional organization for people with a passion for film, video and the digital media finishing process.

The LAPPG discusses all aspects of post production, from picture and sound editing to color correction, visual effects, codecs, storage and post workflows.

Expert presenters and leading companies come to our monthly meetings and share new technologies, techniques, tools, products and best practices to aid us in telling great stories.
We also provide our members with great offers and discounts as well as opportunities to network and make industry connections.
Membership is free and you need not live in Los Angeles to take advantage of this great resource.
To become a member please email your name and information about yourself to membership@lappg.com.