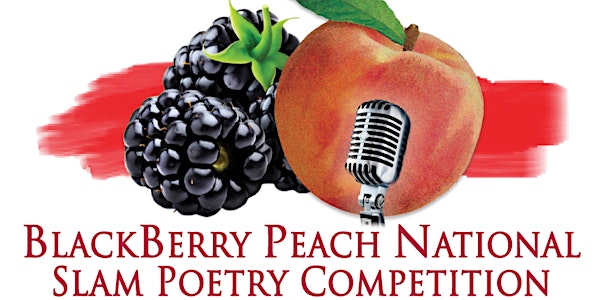 BlackBerryPeach National Slam Poetry Competition Registration
Register for the BBP National Slam Poetry Competition in October! Please read Details carefully!
Refund Policy
Contact the organizer to request a refund.
Eventbrite's fee is nonrefundable.
About this event
On October 20 thru October 23, 2022, the National Federation of State Poetry Societies (NFSPS) in cooperation with the Florida State Poets Association (FSPA) are sponsoring the first annual national championship slam poetry competition in Daytona Beach, Florida. Competitors are expected from across the country and will be limited to 48 of the top spoken word poets.
Each of the 33 NFSPS member states will be eligible to enter their best poets in the competition. States will be invited to pay registration for chosen representatives to the October National Poetry Slam. State poetry societies will select representatives, primarily via competitions held or via other NFSPS approved selection processes. Former BlackBerryPeach Poetry Prize Finalists are eligible to register immediately during the same period as State Poetry Societies.
A number of entries will be available to recognized slam venues and long standing poetry organizations. The NFSPS advises these poetry entities to send independent competitors who have won non-NFSPS sponsored slams in 2022. Long standing poetry venues and organizations will be invited to pay or have their registration confirmed for representatives.
A number of entries will be available to individual poets and spoken word artists unable to secure a berth in the competition via the two aforementioned methods. Individual poets and spoken word artists will be invited to pay or have their registration confirmed beginning July 1.
The registration period ends August 31st at 11:30pm. A waitlist will be created in order to fill any berths that may come open. Poets and spoken word artists who register before their registration window opens may be considered pre-registered until officially confirmed. All confirmed registrations include a year's membership to the NFSPS and a State Poetry Society which is non-refundable. Our standard policy is no refunds of any registration fees. Refund exceptions may be made on a case by case basis and when special circumstances make such action necessary. NFSPS reserves the right to cancel the competition in the event of weather, public health or any other major problem. In such an instance, a full refund of all registration fees will be paid within 7 days of the cancellation.
First place prize money will be $2000
Second place prize money will be $1000
Third place prize money will be $500
Fourth place prize money will be $250
Fifth place thru twelfth place prize money will be $125
Sacrificial poet will receive $100
Complete details for this competition are available at:
http://www.nfsps.com/bbpps.html