Description
****** Blackberry Festival CANCELLED DUE TO RAIN ******
Extensive forecast rainfall over the next two days increasing over the next five have convinced us to CANCEL Blackberry Festival
*********************************
A fun-filled family day at the farm with lunch under the tent and live music. We will have local Blackberries for sale from St. Johns Oaks Farm - the BEST of the best in local Blackberries!
You MUST have at ticket to attend. Tickets inlcude all activities and Lunch.
Buy your tickets in advance & save, plus get priority seating for lunch.
Purchase BEFORE May 8th - Adults $14.50, Kids $7.50 - Lunch seating before 12:30pm
Purchase AFTER May 8th - Adults $19.50, Kids $9.50 - Lunch seating before 12:30pm
DAY OF: $25 per person at the door, lunch seating after 12:30 only.
Kids under 2 pay no admission
Lunch Menu**
Seasonal Fruit Salad | Blackberry tarts | Minorcan Chowder| blackberry shortcake | Blackberry bbq chicken
Potato Salad | Green Bean Salad | Blackberry Lemonade, Hibiscus Tea, Coffee, Tea | Cash Bar
** Menu subject to chagne without notice.
ACTIVITIES
CABBAGE CHUNKIN Catapulting!
PETTING ZOO
LIVE MUSIC
HAY RIDES
This Event is in benefit of: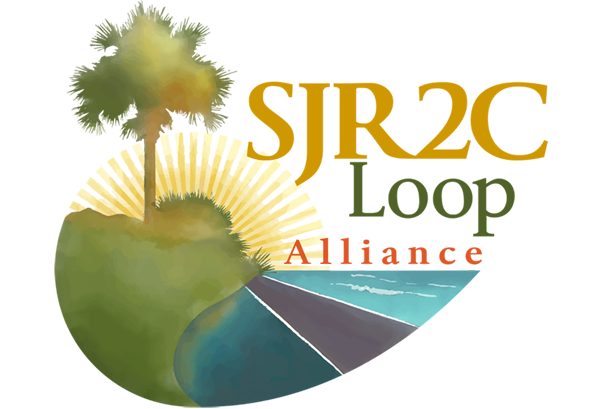 "We want to celebrate this amazing corridor of family farms still with us in St.Johns County. Keep it going by letting people know how important these farms are to our food supply, to our economy, and to what makes living here so good."
ABOUT AMERICA'S ORIGINAL FARM-TO-FORK CORRIDOR; SINCE 1565
The farmlands that extend inland from St. Augustine channel American history. Timucuan farms sustained the Ancient City. "Farm-to-table" endowed Flagler Era hospitality. Now the nonprofit St. Johns River-to-Sea Loop Alliance is helping define this rural corridor for family visits. St. Johns County has proclaimed the corridor "critical to the survivl of local agricultural communities." The extension office and the Putnam-St. Johns County Farm Bureau are on board.
Commissioner of Agriculture Adam Putnam at a recent Chamber of Commerce breakfast at Blue Sky Farms praised what the corridor could accomplish. "To see this county come together with an agritourism corridor is very exciting. . . it creates a whole new revenue stream potential. For society, it creates the opportunity to bring your kids and grandkids out here to see how all of this happened and have some good, old fashioned family fun."
That's the opportunity the Alliance has taken up: to strengthen rural life by introducing farm visits and by supporting off-farm activities of a compatible kind, like the Rype & Readi Farm-to-Fork Lunch. Like it? We'll do it again!
Where before there were only individual farms and isolated activities, the Farm-to-Fork Corridor is becoming a defining wherewithal, an umbrella collection of things to see, do and enjoy.
Join your friends and family at Rype & Readi and experience a joyful family day and culinary experience! Wines will be Chilean & American. The fellowship will be world-class!
Have questions? Contact Rype & Readi