About this Event
DOORS: 8:00 PM, SHOW: 9:00 PM
AGE RESTRICTIONS: 21+
GENERAL ADMISSION, LIMITED SEATING
Important Notice: All tickets are nonrefundable and nontransferable with the exception of event cancellation. Support acts are subject to change
----------------------------
About Blackalicious:
"We're older, we're wiser, we're more mature," MC Gift of Gab (nee Timothy Parker) says of Imani, Vol. 1, Blackalicious' first new album in a decade. "It's better now, because we've grown as people and artists."
"Each one of these records is a chapter in our lives, and we put our complete heart and soul into it," agrees Gab's longtime musical partner, CJ/producer Chief Xcel (aka Xavier Mosley). "We live these records."
Imani, Vol. 1 lives up to the beloved California-bred duo's hard-won reputation as one of hip-hop's most progressive, forward-thinking creative forces. Acclaimed for the sublime combination of Gab's verbal dexterity and lyrical eloquence, and X's bracing beats and distinctive soundscapes, Blackalicious has earned widespread respect, both inside and outside of the hip-hop community, for the wildly inventive, personally charged innovations of its first three albums, 1999's Nia, 2002's Blazing Arrow and 2005's The Craft.
Although it's been a decade since the last Blackalicious release, the pair has remained busy with a variety of musical endeavors. Gift of Gab released three solo albums, 2004's 4th Dimension Rocketships Going Up, 2009's Escape 2 Mars and 2012's The Next Logical Progression. Chief Xcel worked with acclaimed soul singer Ledisi, and formed Burning House with R.V. Salters of General Eletriks, releasing the 2013 album Walking Into A Burning House.
"Blackalicious never stopped," asserts Gift of Gab. "We just wanted to explore other things as individuals, and in 2012 we realized that it was time to return to the mothership. I was a little nervous at first, and thought that it might take some time to rebuild. But when we started doing shows, we were selling out everywhere, and people were telling us that they grew up on our music. It was encouraging to find out that, even after all these years, we're actually important to people."
It's like traveling," Gab continues. "It's always good to travel and see the world. But then when you come back home, you appreciate it that much more. We stepped right back into it, and it was like 'Oh yeah, I remember this. This is home.'"
"Our audience seems to be people who see music and art as essential parts of life, and not just disposable accessories," Chief Xcel concludes. "That's who we make music for—people who need music in their life. I'm one of those people. Imani is Swahili for faith, and that's really where we're at at this juncture. We're so rooted in our purpose that we don't have to second-guess, we just know. There's no fear of the unknown, there's just the fire to move forward and get to wherever the journey takes us."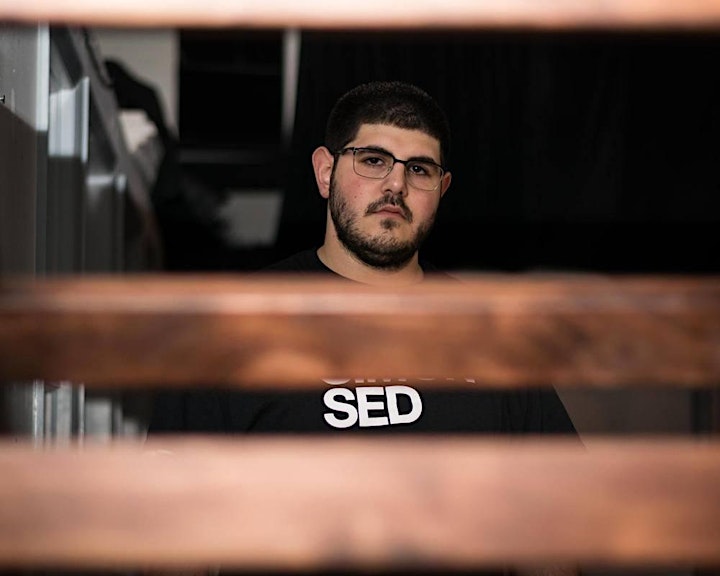 About Simon Sed:
Simon Sed is a first generation Jewish American emcee from Indianapolis, IN. As a Ph.D in psychology and dedicated emcee, Simon brings a unique perspective to the mic. His attention to detail is apparent in his music, from his intricate rhyme patterns and ability to shift from the conceptual to the abstract. Simon Sed solidified himself as a performing artist in Chicago, IL and soon after went on his first regional tour. Simon shines brightest on stage, delivering passionate and intimate performances at every show. Critics have compared his music to Atmosphere, The Grouch, Eyedea, & Sadistik. Simon has been the opening act for notable artists like R.A. The Rugged Man, AFRO, Blackalicious, Illogic, Akrobatik, Carnage the Executioner, and more.
Performers
Date and Time
Location
Refund Policy