Description
It will be a very special evening full of intimacy, care, respect, joy and love as Omi Galley at Impact Hub Oakland Welcomes one of the Bay Area's most beautifully creative couples for BLACK<3MATTERS, in exhibition January 2 - 30 THRU February 28, 2015!
ART MURMUR ARTIST TALK
Join Karen Seneferu & Malik Seneferu for an interactive interview w/ Gallery Director, Ashara Ekundayo.

FRIDAY, FEBRURAY 6, 2015
7:00 - 10:00PM
FREE
BLACK<3MATTERS
Artist Statement
We reveal how exhibitions have historically been used to humiliate and dehumanize the Black presence. They attempt to subvert the public domain designed to restrict and obliterate the Black body, turning the environment into a place for healing, monument, or memorial by integrating ancient practices or rituals with contemporary agency. In doing so, we confront and contest the 19th century discourse of the Black body as a freakish to reveal beauty that resides.
Claiming beauty or resurrecting beauty against a history of demoralizing constructs resists death, so, we create work that is both beautiful thus dangerous. Our work is sometimes perceived as playthings but they are sacred objects imbued with power to evoke as they preside over and speak to present conditions.
In this crossroads of colonialism, science, and popular culture, we intersect the private and public, the sacred that questions the profane while healing what appears to be buried - our ancestral ways.
Karen and Malik Seneferu
January 2015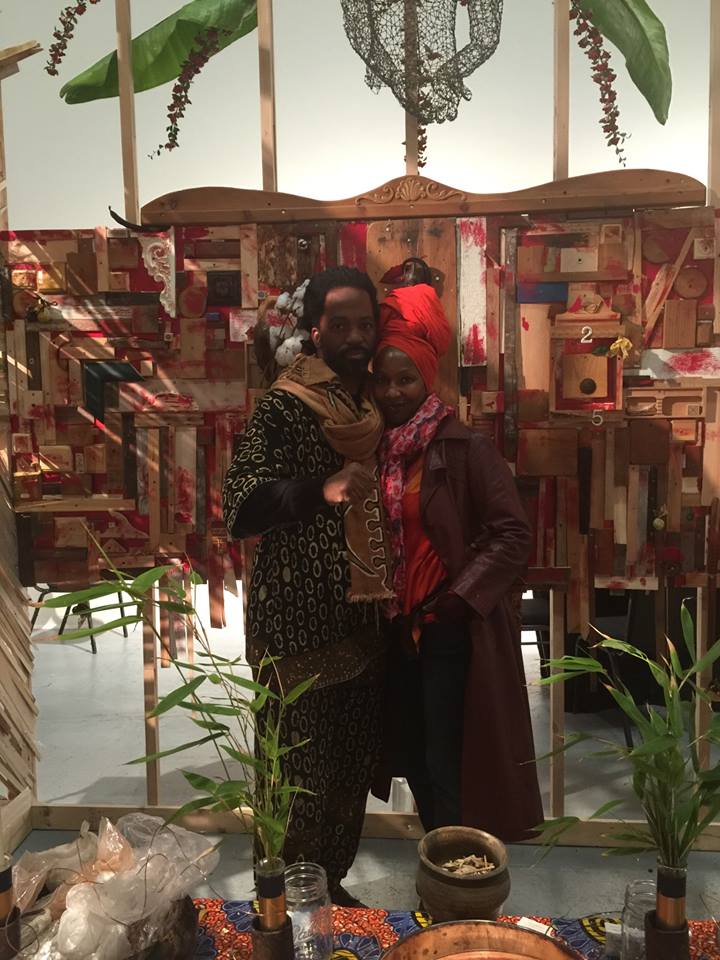 Organizer of BLACK<3MATTERS Art Murmur Talk w/ Karen & Malik Seneferu
Impact Hub Oakland is equal parts inspiring workspace, entrepreneurial incubator and community of socially engaged people. Located in the heart of the most diverse city in the United States, we cultivate, support and connect social entrepreneurs and purpose-driven people as they pioneer solutions for a sustainable and equitable world. Impact Hub Oakland is where your ideas can turn into action.